Supreme Court Unanimously Affirms Amgen Repatha® Antibody Patents Invalid for Lack of Enablement
On May 19, 2023, the Supreme Court in Amgen v. Sanofi, No. 21-757, unanimously held that the claims of two Amgen patents, both directed to a genus of potentially millions of antibodies, are invalid because the patents failed to sufficiently enable one skilled in the art to make and use the full scope of the claimed inventions as required by 35 U.S.C. §112(a).
The Antibody Science and Patents at Issue
Low-density lipoprotein (LDL, or "bad cholesterol") can lead to cardiovascular disease, heart attacks, and strokes. PCSK9 is a naturally occurring protein that binds to and degrades LDL receptors in the body, which in turn can diminish the receptors' ability to extract harmful LDL from the bloodstream. Amgen and Sanofi both developed PCSK9-inhibiting drugs using different antibodies (Repatha® and Praluent®, respectively). Amgen obtained patents directed to antibodies which bind to PCSK9 and inhibit its binding to LDL receptors, including U.S. Patent Nos. 8,829,165 and 8,859,741. These patents claim a genus of antibodies that "bind to specific amino acid residues on PCSK9" and "block PCSK9 from binding to [LDL receptors]."
The specifications supporting the Amgen patents at issue identified amino acid sequences of 26 antibodies performing the two claimed functions and included 3D structures for two of the 26 antibodies. Additionally, the patents recited two methods to make the claimed genus of antibodies:
a "roadmap" directing scientists to (1) generate a range of antibodies in the lab; (2) test those antibodies to determine whether any bind to PCSK9; (3) test those antibodies that bind to PCSK9 to determine whether any bind to the PCSK9 "sweet spot" described in the claims; and (4) test those antibodies that bind to the sweet spot to determine whether any block PCSK9 from binding to LDL receptors; and
a "conservative substitution" technique, requiring scientists to (1) start with an antibody known to perform the described functions; (2) replace select amino acids in the antibody with other amino acids known to have similar properties; and (3) test the resulting antibody to see if it also performs the described functions.
The Lower Court Proceedings
Soon after its patents issued, Amgen sued Sanofi for infringement. Sanofi argued that the Amgen patent claims at issue were invalid for, among other things, failure to satisfy the enablement requirement of 35 U.S.C. §112(a). The enablement requirement demands that a patent specification include "a written description of the invention, and of the manner and process of making and using it, in such full, clear, concise, and exact terms as to enable any person skilled in the art . . . to make and use the same."
The district court agreed with Sanofi that the relevant claims were invalid for failing to satisfy the enablement requirement. On appeal, the Federal Circuit affirmed, concluding that beyond the scope of the 26 antibodies disclosed in the specification, Amgen failed to provide sufficient guidance to enable one of skill in the art to make and use the claimed genus of potentially millions of antibodies. The Federal Circuit also remarked that the patents were not enabled in part because "'substantial time and effort' would be required to reach the full scope of claimed embodiments."
The Supreme Court's Affirmance
The Supreme Court unanimously affirmed. The Court began by reviewing its own prior case law addressing enablement, including O'Reilly v. Morse, 56 U.S. 62 (1853), where a patent claiming a telegraphic system was held to be "too broad, and not warranted by law," because the claims covered all means of achieving telegraphic communication, yet the specification did not describe how to make or use them all. While different in patented subject matter, these cases consistently affirmed the statutory command that patent claims to entire classes of processes or matter must enable one of skill in the art to make and use the entire class without requiring unreasonably large amounts of experimentation. How much experimentation is reasonable, in turn, depends on the nature of the invention and the underlying art. Put simply, broader claims carry broader enablement requirements.
The Court noted that Amgen's claims sought to cover potentially millions of antibodies beyond the 26 that Amgen specifically described by amino acid sequence in the patent. The Court also found that the "roadmap" and "conservative substitution" approaches Amgen put forth as enabling one of skill in the art to make the claimed antibodies "amount to little more than two research assignments" requiring one of skill in the art to still engage in an unreasonable amount of "painstaking experimentation" to identify claimed antibodies. The Court observed that antibody science is unpredictable, and that an antibody's structure and function cannot always be accurately predicted by its amino acid composition.
Importantly, the Court noted that it was not imposing a higher enablement standard on Amgen than it had imposed on patentees at other times or in other fields of endeavor. And the Court made clear that the Federal Circuit's "time and effort" test was neither dispositive of enablement nor a separate test for it. 
Lastly, the Court noted that it is Congress's duty, not that of the courts, to strike the proper balance between incentivizing inventors and ensuring those inventions are sufficiently enabled for the public to receive the benefit of knowledge in exchange for the patentee's patent monopoly.
Conclusion
The effect of the Court's decision will play out in ensuing lower court decisions. At the very least, one can expect that patent specifications in support of broad antibody genus claims will need to provide more than Amgen's volume of examples, or identify some common quality of the claimed antibodies that renders them "peculiarly" adapted to their claimed purpose, or both.
Authors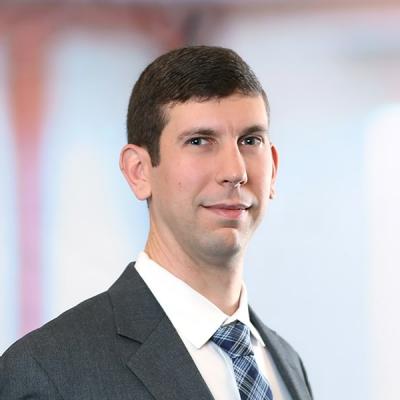 Joseph D. Rutkowski is Special Counsel who litigates intellectual property issues and counsels Mintz clients on IP rights. His primary focus is in patent litigation. Joseph's clients include companies in the pharmaceutical, medical device, consumer product, and telecommunications industries.
Peter J. Cuomo focuses his practice at Mintz on intellectual property enforcement and defense and counseling clients on issues related to IP rights. He handles all phases of patent litigation, and he has experience with resolving inventorship disputes.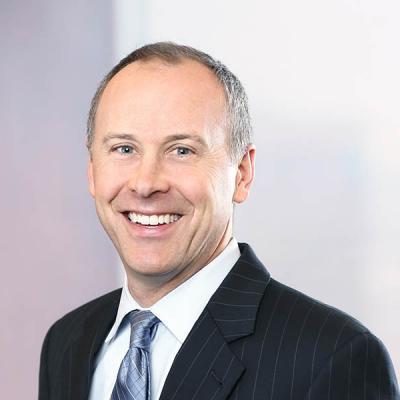 Thomas H. Wintner is an intellectual property and commercial litigator at Mintz. Tom handles cases in trial and appellate courts, counseling clients in life sciences, health care, education, real estate, and other sectors. He has extensive experience with patent litigation and other IP matters.
Adam P. Samansky is an intellectual property litigator at Mintz. He primarily serves pharmaceutical, medical, high tech, and defense industry clients. Adam handles patent, trademark, and trade secret matters for innovators and investors, and he has a successful record in Hatch-Waxman litigation.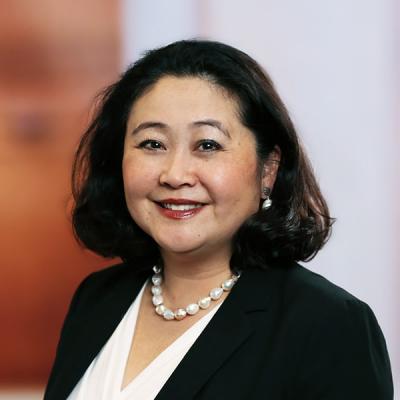 Terri Shieh-Newton, PhD, is a Mintz Member who guides clients on portfolio management and landscape analysis. She's a trained immunologist with a PhD in Cellular and Molecular Medicine, and she works with companies of all sizes in a wide range of life sciences and clean technology industries.