Federal Circuit Resolves District Court Split, Holds Foreign Defendant Cannot Defeat Rule 4(k)(2) Personal Jurisdiction by Unilateral Post-suit Consent to Jurisdiction in Alternative Forum
On January 9, 2023, the U.S. Court of Appeals for the Federal Circuit in In re Stingray IP Solutions, LLC, No. 23-102 granted a writ of mandamus, vacating a decision of the Eastern District Court of Texas which had transferred a patent infringement suit filed against foreign defendants to the Central District of California based on defendants' post-suit consent to jurisdiction there. The court held that under Federal Circuit law, a foreign defendant may not defeat personal jurisdiction conferred by Rule 4(k)(2) solely by unilateral post-suit consent to jurisdiction in an alternative forum.
What Can You Do Today?
We provide additional context regarding the Federal Circuit's decision below and will continue to monitor the issue as it makes its way through the district courts and should the Federal Circuit provide additional guidance in the future. In the meantime:
Plaintiffs suing foreign defendants for patent infringement should be aware that Federal Rule of Civil Procedure 4(k)(2), which approximates a federal long-arm jurisdiction statute, may provide for personal jurisdiction against foreign defendants in any state when a defendant has sufficient minimum contacts with the United States as a whole, but is not subject to jurisdiction in any state's court of general jurisdiction
Foreign patent infringement defendants may not be able to defeat a district court's exercise of personal jurisdiction under Rule 4(k)(2) by simply consenting to jurisdiction in a different forum after being sued. Rather, they likely must identify an alternative state forum where the plaintiff could have brought suit at the time the complaint was filed, regardless of defendant's consent.
Procedural History of the Dispute
Plaintiff Stingray IP Solutions, LLC ("Stingray") filed patent infringement suits in the Eastern District of Texas against defendants TP-Link Technologies Co., Ltd., organized and headquartered in China, and TP-Link Corporation Limited, organized and headquartered in Hong Kong (defendants collectively, "TP-Link"). TP-Link moved to dismiss for lack of personal jurisdiction, or alternatively to transfer to the Central District of California. After jurisdictional and venue discovery, the court granted TP-Link's motion to transfer and found no personal jurisdiction over TP-Link under Rule 4(k)(2), in part because TP-Link's affirmative representations that the Central District of California has jurisdiction and venue over them defeated jurisdiction in Texas under Rule 4(k)(2). Stingray then petitioned the Federal Circuit for a writ of mandamus to vacate the transfer order.
Foreign Patent Infringement Defendants' Unilateral Post-suit Consent Cannot Defeat Exercise of Personal Jurisdiction Under Rule 4(k)(2)
After first determining that the jurisdictional question is appropriate for mandamus relief, the Federal Circuit analyzed the Rule 4(k)(2) issue at hand. As background, Rule 4(k)(2) is akin to a long-arm rule for federal law claims, essentially establishing personal jurisdiction over a foreign defendant who is not subject to personal jurisdiction in any single state's court of general jurisdiction, but who does have sufficient contacts with the Unites States as a whole.
The court then turned to the issue at hand, the "negation requirement" of Rule 4(k)(2) which requires that the defendant not be subject to jurisdiction in any state's court of general jurisdiction. District courts have split over whether a defendant can defeat this jurisdictional requirement by unilaterally consenting to suit in a different district after being sued. The Federal Circuit here held that a defendant's post-suit, unilateral consent to being sued in another state does not negate personal jurisdiction under Rule 4(k)(2) in the plaintiff's chosen venue. The court referenced its decision in Merial Ltd. v. Cipla Ltd., 681 F.3d 1283 (Fed. Cir. 2012), holding that a defendant opposing Rule 4(k)(2) jurisdiction bears the burden to identify a forum where jurisdiction would have been proper at the time the complaint was filed, regardless of consent. While that portion of the Merial holding was arguably dicta in non-default judgment cases, the Federal Circuit confirmed that the same applies even absent default judgment. To hold otherwise, the court observed, while echoing Supreme Court reasoning related to transfer under 28 U.S.C. § 1404(a), may allow discriminatory forum shopping, in which a plaintiff would be prohibited from bringing suit in or transferring to a jurisdiction absent the foreign defendant's consent, but the foreign defendant could transfer a case to any alternative forum of its choosing simply by consenting to jurisdiction there after being sued in the plaintiff's chosen forum. See Hoffman v. Blaski, 363 U.S. 335, 343-44 (1960).
Accordingly, the Federal Circuit vacated the transfer order below and remanded for determination of whether Stingray could have brought suit in the Central District of California, independent of TP-Link's post-suit consent.
Authors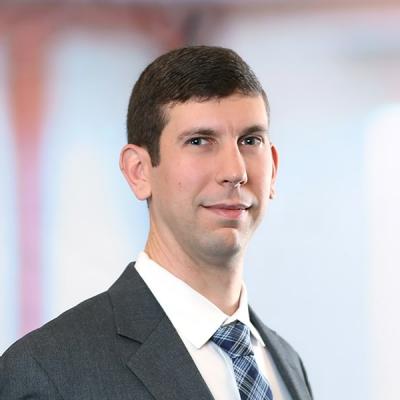 Joseph D. Rutkowski is Special Counsel who litigates intellectual property issues and counsels Mintz clients on IP rights. His primary focus is in patent litigation. Joseph's clients include companies in the pharmaceutical, medical device, consumer product, and telecommunications industries.
Adam P. Samansky is an intellectual property litigator at Mintz. He primarily serves pharmaceutical, medical, high tech, and defense industry clients. Adam handles patent, trademark, and trade secret matters for innovators and investors, and he has a successful record in Hatch-Waxman litigation.
Peter J. Cuomo focuses his practice at Mintz on intellectual property enforcement and defense and counseling clients on issues related to IP rights. He handles all phases of patent litigation, and he has experience with resolving inventorship disputes.