Federal Circuit Affirms Delisting of REMS System Patent from FDA Orange Book
On February 24, 2023, the U.S. Court of Appeals for the Federal Circuit, in Jazz Pharmaceuticals, Inc., v. Avadel CNS Pharmaceuticals, LLC, Case No. 23-1186, affirmed a decision from the District Court of Delaware directing Jazz Pharmaceuticals, Inc. ("Jazz") to delist U.S. Patent No. 8,731,963 (the "'963 patent") from the FDA's Approved Drug Products with Therapeutic Equivalence Evaluations publication (the "Orange Book"). The district court held, and the Federal Circuit affirmed, that the '963 patent, which covers Risk Evaluation and Mitigation Strategies ("REMS") for the narcolepsy drug Xyrem®, failed to claim a drug or method of use, and was thus improperly listed.
Sodium oxybate is the active ingredient in Xyrem® and a sedative which "is theorized to grant deepened nighttime sleep, resulting in improved daytime wakefulness." However, because of this compound's history of abuse as a "date-rape" drug, the FDA required Jazz to develop Risk Evaluation and Mitigation Strategies ("REMS") for the product prior to market entry. These REMS originally included a single-pharmacy system requirement, although this was eliminated by the FDA in 2017. The '963 patent claims this single-pharmacy distribution system, with the preamble reciting:
A computer-implemented system for treatment of a narcoleptic patient with a prescription drug that has a potential for misuse, abuse or diversion, comprising:…
Because Jazz listed the '963 patent in the Orange Book, Avadel was required to file a certification addressing potential infringement or invalidity of the '963 patent when it filed a New Drug Application ("NDA") for its own sodium oxybate product, FT218. Jazz responded by bringing an infringement suit against Avadel, who raised a counterclaim under 21 U.S.C. § 355(c)(3)(D)(ii)(I), seeking an order to require Jazz to ask the FDA to delist the '963 patent from the Orange Book. The district court granted this order, finding that the '963 patent is not a method-of-use patent, and is thus ineligible for listing under the FDCA.
Under the Hatch-Waxman act, only patents which claim a drug, or a "method of using" a drug are properly eligible for listing in the Orange Book. As noted in an amicus brief filed by the Federal Trade Commission in the district court proceeding below, Orange Book listings provide substantial benefits to the patent owner, including an automatic stay barring the FDA from granting regulatory approval to a competing drug for up to 30 months if the patent owner files an infringement suit against the competitor. This exclusivity period, which may hinder even non-infringing competition, has the potential for very substantial financial impact. Yet despite these legal and financial implications, the FDA has long taken a "purely ministerial" role in the listing process and does not review listed patents for eligibility, creating a risk for abuse of the system.
On appeal Jazz argued that the district court had abused its discretion in finding: (1) that the '963 patent is not a method-of-use patent for listing and delisting purposes, and (2) that 21 U.S.C § 355(c)(3)(D)(ii)(I) provides an Orange Book delisting remedy. Although Avadel raised arguments broadly objecting to the listing of REMS patents generally, the Federal Circuit did not decide that issue and focused more narrowly on the specifics of the case, and the legal distinction between system and method-of-use claims.
Affirming the district court's construction of the '963 patent claims as system, and not method, claims, the Federal Circuit found that the '963 claims did not recite a listable method of use. Rejecting Jazz' assertion that it was permissive to list the '963 in 2014, when the regulatory framework required use of the single-pharmacy distribution system, the court held that § 355(c)(3)(D)(ii)(I) authorizes an order requiring delisting of patents not claiming a drug or method of using the drug.
Notably, although Avadel ultimately prevailed in ordering the delisting of the '963 patent, Jazz continued to benefit from a lack of competition even beyond the December 2022 expiration of the '963 patent claims. This was due to a grant of pediatric exclusivity for Xyrem® that would have lasted until June 2023.
This case serves as a good reminder of the complexities at the intersection of patent protection, regulatory exclusivity, and Orange Book listing practice. The law continues to develop in this area, and questions remain about the eligibility of REMS patents. Heightened scrutiny in this area necessitates careful consideration when evaluating the applicability of new Orange Book listings and the validity of existing listings.
Authors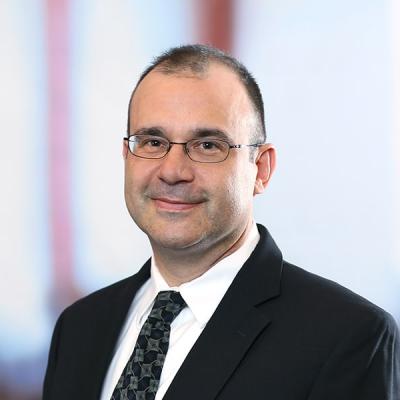 Peter J. Cuomo focuses his practice at Mintz on intellectual property enforcement and defense and counseling clients on issues related to IP rights. He handles all phases of patent litigation, and he has experience with resolving inventorship disputes.
Adam P. Samansky is an intellectual property litigator at Mintz. He primarily serves pharmaceutical, medical, high tech, and defense industry clients. Adam handles patent, trademark, and trade secret matters for innovators and investors, and he has a successful record in Hatch-Waxman litigation.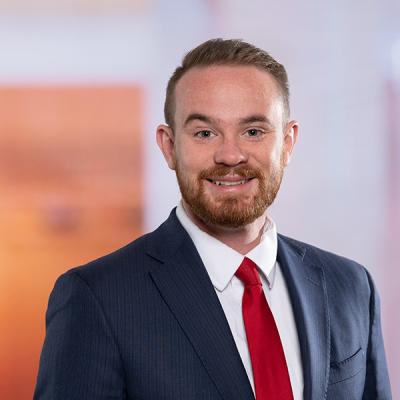 Peter D. McFadden, PhD, is a registered patent attorney at Mintz with a background in organic chemistry and applied polymer science. His practice encompasses US and international patent prosecution, post-grant proceedings, strategic portfolio counseling, due diligence for funding and acquisitions, licensing, and advising on litigation and dispute settlements.