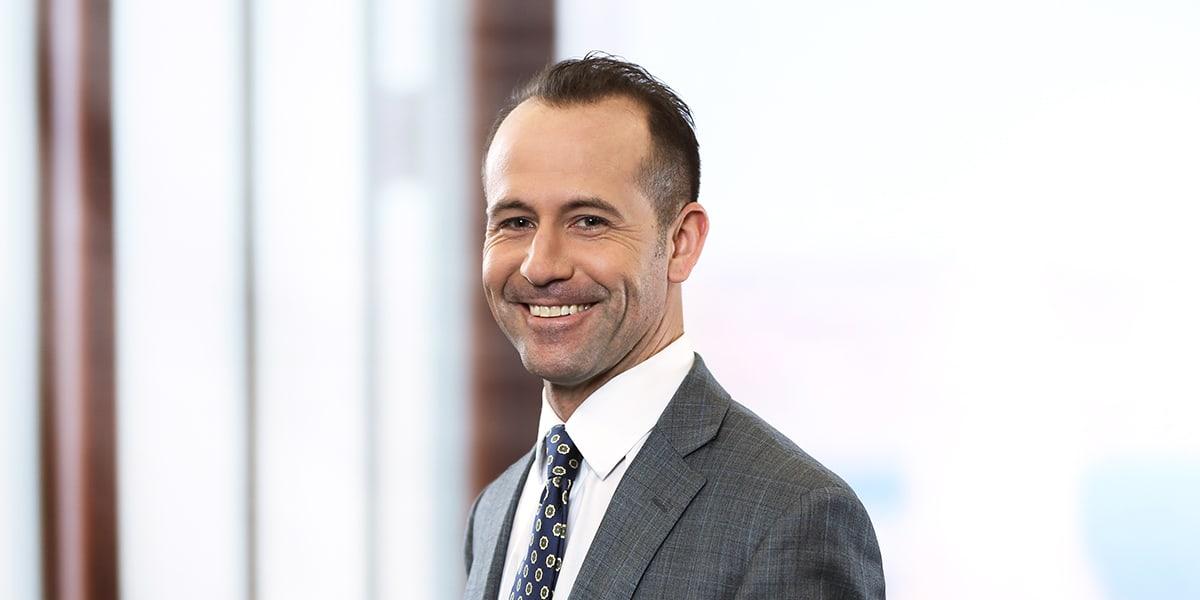 Brad takes a practical, strategic approach to handling patent disputes. His cases span several technologies and industries, ranging from electronics and software to consumer goods and cosmetics. He has substantial experience representing clients in federal district courts, before the US Court of Appeals for the Federal Circuit, and in contentious matters before the Patent Trial and Appeal Board. Brad has represented innovators defending patents from claims of infringement or invalidity and enforcing their patent owner rights. He is co-editor of our Global IP Matters blog.
Brad focuses his practice on patent disputes in Federal District Courts and at the US Court of Appeals for the Federal Circuit. With over 12 years of experience, Brad has handled disputes involving a variety of technologies, including electrical components, electronic payment and financial systems, computer software and various consumer products, including cosmetics, video game systems and personal watercraft.

Brad also has significant experience representing clients in inter partes review (IPR) and cover business method patent review proceedings before the Patent Trial and Appeal Board of the US Patent and Trademark Office. He provides comprehensive post-grant counseling to clients, including advising on post-grant proceedings concurrent with federal district court litigation and US International Trade Commission investigations.

Brad regularly counsels individual inventors and emerging ventures on product development strategies, renders patent clearance and validity opinions and manages the preparation and prosecution of patent applications and portfolios in various high-technology and consumer products fields.

Brad is Co-Editor for and contributor to the Mintz Global IP Matters blog and chairs the firm's Post-Grant Working Group committee.

Before joining Mintz, Brad practiced at the New York intellectual property boutique, Morgan & Finnegan LLP. He also works as the bandleader and bassist for the 8-piece jump blues band, The Slicked-Up 9's, and plays bass in New York rock act, The Incumbents.
Education
Villanova University (JD)
Lehigh University (BSME)
Experience
Defense of Multiple IPRs concerning Multilayer Capacitor Technology – successfully represented American Technical Ceramics Corp. and AVX Corporation in IPR proceedings before the PTAB concerning technology for multilayer capacitor structures.
Recognition & Awards
Included on the New York Super Lawyers: Rising Stars - Intellectual Property Litigation list (2014 - 2018)
Recent Insights
News & Press This feature story discusses on the U.S. Patent and Trademark Office's (USPTO) new final rule changing the claim construction standard for America Invents Act (AIA) reviews. Brad Scheller is among the intellectual property attorneys quoted providing commentary. Mintz Members Kathleen Carr and Brad Scheller and Associate Inna Dahlin collaborated on an article for Bloomberg Law Patent, Trademark & Copyright Journal about the inter partes review "estoppel" rule, what circumstances may give rise to it, and how the courts can clarify and validate its use.