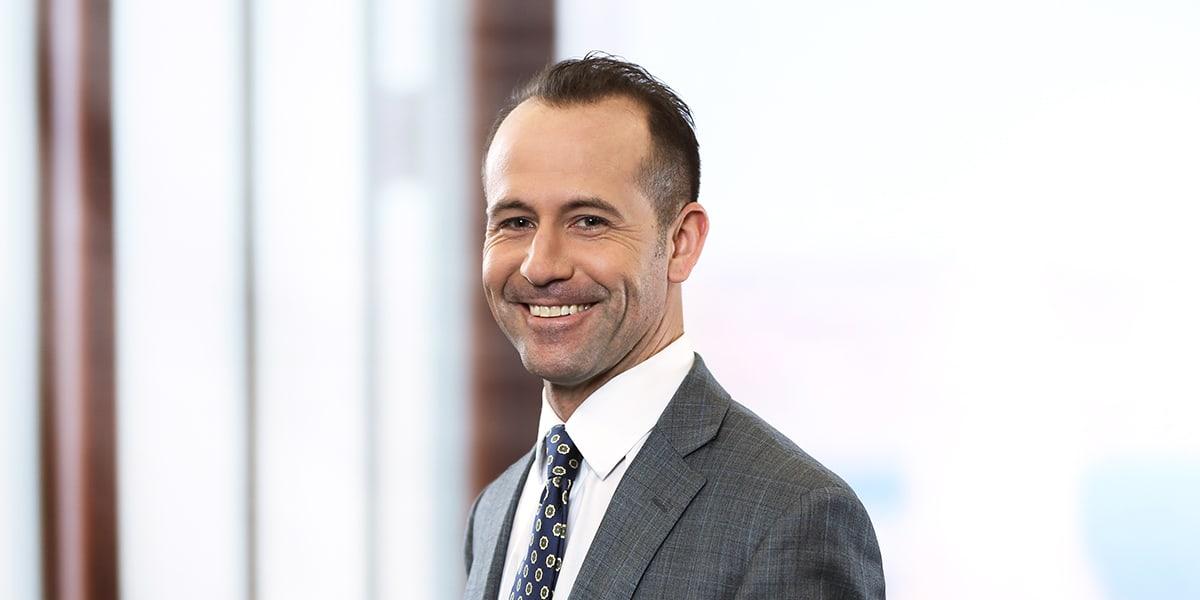 Brad is an experienced patent litigator and strategic counselor to start-up ventures and established businesses in the mechanical, electrical, and computer arts and a wide array of clean technologies. He represents clients before the United States Patent and Trademark Office and in federal district and appellate courts across the country. With a background in mechanical engineering and over 18 years of experience, Brad has successfully advised clients on patent portfolio growth and management and protected the rights of patent owners against infringers and invalidity challenges, as well as defend individuals and businesses against charges of infringement and related allegations.
Brad has served as both lead and co-counsel before judges and juries in United States district courts, the International Trade Commission and the Patent Trial and Appeal Board of the U.S. Patent and Trademark Office, where he has successfully defended patent owners' rights against inter partes review challenges.
Brad is a Member of the Firm's Energy & Sustainability Practice with a focus on representing clean technology clients in all aspects of intellectual property, licensing and technology growth, management and protection. He also co-chairs the Firm's Post Grant Proceedings Practice and is co-editor of Mintz' IP blog. In his spare time, he is the bassist for the 8-piece jump-blues band, The Slicked-Up 9's, and New York rock act, The Incumbents.
Experience
Served as lead counsel on behalf of the plaintiffs in a 10-day jury trial concerning patent infringement, involving passive electronic components, in the Eastern District of New York. The jury returned a verdict in favor of the plaintiffs, finding infringement of both asserted patents (Am. Tech. Ceramics Corp. et al. v. Presidio Components, Inc., 14-06544-KAM (E.D.N.Y. 2014)
Representing an owner of patents directed to assembly and fastening technologies against automotive manufacturers and suppliers in the District of Delaware (Wildcat Licensing WI LLC v. General Motors et al., 1:19-cv-00833-MN-JLH, 1:19-cv-00834-MN-JLH, 1:19-cv-00839-MN-JLH, 1:19-cv-00840-MN-JLH ,1:19-cv-00842-MN-JLH, 1:19-cv-00843-MN-JLH, 1:19-cv-00844-MN-JLH, 1:19-cv-00845-MN-JLH, 1:19-cv-00846-MN-JLH) (D. Del.))
Serving as lead defense counsel in class action cases on behalf of Peter Thomas Roth Labs, LLC concerning false advertising allegations in the realm of cosmetics under various California, New York, Florida and Washington consumer laws (Peter Thomas Roth Labs LLC at el. v. Miller et al., 19-698 (N.D. Cal.); Peter Thomas Roth Labs LLC et al. v. Clair, 20-1220 (S.D.N.Y.))
Represented Intellectual Ventures II LLC in IPR proceedings concerning encapsulated stator motor technology (IPR2017-01537, IPR2017-01558)
Co-lead counsel for complainant in Certain Thermoplastic-Encapsulated Electric Motors, Components Thereof, and Products and Vehicles Containing Same (337-TA-1052)
Represented Patent Owners American Technical Ceramics Corp. and AVX Corporation in IPR proceedings concerning technology for multilayer capacitor structures (IPR2015-01330, IPR2015-01331)
Represented Patent Owner Footbalance System Oy in IPR proceedings concerning shoe insoles (Petition denied in IPR2015-01770; all claims upheld in IPR2015-01769)
Represented owner of electronic payment system patents in patent infringement litigation (MoneyCat v. PayPal, Inc., 14-2490 (N.D. Cal.))
Represented and achieved successful settlement for video-game developer and manufacturer in four-patent infringement litigation concerning motion-controlled video gaming (Shinsedai Co. Ltd. v. Nintendo Co., Ltd., 11-2799 (S.D. Cal.))
Allergan, Inc. v. Photomedex, Inc., et al., 8:07-cv-01316 (CDCA) - Represented Jan Marini Skin Research Inc., Peter Thomas Roth, Inc., and Peter Thomas Roth Labs LLC in a patent infringement case relating to certain hair growth products.
Presidio Components, Inc. v. American Technical Ceramics Corp., 07-893 (S.D. Cal.) – defended electrical components manufacturer in patent infringement action concerning multilayer capacitors.
Served as lead counsel on behalf of the defendant in direct-competitor, 2-patent infringement litigation involving aesthetic laser technology and successfully drove the parties' disputes to settlement in eight months and prior to the start of expert discovery. Solta Medical, Inc. v. Lumenis, Inc. et al., No. 19-11600-DJC (D. Mass. 2019).
Read less
Events & Speaking
40th Floor Conference Center, Mintz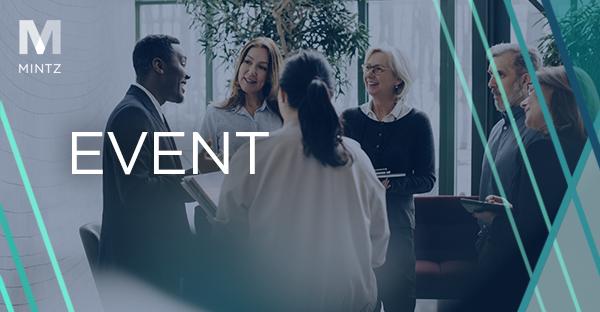 Read less
Recognition & Awards
Included on the New York Super Lawyers: Rising Stars - Intellectual Property Litigation list (2014 - 2018)
Read less