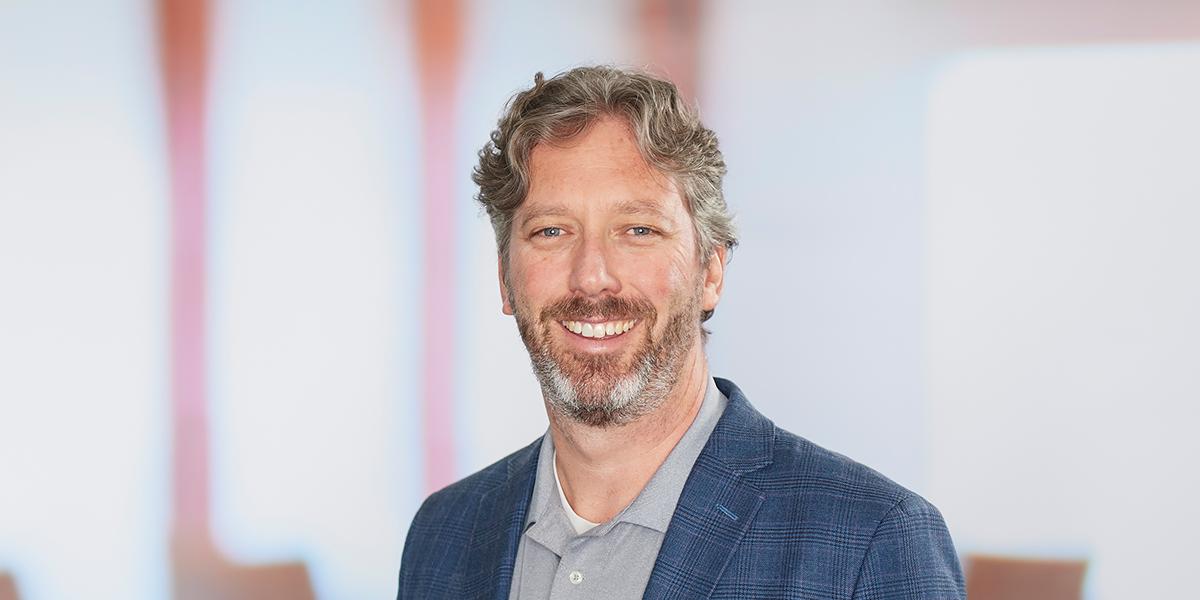 Michael's practice focuses on patent litigation in the areas of technology and communication networks. He has significant experience in transactional matters including patent drafting and prosecution, managing and analyzing patent portfolios, and license negotiation.
Michael has worked in all areas of patent litigation in matters regarding cellular and landline telephone systems, fiber optic systems, liquid crystal display technology, Internet and search engine technology, and on-demand video content. He also has particular experience in cases involving electrical systems, solid state devices, optical systems, semiconductor fabrication, computers, software, and communication networks.
Prior to joining the firm, Michael practiced with a national law firm and an international law firm. Additionally, he has designed call center systems for AT&T as a telephone systems consultant before he attended law school.
Education
George Washington University (JD)
Tufts University (BS, Electrical Engineering, magna cum laude)
Experience
International Trade Commission
Certain Consumer Electronics with Display and Processing Capabilities (337-TA-884) - Represented owners of the patent portfolio of the original Silicon Graphics, now known as Graphics Properties Holdings, as complainant in the ITC. Investigation was instituted in June 2013 and among the respondent entities were Panasonic, Toshiba, Vizio, and ZTE. Most respondents settled. After an evidentiary hearing held over several days in May 2014, on August 29, 2014 Mintz successfully obtained a recommendation for a Limited Exclusion Order against the remaining respondent, which chose to settle while Commission review of the Administrative Law Judge's Initial Determination was pending.
Certain Graphics Systems, Components Thereof, and Consumer Products Containing the Same (337-TA-1044) – Represented Advanced Micro Devices (AMD) as complainant in the ITC asserting patents covering graphics processing technology employed by smart devices such as televisions and handsets. Respondents include LG Electronics, VIZIO, MediaTek, and Sigma Designs, Inc. (SDI). Achieved settlement with LG prior to the conclusion of expert discovery. Following the evidentiary hearing, the presiding ALJ issued an initial determination finding a violation of Section 337 and recommending the imposition of an exclusion order against the remaining Respondents' accused products. The ITC affirmed the ALJ's finding of a violation on August 22, 2018. As a result, the Commission issued orders banning the importation of products made by VIZIO, MediaTek, and SDI and cease and desist orders against VIZIO and SDI.
Certain Computing or Graphics Systems, Components Thereof, and Vehicles Containing Same (337-TA-984) – Represented owner of portfolio of graphics processing and microprocessor patents, Advanced Silicon Technologies, LLC, as Complainant in an ITC investigation adverse to a number of automotive manufacturers, and infotainment system and chip suppliers. Respondents include Honda, Toyota, BMW, Audi, Volkswagen, NVIDIA, Texas Instruments, Renesas, Harman International, and Fujitsu-Ten. The investigation instituted in January of 2016 and resolved favorably prior to the conclusion of expert discovery in August of 2016.
Certain Communications or Computing Devices and Components Thereof (337-TA-925) – Represented owner of portfolio of communications and computing patents from former enterprise communications business unit of large multinational innovation company, Enterprise System Technologies, S.A.R.L. An ITC investigation was instituted in August 2014 as to respondent entities Apple, Samsung Electronics, LG Electronics and HTC Corporation. Google participated as an intervenor. The investigation resolved prior to evidentiary hearing in June of 2015.
Certain Consumer Electronics and Display Devices and Products Containing Same (337-TA-836) - Represented owners of the patent portfolio of the original Silicon Graphics, now known as Graphics Properties Holdings, as complainant in the ITC, and as plaintiff in multiple parallel District of Delaware cases. Cases were filed between late 2011 and early 2012, and all were resolved by the end of January 2013. The technology at issue relates to LCD panels, central processor units, graphics processing units, and other microprocessor technology. Successfully licensed all respondents, including some of the largest and most recognized names in the converged device space – Apple, LG, Research in Motion, Samsung, and Sony.
Recent Insights
Viewpoints December 7, 2016
|

Advisory
News & Press This feature story notes wireless communications company ParkerVision's request to lift a pause in its lawsuit with Apple, LG, and Qualcomm over several smartphone patents. James Wodarski, Michael McNamara, Kristina Cary, and Daniel Weinger are representing ParkerVision in the case. This article notes that the Patent Trial and Appeal Board has upheld the validity of two Straight Path patents in Samsung Electronics Co. Ltd.'s review.