With the U.K.'s Announcement, the European Unified Patent Court Moves Toward Realization
On November 28, 2016, Baroness Neville Rolfe, the United Kingdom Minister of State for Intellectual Property, announced that the U.K. would ratify the Unified Patent Court Agreement (UPCA), paving the way for the European Unified Patent Court (UPC). Commentators were generally surprised that the U.K, in the wake of June 2016's referendum vote to leave the E.U., would take this step, moving towards greater cooperation with E.U. member states and ceding some control over its patent system. Regardless of whether the U.K.'s ratification was expected, the establishment of the UPC could have a profound impact on global intellectual property, provided that the U.K. follows through on its announcement.

A pan-European patent system has existed for years. The 1973 European Patent Convention, to which thirty-eight (38) countries (including all E.U. member states) are party, provides for a European Patent Office to grant European patent rights. After one submits a patent application to the European Patent Office and proceeds through prosecution, the Office grants a patent. The party-states designated during prosecution will then have a short window of time to validate the patent grant, after which the patent is enforceable in the validating party-states. Aspects of the system have changed over the years, but fundamentally, the E.U. patent system provides for a single application that results in a "bundle" of national patents in party-states. 

While the pan-European patent has existed for years, enforcement of that type of patent has been fragmented. Each national patent must be enforced separately, meaning that a given enforcement action only concerns infringement in a single state. The Euro Zone allows for free trade and movement within member-states, and infringement of E.U. patents, at times, also crosses borders. Nevertheless, the E.U. patent scheme presently requires a patent holder to enforce its rights separately in each jurisdiction where there is infringement, a costly proposition that can result in conflicting outcomes. Enforcement in certain jurisdictions may not be a realistic option, because the state lacks a reliable means of enforcement (such as a dedicated patent court system), because the infringing base in the jurisdiction may not be high enough to justify the cost of enforcement there, or for another reason. Accordingly, European Council President Herman Van Rompuy said in October 2013 that the "dream of a single [E.U.] patent still isn't fully fulfilled[.]" 

The UPCA would establish a single enforcement mechanism applicable throughout the states that are party to it. That is, an enforcement proceeding under the UPCA would address infringement in all party-states at once, without requiring the patent holder to enforce state-by-state. Courts of First Instance would be established to hear actions involving patents of certain classifications: the London court would hear chemistry and pharmaceutical cases (International Patent Classifications (IPC) A and C), the Munich court would hear mechanical engineering cases (IPC classification F), and the Paris court would be the "central" division, hearing cases involving other patent classifications. The Court of Appeals would be located in Luxembourg. Judges in all locations and at all levels would be technically-competent and legally-trained at a designated location (Budapest). 

Ratification of the UPCA by the U.K. is, by some measures, the last remaining obstacle to the establishment of the UPC (Germany, which also must ratify the UPCA, is expected to do so in the near term). Baroness Rolfe's announcement indicates that the U.K. is preparing to ratify. Still, what effect, if any, the U.K.'s looming exit from the E.U. will have on its participation in the UPC is unknown. For instance, in the unlikely event that the U.K. ultimately does not participate in the UPC, European enforcement would be marginally less attractive to patent holders. Given the prodigious size of the U.K. economy, potential damages bases could be materially lower if they do not reach U.K. infringement. 

A UPC that can adjudicate allegations of infringement throughout party-states could affect patent rights and strategy all over the world. Before the UPC generates jurisprudence, one cannot predict with certainty whether it will be more predictable and cost-effective than the E.U.'s present German-focused system for enforcement. Some patent holders will likely wait for the court to develop a record before deciding whether and how to alter their patent strategy. Should the UPC deliver on its promise, innovators worldwide will have to consider allocating more of their intellectual property budget to their European portfolios. European patents courts already have considerable influence over matters of significance to patent holders globally, such as what a commitment to license patents on Fair, Reasonable, and Non-Discriminatory (FRAND) terms entails. The UPC stands to increase the power of European voices on these issues. 

The U.K.'s November 28, 2016 announcement of its intent to ratify the UPCA stood out against the past year's global trend of weakening international ties, setting in motion a series of events that will most likely culminate in the establishment of the European Unified Patent Court. A functional UPC could promote predictability and efficiency in enforcement and perhaps even reorient the world patent market in the direction of Europe.
Authors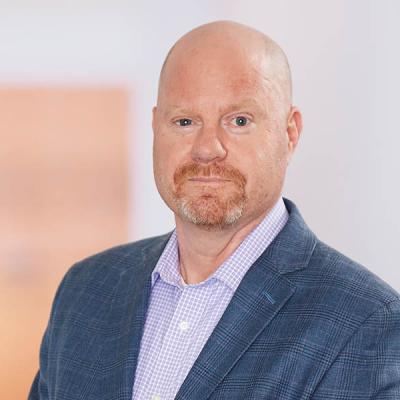 Member / Chair, Intellectual Property Division
Michael T. Renaud is an intellectual property litigator and patent strategist who helps Mintz clients protect and generate revenue from their patent holdings. Clients rely on Mike's counsel on complex and sensitive licensing agreement negotiations, acquisitions, and other technology transactions.
James Wodarski is a Mintz trial attorney who concentrates his practice on intellectual property litigation. Jim represents clients in federal district and appellate courts. He handles disputes involving smartphones, core processor circuits, digital imaging software, and other technologies.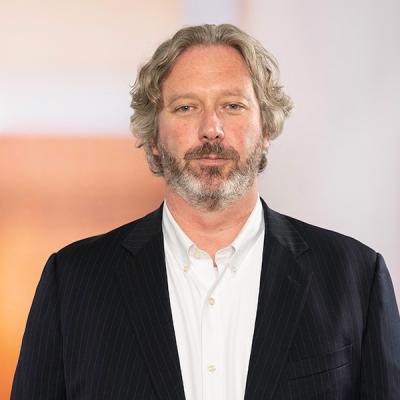 Michael J. McNamara is a Mintz attorney whose practice focuses on patent litigation in technology and communication networks. He has experience in transactional matters, including patent drafting and prosecution, managing and analyzing patent portfolios, and license negotiation. Robert Moore