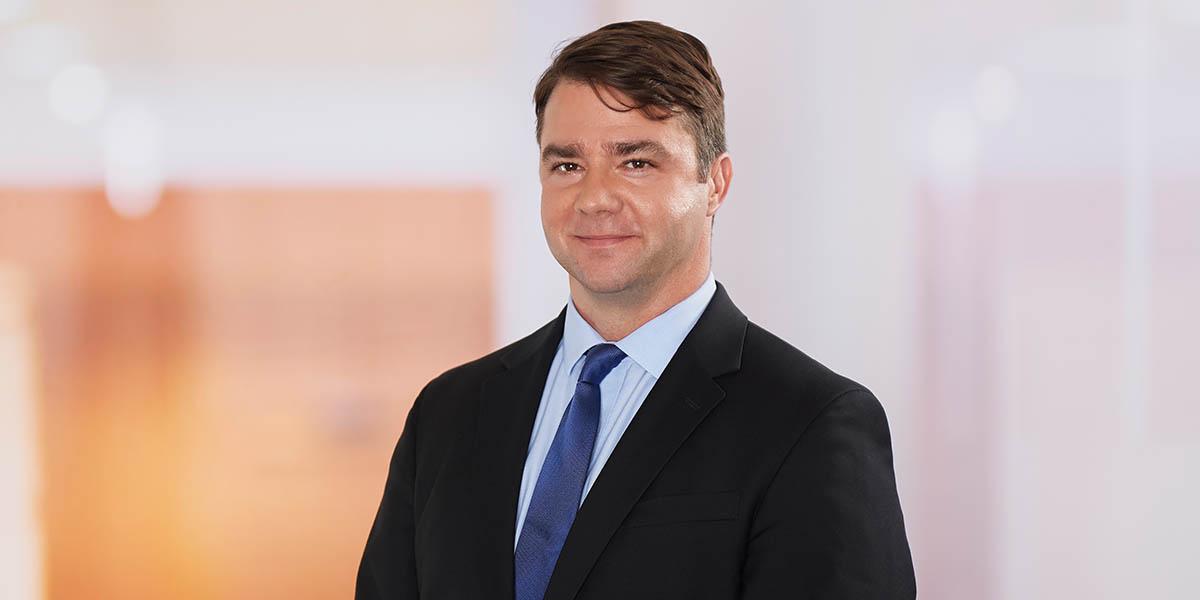 Sean applies his background in computer science and software development to his work as a Technical Advisor. He has significant experience with distributed systems designed to find radio based targets with direction finding and geolocation techniques and with low-level hardware devices and wireless communication protocols. He is a Registered Patent Agent with the US Patent and Trademark Office (USPTO).
Education
Suffolk University Law School (JD)
University of Massachusetts (MS, Computer Science)
Skidmore College (BA, English)
Recent Insights
Viewpoints January 12, 2015
|

Advisory
Viewpoints
January 12, 2015
|

Advisory

|

By Michael Renaud, Courtney Quish, Sean Casey, Matthew Karambelas
Since the Supreme Court's decision in Alice Corp. v. CLS Bank Int'l on patentable subject matter, courts have tried to follow the prescribed framework.
December 10, 2014
|

Blog

|

By Matthew Karambelas, Sean Casey
For the first time since the Supreme Court's Alice Corp.  v. CLS Bank Int'l decision this past summer, the United States Court of Appeals for the Federal Circuit has found that a patent claiming a software-related invention was patentable subject matter under 35 U.S.C. § 101 (with Judge Chen writing the majority opinion).