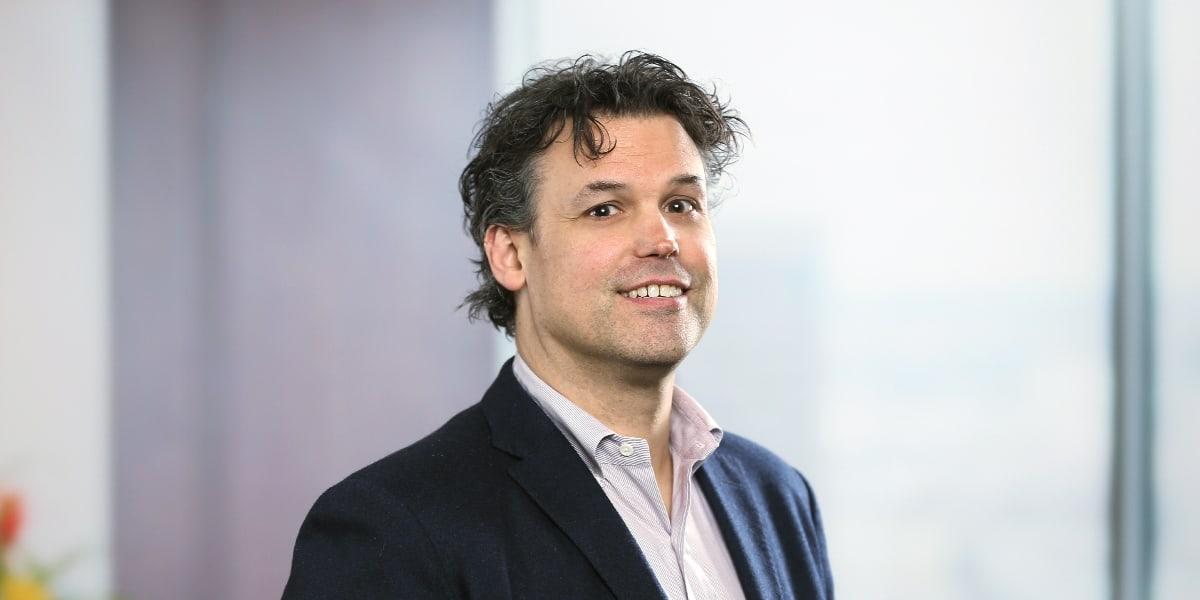 Recognized as one of the "Best Lawyers In America" for patent litigation, Bill has mastered the complexities of high-stakes patent litigation and inter partes review (IPR) proceedings. 
Bill is consistently recognized as a top IPR practitioner in Patexia's annual survey, and he has helped patent owners achieve success at a rate roughly double that of the industry average. He also obtained the first complete reversal and remand of an IPR decision against a patent owner at the Federal Circuit Court of Appeals.
In addition, Bill has more than 24 years' experience litigating patent cases, both in district courts throughout the United States and before the International Trade Commission. He counsels clients in all phases of patent litigation, from initial counseling through trial and appeal, and he has extensive experience leading litigation teams to resolve patent infringement disputes in a diverse array of technology areas such as internet services and systems; computer hardware and software; mobile systems and applications; medical devices and services; biotechnology; mechanical devices and manufacturing; sports equipment; and toys and novelties. He has litigated intellectual property cases in District Courts throughout the United States, including the Eastern District of Virginia, Northern and Southern Districts of California, Eastern District of Texas, District of Massachusetts, District of Delaware, Northern District of Ohio, and Middle District of North Carolina.
Education
The John Marshall Law School (JD, summa cum laude, Order of the Coif)
Tufts University (BS, Mechanical Engineering)
Experience
Represented GE Video Compression in defense of the '710 patent which claims improved techniques for using "binary arithmetic coding" to compress data and has been incorporated into leading video compression standards. (HEVC standard essential patent). PTAB denied institution of the petition in August 2019 which was filed in June by Unified Patents. IPR2019-00726
Successful Defense of 12 IPRs – Three dimensional structure memory - Mintz represented Elm 3DS Innovations in a series of 14 IPRs filed by leading technology companies, including SK Hynix, Micron, and Samsung. We were hired as replacement counsel following institution of the IPRs which had been filed in late 2015 and early 2016. Final Written decisions in 13 of the proceedings were received in June and August 2017 and confirmed validity of all but two challenged claims. PTAB's determination was upheld on appeal to the Federal Circuit.
Represented ParkerVision in defense of 6 IPR petitions filed against the company's 6,091,940 patent, titled "Method and system for frequency up-conversion". Saved a significant percentage of claims, winning 4 out of 6 IPRs, and the wins were affirmed at the Federal Circuit. (IPR2015-01828, 01829, 01831, 01832, 01833, 01834)
Victory at CAFC: PTAB Decision Reversed and Remanded - Represented Straight Path IP in successfully appealing to the Court of Appeals of the Federal Circuit (CAFC) the adverse result of an inter partes review handled by another firm. The IPR decision canceled all challenged claims of Straight Path's US Patent No. 6,108,704. In the Straight Path IP Group, Inc. v. Sipnet EU SRO appeal, the CAFC for the first time completely reversed an adverse IPR decision, remanding the matter for further proceedings under the correct construction advocated by Mintz and Straight Path.
Lead attorney for Straight Path in the defense against seventeen inter partes reviews, including petitions filed by Samsung Electronics Co., Ltd.; Cisco Systems, Inc.; Avaya Inc.; LG Electronics, Inc.; Toshiba Corp.; VIZIO, Inc.; Hulu, LLC; and FedEx
Certain Graphics Systems, Components Thereof, and Consumer Products Containing the Same (337-TA-1044) - Represented Advanced Micro Devices (AMD) as complainant in the ITC asserting patents covering graphics processing technology employed by smart devices such as televisions and handsets. Respondents include LG Electronics, VIZIO, MediaTek, and Sigma Designs, Inc. (SDI). Achieved settlement with LG prior to the conclusion of expert discovery. Following the evidentiary hearing, the presiding ALJ issued an initial determination finding a violation of Section 337 and recommending the imposition of an exclusion order against the remaining Respondents' accused products. The ITC affirmed the ALJ's finding of a violation on August 22, 2018. As a result, the Commission issued orders banning the importation of products made by VIZIO, MediaTek, and SDI and cease and desist orders against VIZIO and SDI.
Certain Computing or Graphics Systems, Components Thereof, and Vehicles Containing Same (337-TA-984) - Represented owner of portfolio of graphics processing and microprocessor patents, Advanced Silicon Technologies, LLC, as Complainant in an ITC investigation adverse to a number of automotive manufacturers, and infotainment system and chip suppliers. Respondents include Honda, Toyota, BMW, Audi, Volkswagen, NVIDIA, Texas Instruments, Renesas, Harman International, and Fujitsu-Ten. The investigation instituted in January of 2016 and resolved favorably prior to the conclusion of expert discovery in August of 2016.
Recognition & Awards
Best Lawyers in America: Patent Litigation (2021)
Recognized as a top IPR practitioner by Patexia in its annual survey of IPRs (2018-2020)
Managing Intellectual Property: Patent Star - Patent Contentious and Patent Office Proceedings - Massachusetts (2019)
Recent Insights
News & Press
In IP Watchdog, Mintz Member and Chair of the firm's Intellectual Property Division Michael Renaud and Member William Meunier weighed in on the U.S. Supreme Court's decision to grant certiorari in three cases involving Arthrex, Inc. focusing on the question of whether the administrative patent judges of the Patent Trial and Appeal Board were constitutionally appointed.