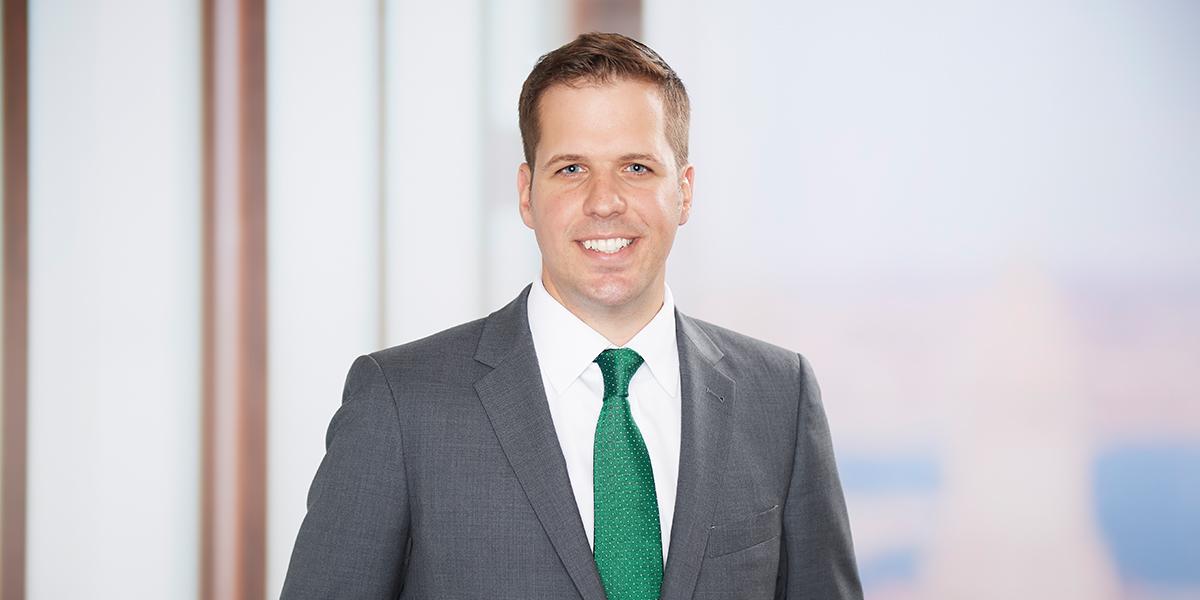 Matthew Karambelas is an experienced patent litigator who has represented clients and organized trial teams in cases spanning several Investigations at the U.S. International Trade Commission, cases in the U.S. District Courts, and appeals before the U.S. Court of Appeals for the Federal Circuit.  Matthew's clients are focused on technologies ranging from high tech and software, to life sciences and medical products. He has recently worked on cases for clients with patents in semiconductor manufacturing, microbiology and genetic engineering, graphics processing, telecommunications, medical-quality flocked swabs, and health care information systems. In the past year, he has played key roles on cases at the International Trade Commission to successfully enforce patents for microbiology companies developing unique methods of producing beneficial oligosaccharides, and for semiconductor companies like GlobalFoundries, against the largest semiconductor foundry in the world.  In addition, Mr. Karambelas has significant experience in evaluating patent portfolios, offering clients useful advice on assessment and valuation of key aspects of their U.S. patent holdings.
During law school, Matthew served a judicial intern for the Hon. Dennis J. Curran of the Massachusetts Superior Court. In that role, he assisted the management of both the Judge's civil session as well as the Judge's pilot program on the effectiveness of mediation.
Education
Boston College (JD)
Boston College (BA, Mathematics, Political Science)
Experience
International Trade Commission
Certain Human Milk Oligosaccharides and Methods of Producing the Same (337-TA-1120) - Represented Complainant Glycosyn LLC against Respondent Jennewein Biotechnologie GmbH, a large global competitor, at the International Trade Commission, involving an evidentiary hearing before an Administrative Law Judge. Glycoysn's innovative method of manufacturing a key beneficial ingredient in infant formula, 2'-fucosyllactose oligosaccharides, was found by the Commission to be infringed by Jennewein's manufacturing method. The Commission issued a Limited Exclusion Order against Jennewein's infringing 2'-fucosyllactose oligosaccharides following review of the ALJ's finding of a violation. Matthew's experience in Glycosyn's ITC Investigation involved day-to-day management of the case, overseeing expert testing of enzyme activity in Germany, and taking live direct and cross-examination of witnesses at trial.
Certain Semiconductor Devices, Products Containing the Same, and Components Thereof (II) (337-TA-1177) - Represented GlobalFoundries as lead counsel at the International Trade Commission and in multiple Western District of Texas actions, involving the direct and indirect infringement of four patents related to semiconductor devices, integrated circuits, and products containing the same. Additional defendants in these actions included Apple, Broadcom, Cisco, nVidia, Arista, Asus, and Lenovo. Within 2.5 months of filing at the ITC, the cases settled on favorable terms.
Certain Semiconductor Devices, Integrated Circuits, and Consumer Products Containing the Same (337-TA-1149) – Mintz represented Innovative Foundry Technologies as part of a global enforcement strategy to protect 5 asserted patents relating to semiconductor fabrication and packaging. Respondents for the ITC matter included Taiwan Semiconductor Manufacturing Company, Qualcomm Incorporated, MediaTek, and Vizio. Cases were simultaneously filed in U.S. District Court and internationally in Germany and China. The investigation was instituted in March of 2019 and resolved favorably prior to the conclusion of discovery in August of 2019.
Certain Graphics Systems, Components Thereof, and Consumer Products Containing the Same (337-TA-1044) – Represented Advanced Micro Devices (AMD) as complainant in the ITC asserting patents covering graphics processing technology employed by smart devices such as televisions and handsets. Respondents include LG Electronics, VIZIO, MediaTek, and Sigma Designs, Inc. (SDI). Achieved settlement with LG prior to the conclusion of expert discovery. Following the evidentiary hearing, the presiding ALJ issued an initial determination finding a violation of Section 337 and recommending the imposition of an exclusion order against the remaining Respondents' accused products. The ITC affirmed the ALJ's finding of a violation on August 22, 2018. As a result, the Commission issued orders banning the importation of products made by VIZIO, MediaTek, and SDI and cease and desist orders against VIZIO and SDI.
Certain Communications or Computing Devices and Components Thereof (337-TA-925) – Represented owner of portfolio of communications and computing patents from former enterprise communications business unit of large multinational innovation company, Enterprise System Technologies, S.A.R.L. An ITC investigation was instituted in August 2014 as to respondent entities Apple, Samsung Electronics, LG Electronics and HTC Corporation. Google participated as an intervenor. The investigation resolved prior to evidentiary hearing in June of 2015.
Certain Consumer Electronics with Display and Processing Capabilities (337-TA-884) - Represented owners of the patent portfolio of the original Silicon Graphics, now known as Graphics Properties Holdings, as complainant in the ITC. Investigation was instituted in June 2013 and among the respondent entities were Panasonic, Toshiba, Vizio, and ZTE. Most respondents settled. After an evidentiary hearing held over several days in May 2014, on August 29, 2014 Mintz successfully obtained a recommendation for a Limited Exclusion Order against the remaining respondent, which chose to settle while Commission review of the Administrative Law Judge's Initial Determination was pending.
Federal District Court
Preservation Wellness Technologies, LLC v. NextGen Healthcare Information Systems, LLC, 2:15-cv-01562 (E.D. Tex) – U.S. Federal Circuit Judge William Bryson presided over the case, granting Mintz client NextGen's motion to dismiss after oral argument in April 2017. Judge Bryson held that Preservation Wellness' patent at issue covers nothing more than the basic concept of a medical records system, which he said is not patent-eligible under the U.S. Supreme Court's Alice decision. Mintz represented NextGen on the appeal at the CAFC and the decision was upheld.
Pro Bono
Represents immigration clients seeking asylum protection in the United States from countries in Asia and South America.
Received fully favorable appeal decision from the Social Security Administration's Office of Disability Adjudication and Review for a claimant with mental health disabilities including depression and PTSD, overturning the SSA's Initial Determination denying the claimant any benefits.
Recognition & Awards
Managing Intellectual Property: Rising Star (2021)
Recent Insights
News & Press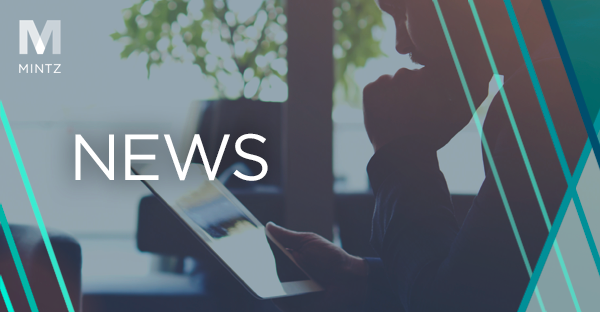 Mintz Member and Chair of the Firm's Intellectual Property Division Michael Renaud, Member Adam Rizk, and Associate Matthew Karambelas co-authored an article published by IAM on adjudicating redesigns at the International Trade Commission including best practices for complainants managing discovery of redesigns.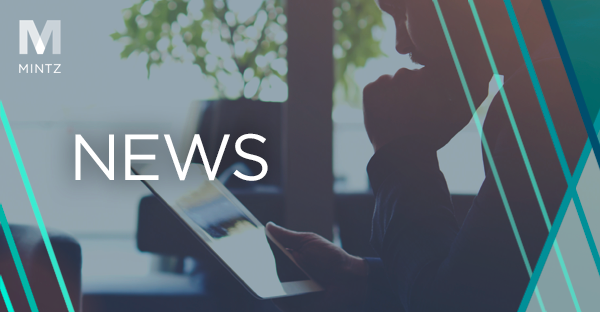 Law360 reported that the U.S. Court of Appeals for the Federal Circuit recently upheld the International Trade Commission's finding that a pair of bacteria strains used by German-based Jennewein infringed a Glycosyn milk patent. The article included a quote from Mintz Intellectual Property Member Michael Newman, noting that, in addition to Mr. Newman, Glycosyn was represented by Member and Chair of the firm's Intellectual Property Division Michael Renaud, Members Thomas Wintner and James Wodarski, and Associates Courtney Herndon and Matthew Karambelas.