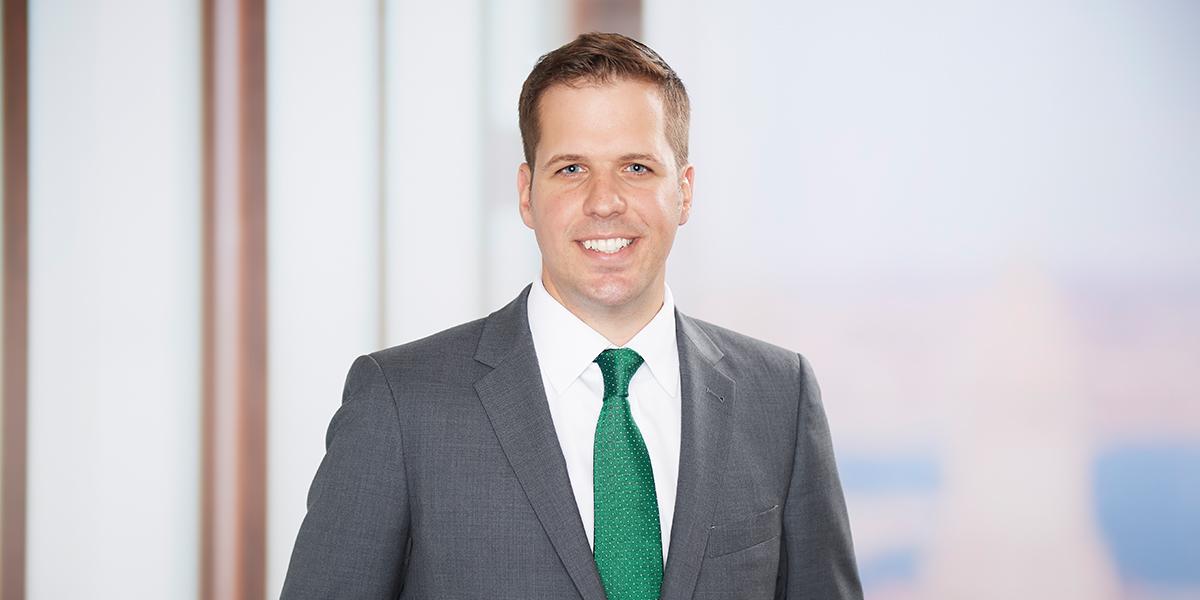 Matthew practices with Mintz's Intellectual Property Litigation group, specializing in patent litigation at the International Trade Commission, United States District Courts, and United States Court of Appeals for the Federal Circuit. Matthew's experience includes litigating cases all the way through trial and appeals, including several ITC Investigations. Matthew's clients are focused on technologies ranging from high tech and software to life sciences and medical products.
During law school, Matthew served a judicial intern for the Hon. Dennis J. Curran of the Massachusetts Superior Court. In that role, he assisted the management of both the Judge's civil session as well as the Judge's pilot program on the effectiveness of mediation.
Education
Boston College (JD)
Boston College (BA, Mathematics, Political Science)
Experience
International Trade Commission
Certain Graphics Systems, Components Thereof, and Consumer Products Containing the Same (337-TA-1044) - Represented Advanced Micro Devices (AMD) as complainant in the ITC asserting patents covering graphics processing technology employed by smart devices such as televisions and handsets. Respondents include LG Electronics, VIZIO, MediaTek, and Sigma Designs, Inc. (SDI). Achieved settlement with LG prior to the conclusion of expert discovery. Following the evidentiary hearing, the presiding ALJ issued an initial determination finding a violation of Section 337 and recommending the imposition of an exclusion order against the remaining Respondents' accused products. The ITC affirmed the ALJ's finding of a violation on August 22, 2018. As a result, the Commission issued orders banning the importation of products made by VIZIO, MediaTek, and SDI and cease and desist orders against VIZIO and SDI.
Certain Communications or Computing Devices and Components Thereof (337-TA-925) - Represented owner of portfolio of communications and computing patents from former enterprise communications business unit of large multinational innovation company, Enterprise System Technologies, S.A.R.L. An ITC investigation was instituted in August 2014 as to respondent entities Apple, Samsung Electronics, LG Electronics and HTC Corporation. Google participated as an intervenor. The investigation resolved prior to evidentiary hearing in June of 2015.
Certain Consumer Electronics with Display and Processing Capabilities (337-TA-884) - Represented owners of the patent portfolio of the original Silicon Graphics, now known as Graphics Properties Holdings, as complainant in the ITC. Investigation was instituted in June 2013 and among the respondent entities were Panasonic, Toshiba, Vizio, and ZTE. Most respondents settled. After an evidentiary hearing held over several days in May 2014, on August 29, 2014 Mintz successfully obtained a recommendation for a Limited Exclusion Order against the remaining respondent, which chose to settle while Commission review of the Administrative Law Judge's Initial Determination was pending.
Federal District Court
Preservation Wellness Technologies, LLC v. NextGen Healthcare Information Systems, LLC, 2:15-cv-01562 (EDTX) – U.S. Federal Circuit Judge William Bryson presided over the case, granting Mintz client NextGen's motion to dismiss after oral argument in April 2017. Judge Bryson held that Preservation Wellness' patent at issue covers nothing more than the basic concept of a medical records system, which he said is not patent-eligible under the U.S. Supreme Court's Alice decision. Mintz represented NextGen on the appeal at the CAFC and the decision was upheld.
Pro Bono
Received fully favorable appeal decision from the Social Security Administration's Office of Disability Adjudication and Review for a claimant with mental health disabilities including depression and PTSD, overturning the SSA's Initial Determination denying the claimant any benefits.
News & Press
In this column, Mintz attorneys James Wodarski, Andrew DeVoogd, Daniel Weinger, and Matthew Karambelas analyze the decision made by the ITC about patent claims that have been negated by Alice Corp v. CLS Bank International in the 100-Day Pilot Program.