Can Enablement and Written Description Bars be Lower for Method-Of-Treatment Patent Claims?
Patent offices may reject a patent application with claims reciting using a composition to treat a disease, based on the requirement that the claimed treatment is not fully supported by the application. In the U.S., such support is required under the enablement and written description requirements in 35 U.S.C. § 112. The recent Federal Circuit (CAFC) decision in United Therapeutics Corporation v. Liquidia Technologies, Inc. confirms that a method-of-treatment claim covering a subset of unresponsive patients can pass the enablement and written description requirements in the U.S.
The CAFC in United Therapeutics affirmed a ruling by the United States District Court for the District of Delaware that claims 1, 4, and 6-8 of U.S. Patent 10,716,793 ("the '793 patent") are not invalid and are infringed by Liquidia and claims 1-3 of U.S. Patent 9,593,066 ("the '066 patent") are invalid as anticipated, but are otherwise infringed by Liquidia, while claims 6, 8 and 9 of the '066 patent are not infringed. Both patents are listed in the Orange Book by United Therapeutics Corporation ("UTC") for their New Drug Application ("NDA") for Tyvaso®, an inhaled solution formulation of treprostinil for treating pulmonary hypertension ("PH").
Liquidia argued that since the '793 patent does not prove safety and efficacy for treating a PH subgroup of patients, it is invalid for lack of enablement or written description. Liquidia's arguments did not convince the district court, which found that the claimed "treating pulmonary hypertension," in view of the '793 disclosure, encompasses treating all PH subgroups, and that the '793 patent's claims did not require safety and efficacy elements. The district court further constructed the claimed "therapeutically effective single event dose" as a dose causing an improvement in a patient's hemodynamics, such as reducing pulmonary arterial pressure (PAP) or pulmonary vascular resistance (PVR), and held that, under such construction, the '793 patent satisfies the enablement and written description requirements, which is further supported by the record demonstrating that treprostinil vasodilates the pulmonary vasculature and reduces pulmonary blood pressure even in the PH subgroup of patients. Liquidia's Yutrepia™, shown on the record to have similar effects, was determined by the court to infringe the '793 patent. 
The CAFC held that the PH subgroup of patients having a variant of a particular disease should not be analogous to traditional species in a larger genus, and a separate disclosure for each individual variant is not required to satisfy the enablement and written description requirements, unless these variants are specified in the claims. According to the CAFC, "a subset of unresponsive patients is not analogous to unsupported species in a generic claim to chemical compounds."
This CAFC ruling adds to case law on enablement and written description requirements under 35 U.S.C. § 112, following the recent Supreme Court's decision in Amgen Inc. v. Sanofi on such requirements for composition claims. Although not mentioning the Amgen case, here the CAFC differentiated from that case that the traditional species-genus point-of-view for analyzing whether the disclosures of a patent sufficiently support its claims does not apply to method-of-treatment claims (or at least to the treatment part).
Based on this ruling, patent applicants may want to raise their consideration of arguments, disclosures, and experimental data to cover various endpoints (including possible mechanisms) in function studies of a claimed composition, which may help to bridge the gap (at least under 35 U.S.C. § 112) between the detected results of surrogate assays and the targeted disease treatment method. A patent application disclosing various endpoints, for example, may recite those endpoints in use/method claims, aiming for different layers of patent protection. While foreign patent offices, such as those in Asian countries, may be stricter than the U.S. on the support requirements for claiming pharmaceutical uses of a drug, a patent application containing more disclosures on various endpoints may have a better chance for allowance regardless of jurisdiction. 
Authors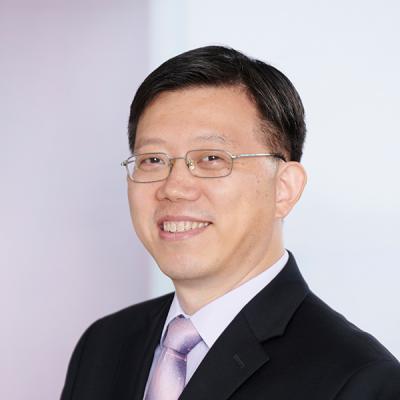 Lei Xu, PhD, is a registered patent attorney at Mintz with a background in cell biology. He counsels companies in the biotechnology and pharmaceutical industries on intellectual property issues and provides IP life cycle management, patent and trademark services, and due diligence and opinion work.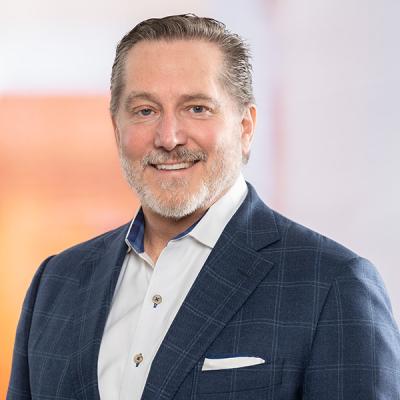 Dean Farmer, PhD is a Mintz Member and a leading patent strategist in the life sciences sector. He advises biotechnology and pharmaceutical companies at all stages of development.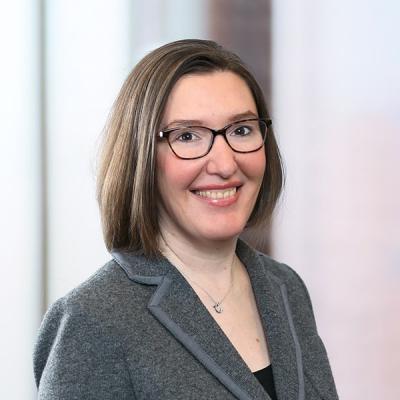 Christina Sperry is a Mintz patent attorney who drafts and prosecutes patents for clients in the electrical, mechanical, and electro-mechanical fields. She represents companies and academic institutions in the medical technology field and helps protect patent innovations for medical and surgical devices.