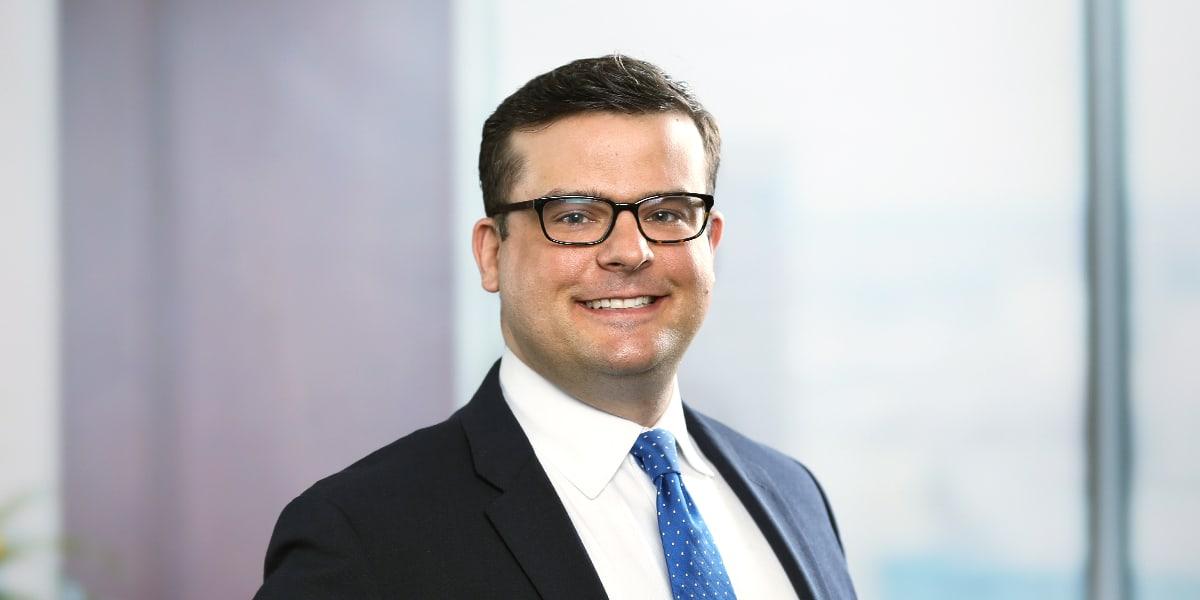 Patrick is an Associate in the Litigation Practice. He has significant experience in a wide range of litigation practices across multiple areas of focus in different commercial practice teams.
Prior to joining Mintz, Patrick worked as an associate in the Boston office of a prominent national law firm. There he represented clients in both advisory and litigation capacities as well as assisted with the representation of large corporate clients in litigation issues related to significant commercial claims. He has advised domestic and international broker-dealers, investment advisors, and investment companies in regards to regulatory and compliance issues; prepared procedural and dispositive motions, briefs, legal memoranda, and client advisories; and advised clients and commercial banking and finance institutions on regulatory developments and litigation liability issues. He gained substantial experience in all aspects of litigation in both Massachusetts and New York state and federal courts and multiple ADR forms.
After law school, Patrick clerked for the Honorable William J. Meade of the Massachusetts Appeals Court.
During law school, Patrick served as the production editor of the Suffolk University Law Review, where he was also published. He also served as a research assistant for the Honorable John E. Fenton, Jr., and as a member of the Foreign Direct Investment Moot Arbitration team. In addition to his academic work, Patrick interned for the Honorable Nathaniel M. Gorton and the Honorable Marianne B. Bowler of the United States District Court for the District of Massachusetts, the Appeals Division in the Massachusetts Office of the Attorney General, and for the general counsel of the Executive Office of Housing and Economic Development in the administration of Governor Deval Patrick.
Education
Suffolk University Law School (JD, magna cum laude)
Georgetown University (BS)
Involvement
Co-Chair, Boston Bar Association's Securities Enforcement Committee (2019)
Member, Boston Bar Association
Member, Massachusetts Bar Association
Viewpoints
September 1, 2017
|

Blog

|

By Patrick E. McDonough
Earlier this month, an appellate panel of the federal DC Circuit unanimously held that individuals affected by a healthcare insurer's data breach in 2014 could pursue claims against the insurer stemming from the cyberattack.
June 28, 2017
|

Blog

|

By Patrick E. McDonough
In a June 13, 2017, ruling on a motion for partial summary judgment in the Ocwen Financial Corp. Securities Litigation (the "Ocwen Litigation"), the United States District Court for the Southern District of Florida determined Ocwen materially misrepresented in its securities filings and other public statements that its Executive Chairman would recuse himself from Ocwen's transactions with companies in which the Executive Chairman also served as Chairman.
March 2, 2017
|

Blog

|

By Patrick E. McDonough, Joel Rothman
Recently introduced legislation pending before the U.S. House of Representatives attempts to make wide-sweeping reforms to the procedural rules governing class actions and, if implemented, could permanently alter the class action landscape and render class actions a "shadow of what we know today," according to Reuters.