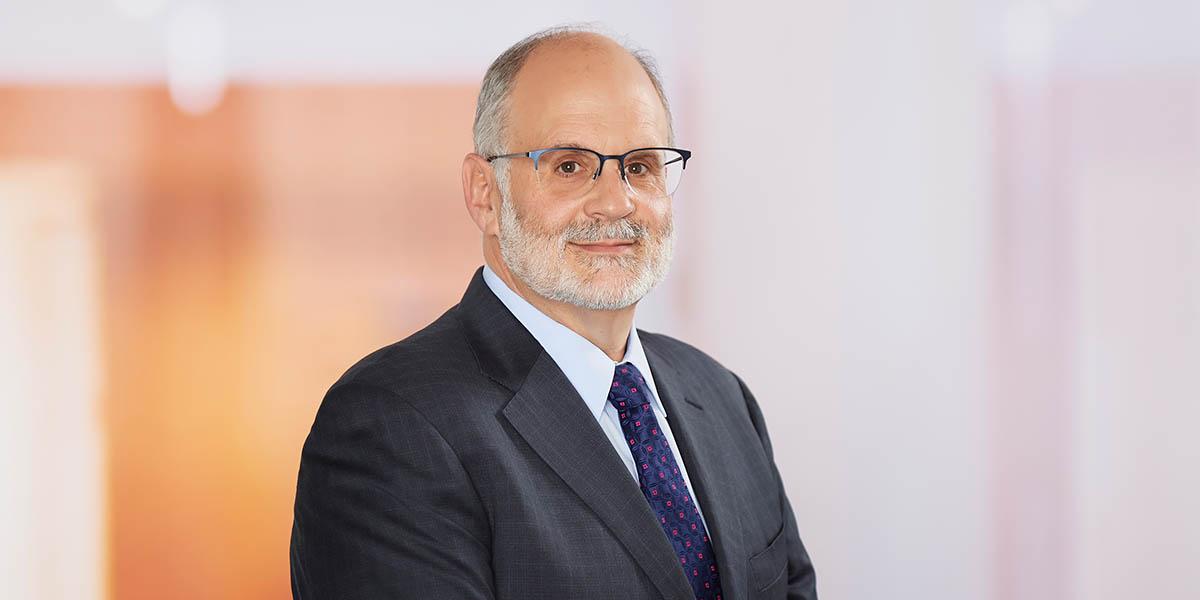 Pete S. Michaels
Member / Co-Chair, Financial Services Practice
+1.617.348.4861
Pete focuses his practice on the representation of financial services companies in a wide variety of matters, including litigation, regulatory, and compliance matters of all types. His clients include multinational and regional financial services firms, including banks, broker-dealers, registered investment advisers, mutual fund firms, and insurance companies as well as their employees, directors, and officers.

Pete's extensive experience with securities disputes includes class actions, state and federal court cases, arbitration, and employment matters. He also represents clients before a wide range of federal, state and self-regulatory agencies: the Securities and Exchange Commission (SEC), the US Department of Justice (DOJ), the US Commodity Futures Trading Commission (CFTC), the National Futures Association (NFA), the Financial Industry Regulatory Authority (FINRA), state securities, banking and insurance regulators, and state attorneys general. In the compliance side of his practice, Pete guides clients through complex compliance issues, including related internal investigations and regulatory scrutiny. Pete has served as an outside compliance consultant on two Massachusetts Securities Division matters.
Before joining Mintz, Pete was co-chair of the Financial Regulatory and Compliance Practice and a partner in the Boston office of an international law firm. He joined that firm after nearly two decades at a Boston securities litigation boutique, where he served as managing partner. He was also an adjunct professor at Boston College Law School for four years teaching Securities Regulation.

Earlier in his career, Pete spent five years as an associate general counsel and vice president of an investment banking firm, and he was an associate at two international law firms. After law school, he served as a law clerk to the late Hon. George C. Edwards Jr. of the US Court of Appeals for the Sixth Circuit.

During law school, Pete served as editor-in-chief of the Third World Law Journal.
Education
Boston College (JD)
Ohio State University (MA)
University of Toledo (BA, cum laude with honors)
Experience
Investigations and Enforcement Proceedings
Represented broker-dealer in an investigation of  alleged market timing of mutual funds that involved multiple agencies including the Massachusetts Securities Division, the SEC, the New Jersey Attorney General's Office, the New York Attorney General's Office, the New York Stock Exchange, the National Association of Securities Dealers, Inc., and the DOJ. All matters were closed with no action taken against client.
Represented multiple financial institutions and corporate officers in DOJ, SEC and FINRA investigations involving allegations of securities laws violations, including insider trading, market manipulation, money laundering, free-riding, and front-running.
Represented one of nation's largest providers of donor-advised funds in connection with regulatory investigations arising out of donors' self-directed  Bernie Madoff-related investments. 
Advised multiple banks and broker-dealers regarding non-public internal reviews or investigations related to purported wrongdoing by employees, including, among other things, potential: violations of Anti-Money Laundering (AML) policies and procedures; violations of insider trading laws; theft of trade secrets and other intellectual property; embezzlement, and other workplace improprieties. This representation included evaluating whether to terminate employees, making appropriate disclosures to regulators and law enforcement agencies, and providing strategic advice to mitigate the risk of future recurrence.
Represented corporate officers and registered supervisory and compliance personnel in multiple contested FINRA Enforcement Division disciplinary hearings alleging fraudulent conduct that concluded with verdicts finding that no fraud in fact occurred.
Represented individuals and broker-dealers in multiple state securities regulatory matters involving allegations of securities law violations including fraud, excessive markups, due diligence lapses, unsuitability, mutual fund break-point miscalculations, data breaches, and failure to supervise.
Dispute Resolution
Represented bank in putative class action arising out of Ponzi scheme conducted by bank's customers seeking to hold bank responsible for over $100 million in losses caused by the alleged criminal actions of those customers.
Represented multiple broker-dealers in customer-initiated arbitrations and state and federal court matters.
Represented multiple banks and broker-dealers in employment matters in state and federal courts and arbitration, including cases alleging wrongful termination, discrimination, and violations of restrictive employee covenants.
Represented multinational  financial services company  in litigation and regulatory matters in the wake of the collapse of Lehman Brothers Holdings Inc.
Represented bank in multiple putative class actions across the United States arising out of alleged wrongdoing related to mortgages and related products; violations of multiple consumer protection statutes including the Telephone Consumer Protection Act (TCPA), the Fair Debt Collection Act (FDCA), the Fair Credit Reporting Act (FCRA); and the Americans with Disabilities Act (ADA).
Represented multiple financial services companies in litigation alleging violations of the Employment Retirement Income Security Act (ERISA).
Regulatory and Compliance
Designed and managed Early Dispute Resolution (EDR) programs for multiple banks and broker-dealers, successfully integrating in-house compliance, legal and risk teams with outside counsel to reduce litigation and regulatory risk. Programs included creation of matrices to record and track: risk assessment, pattern detection (product, personnel and geographic), escalation, remediation and compliance gap analysis.
Performed regulatory and litigation due diligence in a variety of mergers and acquisition transactions for financial services clients.
Designed process to assess Artificial Intelligence (AI) needs for Compliance and Supervision functions of Wealth Management Division of multinational financial institution. Project included analysis of: current state; desired future state; scalability; task applicability; cost ; implementation timeline; and impact on personnel headcount.
Recognition & Awards
Included on the Massachusetts Super Lawyers: Securities Litigation List (2006 – 2020)
International Finance Law Review, "IFLR1000" Highly Regarded – Financial Services Regulatory (2018-2020)
Lexology, "Client Choice Award" – Litigation: Massachusetts (2017)
Included on the Super Lawyers Corporate Counsel Edition: Top Attorneys in Securities Litigation List (2009 – 2014)
Recipient, ABA Section of Litigation, "Outstanding Service Award" (2003 – 2004)
Recipient, ABA, "Outstanding Editor Award" (2002 – 2003)
Martindale-Hubbell AV Preeminent
Involvement
Member, Board of Trustees, Wellspring House
Senior contributing editor, Securities Litigation Commentator (2002 – 2015)
Arbitrator, Financial Industry Regulatory Authority (FINRA) and predecessors (1996 – present)
Member, American Bar Association, Securities Litigation Committee, Section of Litigation (1985– present)
Member, Advisory Board, Florida Securities Dealers Association (2010 – 2017)
Co-editor, Securities Litigation Journal, American Bar Association (1999 – 2011)
Co-chair, Broker-Dealer Litigation Subcommittee, American Bar Association (1993 –1998)
Member, National Society of Compliance Professionals
Member, Compliance and Legal Division, Securities Industry and Financial Markets Association (SIFMA)
Member, Boston Bar Association
Member, District of Columbia Bar Association
Member, Florida Bar Association
Member, Massachusetts Bar Association
Member, New Hampshire Bar Association
Member, New York Bar Association
Member, Securities and Exchange Commission Historical Society
Member, Board of Visitors, New England Conservatory of Music (2004 –2018)
Member, Board of Trustees, Brookwood School (2009 – 2013)
Recent Insights
News & Press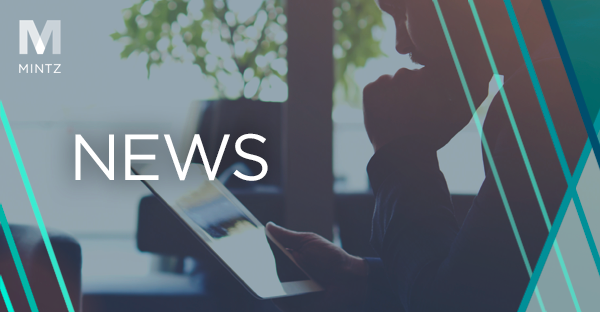 Mintz Member and Co-chair of the firm's Financial Services Practice Pete S. Michaels and Associate Alyssa C. Scruggs co-authored an article published by the American Bar Association's Litigation Section examining the popularity of environmental, social, and governance (ESG) investing and an increase in the number of activist shareholder ESG litigations, which, using creative and novel legal theories, are starting to gain traction in the courts.
Events
Securities Industry and Financial Markets Association
Boston, MA
Securities Industry and Financial Markets Association
Charlotte, NC