It's Going to be a Big Year for FINRA
After bringing its first disciplinary action related to Regulation Best Interest ("Reg BI") back in October 2022, the Financial Industry Regulatory Authority ("FINRA") has made it clear that compliance with the long-dormant regulation will be a significant focus of the regulator's attention this year.  Bill St. Louis, FINRA's Executive Vice President and Head of the National Cause and Financial Crimes Detection Program, announced last week that FINRA intends to conduct Reg BI compliance examinations of 1000 broker-dealers – or just under one-third of FINRA's member firms – by the end of the year. 
Reg BI
Reg BI imposes a "Best Interest Obligation" upon broker-dealers in making recommendations of investment products to client, prohibiting brokers from putting their own interests above those of their retail customers when making investment recommendations.  To meet this standard, firms must comply with four component obligations: Disclosure, Care, Conflict of Interest, and Compliance.  Individual registered representatives must comply with the Disclosure and Care obligations to remain compliant with Reg BI.
Enforcement Actions Have Been Rare
Reg BI has been on the books for close to three years, but FINRA has brought very few enforcement actions under the rule, although the regulator has been conducting Reg BI examinations since the rule's inception.  At the annual Compliance & Legal Conference held by the Securities Industry and Financial Markets Association ("SIFMA"), Mr. St. Louis explained that FINRA has found compliance issues in approximately half of the Reg BI exams it has conducted since the rule went into effect in June 2020, but, instead of bringing individual enforcement actions, FINRA has generally been reporting these issues in industry-wide regulatory notices. 
In 2023, however, FINRA intends to bring more enforcement actions resulting from its Reg BI examinations.  Christopher Kelly, FINRA's Acting Head of Enforcement, told conference-goers at the SIFMA conference that FINRA has observed firms that have been out of compliance with Reg BI since the rule became effective and have been given warnings to that end but, in many cases, have still done nothing to fix the issues examiners identified to them.  Unsurprisingly, this has led FINRA to feel more enforcement is necessary.
What Firms Can Expect in 2023
Mr. Kelly indicated that no new standard will be used in the forthcoming enforcement actions – instead, brokers can expect these actions to arise in cases that may have been brought under the "old suitability rule" that will now be brought under Reg BI.  FINRA has given examples of the problematic conduct it has seen in its Reg BI examinations, from such egregious violations as a broker actually saying he did not have an obligation to act in a customer's best interest to failures relating to conflicts disclosures – examples of actions that may have previously been brought simply under the suitability rule.  Mr. Kelly noted that the Securities and Exchange Commission ("SEC") will play a significant role in the Reg BI enforcement actions, though, as it was the SEC that promulgated the rule.
Mr. St. Louis indicated that there are enforcement actions related to variable annuities marketing already in FINRA's queue.  In fact, in February, FINRA announced an enforcement action against the Long Island Financial Group for violations of Reg BI.  The small New York broker-dealer, which sells variable annuities to its customers, among other things, is charged with failure to supervise, as well as "fail[ure] to establish, maintain, and enforce written policies and procedures reasonably designed to achieve compliance" with Reg BI and failure to prepare, file, and deliver its Customer Relationship Summary form.  Pursuant to its settlement with FINRA, Long Island Financial Group was fined $35,000 and censured.  In addition, the firm is required to certify within 90 days that it has remedied the violations FINRA identified.  See FINRA Letter of Acceptance, Waiver and Consent.
Broker-dealers should be on alert that Reg BI examinations are certainly coming – and, in fact, one in three of them will be subjected to one this year alone.  That being said, FINRA's rules and expectations have not changed – in fact, Mr. Kelly confirmed speculations that the best interest standard will be enforced as essentially being coextensive with the long-standing suitability standard.  To avoid an enforcement action from the near-inevitable Reg BI examination, firms should exercise diligence to understand each client's objectives and risk tolerance, and take care in the recommendations they make and the way they market investment products – especially variable annuities, given the regulator's forecasted focus.  Compliance policies, training programs, and marketing and disclosure materials are sure to be scrutinized by FINRA in its examinations, so firms must undertake to regularly review and update these documents and materials often and with great care. 
It remains to be seen how many of FINRA's examinations will result in enforcement actions, but one thing is very clear:  Reg BI is here to stay and broker-dealers should make it a compliance priority now more than ever.
Authors
Member / Co-Chair, Financial Services Practice
Pete S. Michaels is a Mintz attorney who focuses his practice on securities litigation, regulatory proceedings involving financial service companies and products, and compliance matters. He represents financial services firms and insurance companies and their employees, directors, and officers.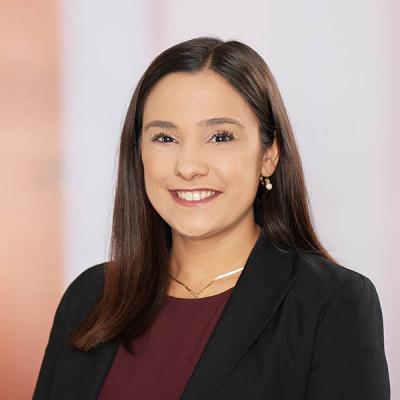 Alyssa C. Scruggs focuses on complex commercial litigation, including mortgage and consumer banking cases, bankruptcy and related adversary proceedings, and class actions. She has worked on cases involving MA consumer protection, state and federal unfair competition, and antitrust laws.