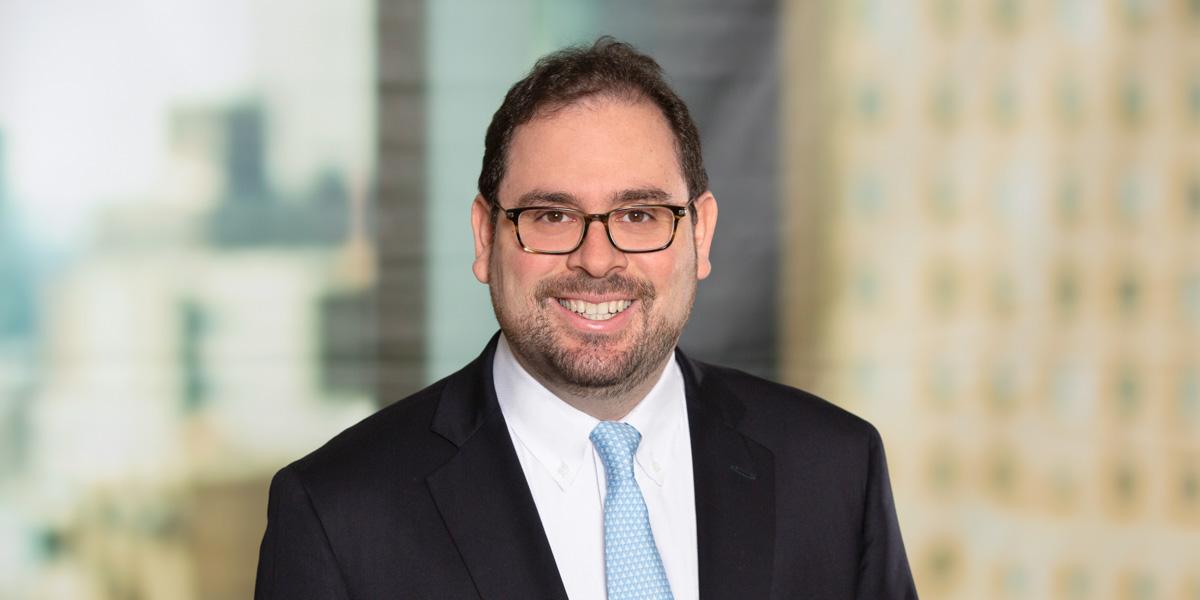 Jacob has a multifaceted litigation practice that encompasses complex commercial litigation, including cases involving securities, employment, and environmental claims, as well as class action litigation, white collar criminal defense, and regulatory investigations. He has extensive experience handling all phases of litigation before federal and state courts, managing discovery, and conducting settlement negotiations. Jacob has represented clients in a variety of industries, including financial services, energy, education, and the media.
Prior to joining Mintz, he was an associate at a New York-based international law firm, where he assisted with a broad range of litigation, including disputes involving multibillion-dollar claims.
While attending law school, Jacob was a summer intern in the Violent Crimes & Terrorism Section of the US Attorney's Office for the Eastern District of New York. In law school, he served as an executive technical editor and an articles editor of the Harvard Civil Rights-Civil Liberties Law Review and as a technical editor and an article editor of the Harvard International Law Journal.
As an undergraduate at Columbia, Jacob was awarded the Euretta J. Kellett Fellowship, which funded his two years of graduate study at the University of Cambridge in England.
Education
Harvard Law School (JD, cum laude)
University of Cambridge (MAP)
University of Cambridge (MLitt)
Columbia University (BA, magna cum laude)
Experience
Represented a global financial services company in a victory at the Second Circuit that enables corporations to enter into consent judgments with federal regulators without making admissions of wrongdoing.
Represented a global financial services corporation in numerous litigations and regulatory matters related to the subprime and credit crisis.
Represented a multinational oil and gas corporation in cases with damages claims related to global climate change.
Represented a hedge fund and its owner in criminal and regulatory proceedings and litigations connected to claims of insider trading.
Advised an Ivy League university on issues related to Title IX of the Education Amendments of 1972 and represented the school in cases involving former students.
Counseled a luxury retailer on matters related to its dispute with an international distributor.