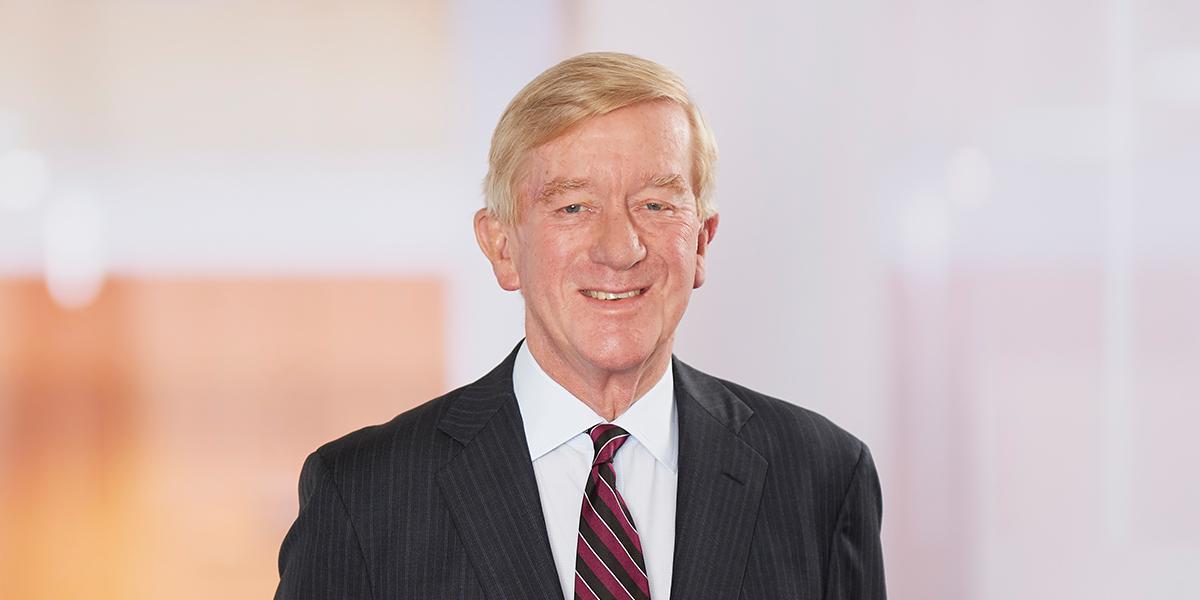 After taking a leave of absence from Mintz to focus on his presidential campaign, former Massachusetts Governor Bill Weld has returned to the firm. He returns to his role as a Member, and Principal with the firm's government relations subsidiary, ML Strategies.
Bill specializes in dealing with government at all levels, other C-suite issues including competition, and white collar investigations and litigation. In addition, Bill participates on the firm's ESG Practice Group, which leverages his experience advising both public and private corporate boards on social, environmental, and governance issues. 
Bill has a very distinguished career in government and business. In 2016, he received four and a half million votes as the Vice-Presidential nominee of the Libertarian Party. During the 1990s, he served two terms as Governor of Massachusetts, being elected in 1990 and re-elected in 1994, and was credited with improving the business climate in Massachusetts by reducing taxes and state regulations on business. 
He served as national co-chair of the Privatization Council and led business and trade missions to many countries in Asia, Europe, Latin America and Africa.
Prior to his election as Governor, Mr. Weld was a federal prosecutor for seven years, serving as the Assistant U.S. Attorney General in charge of the Criminal Division of the Justice Department in Washington, D.C. and the U.S. Attorney for Massachusetts during the Reagan administration. He was also a commercial litigator in Boston and Washington.
Mr. Weld is an active member of the Council on Foreign Relations, served for five years as a member of the U.S. Holocaust Memorial Council, and is an associate member of the InterAction Council, an elected group of former heads of state from throughout the world, which convenes to consider and report on global issues.