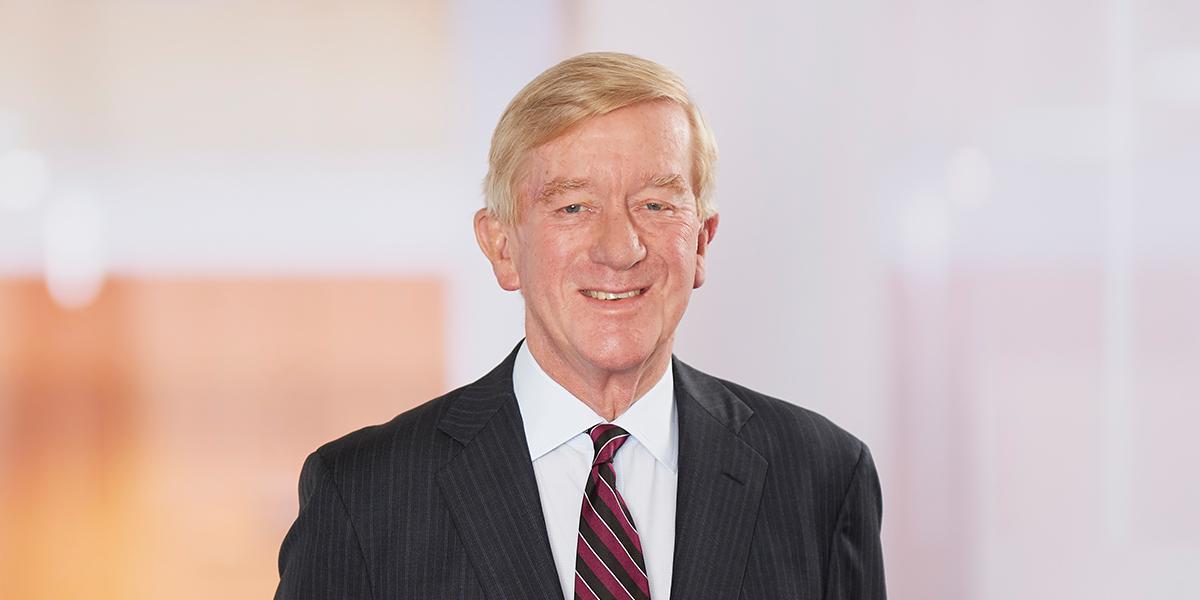 After taking a leave of absence from Mintz to focus on his presidential campaign, former Massachusetts Governor Bill Weld has returned to the firm. He returns to his role as a Member, and Principal with the firm's government relations subsidiary, ML Strategies.
Bill specializes in dealing with government at all levels, other C-suite issues including competition, and white collar investigations and litigation.
Bill has a very distinguished career in government and business. In 2016, he received four and a half million votes as the Vice-Presidential nominee of the Libertarian Party. During the 1990s, he served two terms as Governor of Massachusetts, being elected in 1990 and re-elected in 1994, and was credited with improving the business climate in Massachusetts by reducing taxes and state regulations on business. 
He served as national co-chair of the Privatization Council and led business and trade missions to many countries in Asia, Europe, Latin America and Africa.
Prior to his election as Governor, Mr. Weld was a federal prosecutor for seven years, serving as the Assistant U.S. Attorney General in charge of the Criminal Division of the Justice Department in Washington, D.C. and the U.S. Attorney for Massachusetts during the Reagan administration. He was also a commercial litigator in Boston and Washington.
Mr. Weld is an active member of the Council on Foreign Relations, served for five years as a member of the U.S. Holocaust Memorial Council, and is an associate member of the InterAction Council, an elected group of former heads of state from throughout the world, which convenes to consider and report on global issues.
Education
Harvard Law School (JD, cum laude)
Harvard College (BA, summa cum laude)
Oxford University (DegreeEP, with distinction)
Languages
- French
- German
- Latin
- Spanish
Viewpoints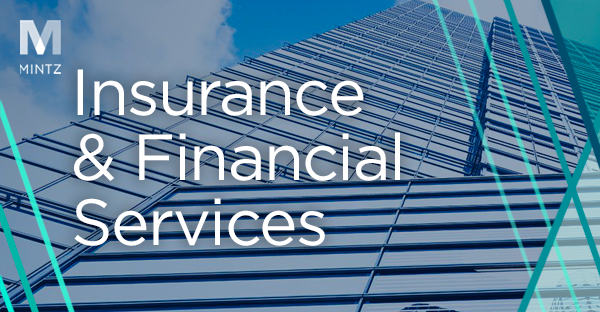 April 5, 2021
|

Blog

|

By Steve Ganis, William F. Weld, Taylor Shepherd
Today the Financial Crimes Enforcement Network of the U.S. Department of the Treasury ("FinCEN") published in the Federal Register a notice framing and seeking comment on key questions about how it will implement the new law requiring domestic and foreign legal entities to report their beneficial ownership to the U.S. government.
Read more
March 18, 2021
|

Blog

|

By Frank C. Guinta, Anthony DeMaio
Since the Democrats reclaimed control of the House of Representatives in 2018, barrels of ink have been spilled on the topic of "congressionally-directed spending". Better known as earmarks, this funding mechanism allows Members of Congress to send money directly to projects identified in their districts, largely bypassing the federal bureaucracy and its protracted grant application process. For more than a decade, the Congress has banned the practice of including congressionally-directed funding in spending bills. Now, Democrats in control of both chambers and the White House are poised to bring earmarks back. On March 17th, House Republicans voted to reverse the GOP Conference's ten year-old ban on congressionally directed spending, paving the way for Members from both parties to make requests in upcoming spending and infrastructure bills.
Read more
Events
Panelist
ML Strategies Webinar
View the Discussion Recording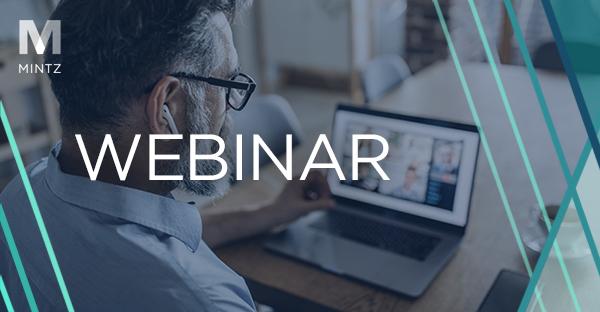 Speaker
Environmental Business Council of New England, Inc.
Mariott Newton, Newtam, MA