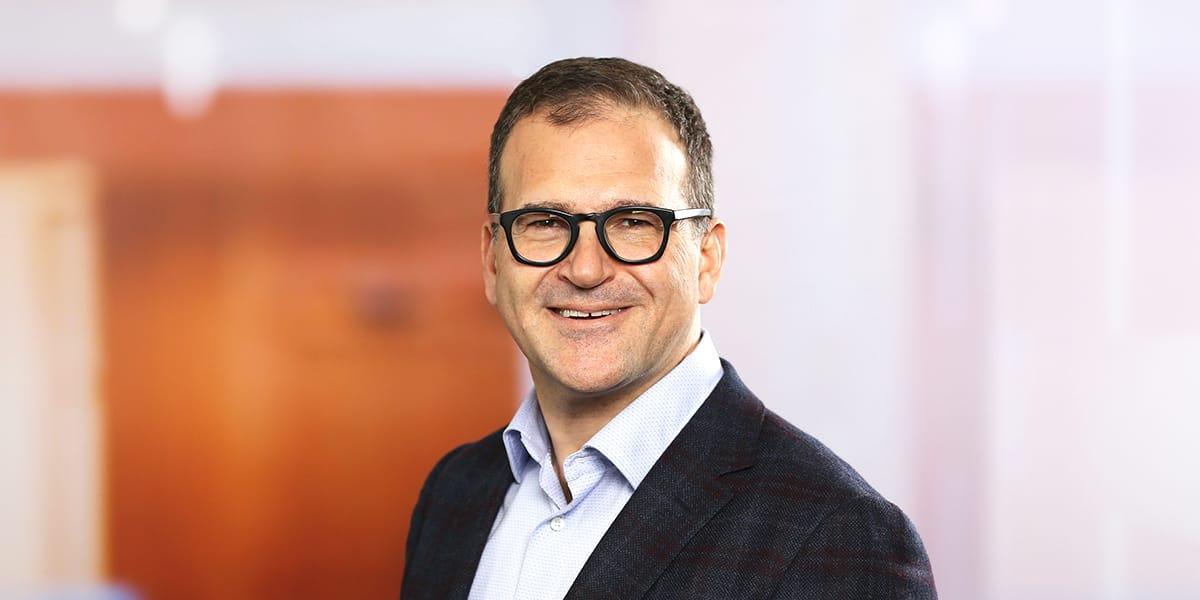 Sahir Surmeli
Member / Co-chair, Energy & Sustainability Practice
+1.617.348.3013
Sa is a highly skilled and versatile business counselor who advises companies, boards, entrepreneurs, investment banks, and venture and private equity investors, as they build and grow companies. He handles public offerings, SPAC transactions, 144A and private financings, acquisitions, joint ventures, and strategic partnerships. Sa guides public and private companies and investors, primarily in the energy and sustainability, technology, materials science, hospitality, retail, and life sciences industries. Known as a problem-solver, Sa executes transactions with creative structures to address new opportunities in finance and development of new markets by clients in partnership with global corporations. He also helps entrepreneurs secure financing, commercial agreements, and partnerships.
Sa represents emerging growth and established energy technology, information technology, life sciences, and retail companies; investors and investment banks in public offerings; SPAC transactions; 144A offerings and other private financings; mergers & acquisitions; joint ventures; and strategic partnerships. Sa is listed among the Top 100 Cleantech & Renewables Lawyers by Euromoney's LMG Cleantech & Renewable Energy. He was also named a Massachusetts Super Lawyer in 2014, 2015, 2016, and 2017.
Sa is a senior member of the firm's Securities Practice Group and Technology Practice Group and serves as Co-chair of the firm's Energy & Sustainability Practice. The firm's Energy & Sustainability Practice has completed more than 500 transactions across energy sectors totaling over $10 billion since 2006. Serving more than 250 clients, spanning the ecosystem from emerging companies to large corporations, venture capital and private equity funds, investment banks, project developers, and family offices, the firm is recognized nationally as a leading law firm in the space.
Sa has worked on a wide variety of capital-raising projects, including equity, debt, syndicated loan, strategic investment, and structured finance offerings, with aggregate proceeds of more than $10.6 billion. He has extensive experience in corporate finance and securities law as well as mergers and acquisitions. Sa represents issuers, underwriters, initial purchasers, and placement agents in public and private equity offerings, debt offerings (particularly high-yield, but also investment grade), bank financings, leveraged buyouts, securitizations, and related transactions as well as private equity funds in leveraged buyouts. He is also a key contributor to MintzEdge, an online resource for entrepreneurs that includes useful tools and information for starting and growing a company.
Sa has an MBA in corporate finance and focuses on adding value in complex financing structures and helping younger companies navigate the challenges of the public and private markets. He handles projects in a broad range of sectors, including energy and clean technology, information technology, telecommunications, materials technology, biotech, aerospace, semiconductor, retail, and hospitality. He also has extensive international experience — he previously practiced in New York, Tokyo, and Hong Kong and now works from the Boston office of Mintz. He has represented clients in the United States, Australia, Canada, China, France, Germany, Japan, Korea, the Netherlands, Turkey, the United Kingdom, and elsewhere.
Education
University of Chicago (MBA)
University of Chicago (JD)
The Johns Hopkins University (BA)
Experience
Represented XL Fleet (NYSE: XL), a leader in vehicle electrification solutions for commercial and municipal fleets, in its completed merger with SPAC Pivotal Investment Corporation II, a special purpose acquisition company. XL Fleet's market capitalization as of the close of trading on the NYSE on the date of closing was over $2 billion.  The deal delivered $380 million of gross proceeds, including a $150 million PIPE investment and an additional $230 million of proceeds from the Pivotal trust.
Advised underwriters of $207 million SPAC IPO (initial public offering) of Environmental Impact Acquisition Corp., a special purpose acquisition company sponsored by an affiliate of Canaccord Genuity.
Represented Aspen Aerogels, a developer of energy infrastructure and electric vehicle battery technologies, in connection with an at-the-market (ATM) offering of up to approximately $35 million
Represented C&S Wholesale Grocers in its $400 million senior notes offering under Rule 144A.
Represented NYSE-listed Aspen Aerogels, a developer of energy infrastructure and electric vehicle battery technologies,  in connection with an underwritten offering.   
Represented electronic manufacturing services business in sale to private equity firm.
Represented InfraRed Capital Partners in establishing energy storage company, Hectate Grid, a joint venture with Hectate Energy.
Represented NYSE-listed Aspen Aerogels in its strategic partnership with BASF.
Represented Spring Lane Capital in its investment in Aries Clean Energy.
Represented Edenred North America, a subsidiary of Euronext-listed Edenred SA, in establishing NutriSavings joint venture.
Represented Nasdaq-Listed The ONE Group Hospitality in its proposed acquisitions to purchase additional restaurant brands.
Represented NBD Nanotechnologies in joint development agreements and Series A and Series B financings.
Represented industrial wastewater treatment and desalination provider Gradiant Corporation in establishing a standalone oilfield services company with Turnbridge Capital.
Represented WAVE Equity Partners in its investments in American Aerogel, Lionano, Heatworks, Intellihot, CHASM and Living Greens Farm.
Represented SSC Venture Partners in forming its first fund.
Represented GreatPoint Energy in its $1.25 billion financing and joint venture with China-based Wanxiang Holdings; selected as Greentech Media's Deal of the Year.
Represented Aspen Aerogels in its $82.5 million IPO on the NYSE.
Represented EnerNOC, Inc. in its IPO and follow-on offerings ($97 million, $108 million, and $97 million, respectively)
Represented the underwriters in the IPO of Ameresco on the NYSE.
Served as counsel to Canaccord Genuity and Barclays in follow-on public offering of BioAmber.
Represented Nasdaq-listed The ONE Group Hospitality in rights offering, registered direct offering, and debt financings.
Represented significant minority holder in global retail business.
Advised ACE Surgical Supply in its strategic arrangements with NYSE-listed Henry Schein.
Represented underwriters in the IPO of Dicerna Pharmaceuticals.
Served as counsel to Canaccord Genuity in $32.5 and $37.4 million follow-on public offerings for Rubicon Technology.
Represented e-commerce platform Blueport Commerce in financing and partnership matters.
Represented Canaccord in Televent GIT, S.A. follow-on public offerings ($66 million and $115 million, respectively).
Represented data analytics company Resilient Ops in its Seed Financing.
Represented ChyronHego in its acquisition of Dutch broadcast software solutions provider VidiGo.
Represented FalconAI in its formation and Seed Financing.
Represented underwriters in 144A offering by a casino company.
Represented C&S Wholesale Grocers in its 144A offering of $400 million senior secured notes.
Represented underwriters in private placements by US national retail chain.
Recognition & Awards
The Social Shake-Up: Movers and Shakers Award (2018)
JD Supra: Top Author, Readers' Choice Awards – Defense & Space (2017), Construction (2017), and Energy (2017, 2019), M&A (2022)
Euromoney's LMG Cleantech & Renewable Energy: Top 100 Lawyers in CleanTech
Euromoney's LMG Cleantech & Renewable Energy: Top 10 Clean Technology and Renewables Law Firm
Watershed Capital Group: #2 US Clean Technology law firm
Wunder Capital: 100 People Shaping Cleantech on Twitter (2015)
Included on the Massachusetts Super Lawyers list: Securities & Corporate Finance; Energy & Resources (2014 – 2020)
Greater Boston Chamber of Commerce: Boston's Future Leaders (2008)
Involvement
Member, Innovation Task Force of the Northeast Clean Energy Council
Member, MIT Energy Club
Judge, Cleantech Open Northeast Regional Finals (2012, 2013, 2014, 2015, 2016)
Judge and Mentor Committee member, Ignite Clean Energy: MIT Enterprise Forum Business Plan Competition (2007, 2008, 2009)