Home Depot Moves to Dismiss Bank Data Breach Claims on Standing and Ripeness Grounds
In its recently-filed motion to dismiss claims of card-issuing banks arising from the September 2014 theft of payment card data from Home Depot point of sale terminals, Home Depot employs an approach typically used to respond to consumer claims.  In payment card data breach cases, defendants typically argue that consumers lack standing to sue because card issuers hold consumers harmless for any fraudulent charges on their credit or debit cards.  Such standing arguments are not ordinarily advanced against the claims of the card-issuing banks that end up paying those bogus charges.  Home Depot, however, argues that the card issuer plaintiffs do not allege sufficient injury to have standing to bring suit in federal court.  In particular, Home Depot maintains that the card issuers' consolidated complaint, despite listing 68 separate named plaintiffs, does not contain any specific allegations that identify with particularity what losses, if any, those plaintiffs suffered. Only two of the complainants 285 paragraphs allege the harms suffered by card issuers, but both do so without identifying which particular harms alleged had been sustained by any named plaintiffs.  Home Depot argues that the failure to plead the existence of concrete injuries suffered by named plaintiffs is fatal to the card issuers' complaint.
In addition, Home Depot asserts that alleged losses incurred to avoid potential future harms – such as the cost of issuing new cards – are not cognizable injuries under the Supreme Court's ruling in Clapper v. Amnesty International USA, 133 S. Ct. 1138 (2013).  Clapper held that, to be sufficient to confer Article III standing, losses must be "fairly traceable" to a defendant's purported wrongdoing.  Losses willingly incurred to protect against a possibility of future harm do not suffice.  See id. at 1152-53.  Quoting Clapper, 133 S. Ct. 151, Home Depot contends that the card issuers "cannot manufacture standing merely by inflicting harm on themselves based on their fears of hypothetical future harm that is not certainly impending."   Thus, without conceding that other types of losses might confer standing, Home Depot argues that losses directed toward future harms, even if alleged with particularity, would be insufficient as a matter of law to confer Article III standing on the card issuer banks.
A second significant ground on which Home Depot seeks dismissal of the card issuers' claims is lack of ripeness. This argument is premised on the complex and detailed rules governing the interrelationship between card issuing banks, banks that accept charges made on cards and the card brands that issue the cards.  Each of the card brands establishes a process for resolving claims relating to fraudulent charges made on their cards.  In its brief, Home Depot collectively refers to the ongoing adjudication of data breach claims under those roles as the "Card Brand Recovery Process."  According to Home Depot, the Card Brand Recovery Process is ongoing and could substantially resolve card issuers' claims.  At a minimum, Home Depot contends that card issuers would not be entitled to seek recovery in the consolidated federal court lawsuit that is duplicative of amounts awarded through the Card Brand Recovery Process.  Accordingly, Home Depot argues that the card issuers' claims will not be ripe until the Card Brand Recovery Process has been completed and the extent of their injuries, if any, are then known.
The card brand claim adjudication process has already played a significant role in connection with card issuers' claims in the consolidated data breach class action against Target.  In that case, Target attempted to obtain a global resolution of the claims of MasterCard-issuing banks through a settlement negotiated with MasterCard under its dispute resolution rubric.  The proposed settlement was conditioned on approval by issuers of at least 90% of the eligible accounts and failed due to lack of support by issuing banks.  Target's lack of success in using the card brand dispute resolution process to dispose of card issuer claims casts some doubt on whether Home Depot's ripeness argument, even if accepted, would facilitate a final resolution of claims outside of federal court.  Allowing the Card Brand Recovery Process to continue, however, could reduce the number of outstanding claims and yield more manageable proceedings in federal court.
Author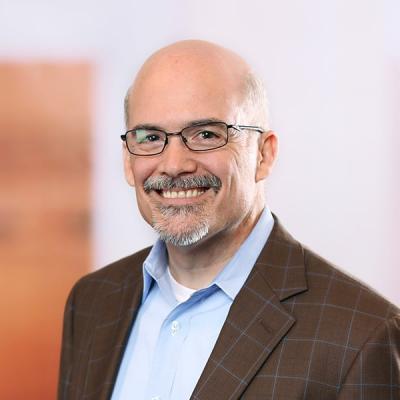 Member / Co-chair, Class Action Practice
Kevin is a member of the firm's Health Care Enforcement Defense Group and has significant experience representing health care–related entities in a variety of litigation matters, including contract, regulatory, False Claims Act and class action lawsuits. Kevin's health care industry clients have included pharmacies, PBMs, hospitals, clinical laboratories, diagnostic imaging providers, pharmaceutical companies and managed care organizations.