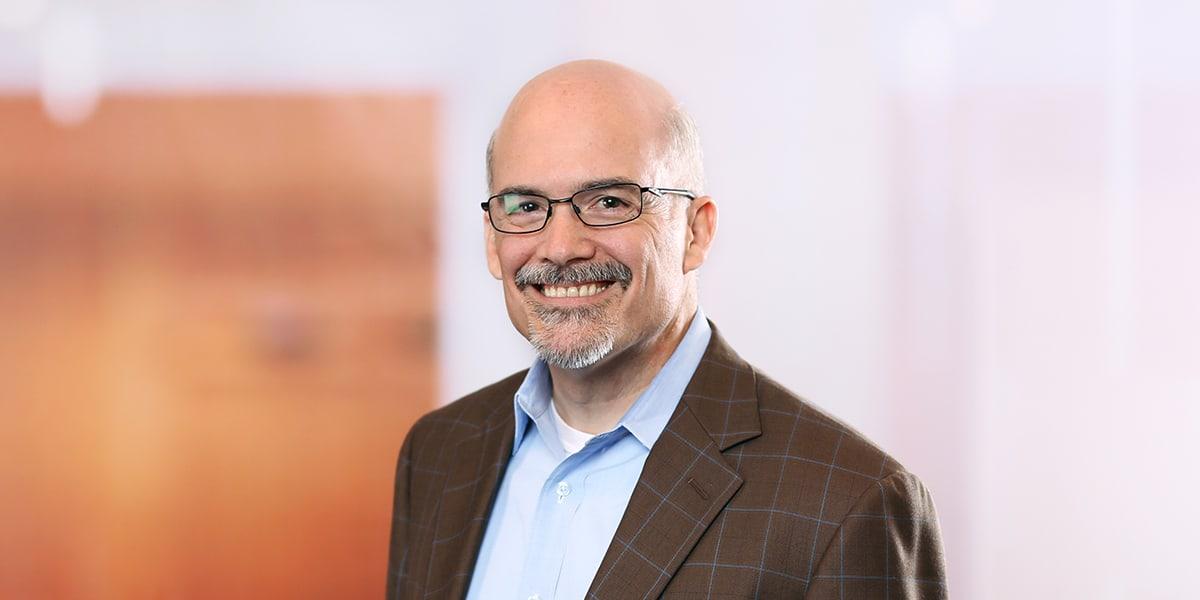 Kevin M. McGinty
Member / Co-chair, Class Action Practice
+1.617.348.1688
Kevin is an accomplished class action litigator with deep experience defending clients facing all types of class claims. He ably represents clients in consumer, contract, antitrust, unfair trade practice, tort, and employment class actions. Companies in diverse industries — including financial services, manufacturing, insurance, and retail — seek his assistance on complex litigation. A particular focus of his practice is representing health care-related companies in connection with False Claims Act cases, commercial disputes, privacy claims, and class actions.
Kevin concentrates in complex corporate, health care and class action litigation. He co-chairs the firm's Class Action Working Group and has extensive experience defending consumer, privacy, antitrust, unfair trade practice, contract, mass tort, and employment class actions.
Kevin is also a member of the firm's Health Care Enforcement Defense Group and has significant experience representing health care–related entities in a variety of litigation matters, including contract, regulatory, False Claims Act and class action lawsuits. Kevin's health care industry clients have included pharmacies, PBMs, hospitals, clinical laboratories, diagnostic imaging providers, pharmaceutical companies and managed care organizations.
Kevin has also handled numerous commercial and class action disputes for non-health care clients, including insurers (life, auto, and casualty companies), retailers, manufacturers, private equity firms, banks and accounting firms. He has represented retailers and pharmacies in a number of privacy-related matters. He has also represented corporations, professionals, and individuals in business acquisition disputes.
Kevin's trial experience includes civil bench trials and jury trials in federal and state courts, as well as arbitrations before American Arbitration Association panels. He has appeared in state and federal courts in Alabama, California, Connecticut, Delaware, Florida, Massachusetts, Minnesota, New Hampshire, New Jersey, New York and Rhode Island.
Kevin has spoken on national panels concerning class action and privacy litigation and has written on class actions, privacy litigation and unfair trade practice litigation. Kevin is the primary author of Mintz's Health Care Qui Tam Update newsletter and developed the firm's health care qui tam database. He co-authors the Class Action Law chapter for Developments in Business and Corporate Litigation, an annual publication of the Business Law Section of the American Bar Association.
Education
Boston College (JD)
Harvard College (AB, Government)
Experience
Represented national manufacturing trade associations in connection with submission of amicus briefs concerning class certification appeals pending before the U.S. Supreme Court and multiple federal circuit courts of appeals.
Defended pharmacy chain in class action alleging that mailings of refill reminders to customers violated the customers' privacy rights. Successfully opposed attempt to certify a national plaintiff class, then subsequently decertified the Massachusetts class based on failure of counsel and named plaintiff to prosecute the case, then obtained dismissal of claims after an unsuccessful attempt to substitute a new named plaintiff.
Represent large medical supply company in connection with a whistleblower action alleging that the resolution of certain rebate disputes with a managed care company resulted in illegal kickbacks and violation of the federal False Claims Act.
Defended large national life insurance company against claims for indemnification arising from the sale of a subsidiary.
Defended retail pharmacy chain and affiliated pharmacy benefit manager against lawsuit seeking injunction against implementation of a state employee benefit plan in Connecticut. After a three day trial, obtained ruling denying the requested injunction.
Devised strategy to challenge statute enacted to impose an excise on prescriptions dispensed by Massachusetts retail pharmacies and then represented a coalition of pharmacies in a successful challenge to the statute.
Represent an owner and operator of residential rental properties in a class action alleging a failure to properly repair, preserve and maintain units located in a subsidized housing project.
Defended pharmacy benefit management company against claims that the structuring of a pharmacy network in Massachusetts violated state law and the federal Sherman Act. Defeated class certification as to the majority of the putative class claims and tried case on damages as to remaining claims, obtaining a favorable settlement after trial had commenced and cast doubt on plaintiffs' likelihood of obtaining a substantial judgment.
Defended pharmaceutical company against class action alleging that invitations to educational seminar violated the TCPA.
Defended a class action brought on behalf of all students at a school for developmentally disabled boys seeking damages for alleged acts of physical and emotional abuse committed by staff at the school. Obtained dismissal of the claims asserted on behalf of the putative class based on the inability to prove the class claims through evidence common to the class as a whole.
Represented national accounting firm in trial on claims of professional malpractice; obtained judgment as a matter of law after close of plaintiff's case.
Represented large regional health system in connection with an action seeking entry of a consent judgment to resolve state and federal antitrust claims and permit acquisitions of two community hospital systems.
Represented a consumer product wholesaler in connection with a class action alleging that communications faxed to retailers violated the TCPA.
Defended large national laboratory testing company against claims that its agreements with large managed care companies resulted in purported illegal kickbacks, giving rise to violations of the False Claims Act. Identified the grounds on which the defendant obtained dismissal, establishing a precedent that was affirmed in the federal Court of Appeals for the Second Circuit.
Defended a construction industry labor union against claims that enforcement of subcontracting requirements in its collective bargaining agreements violated Sections 1 and 2 of the Sherman Act.
Defending automobile dealership group against class action alleging that compensation of inside sales employees violated state wage, overtime, and Sunday pay requirements.
Obtained dismissal of class action claims against property and casualty insurer seeking to reopen settlements of asbestos claims based on purported failure to disclose information known to the insurer about the hazards of asbestos.
Represented a diagnostic testing company in a whistleblower lawsuit alleging that its pricing for contracts constituted illegal kickbacks in violation of the federal Anti-Kickback Statue and False Claims Act. We obtained dismissal because the whistleblower, a former in-house counsel of our client, improperly disclosed and relied on client confidences to assert his claims. Judgment was affirmed on appeal.
Represented pharmacy benefit management companies in class actions brought on behalf of network pharmacies alleging failure to implement timely increases in reimbursements paid for brand drugs due to the pharmacies. Both cases settled advantageously after argument on motions to decertify the plaintiff classes in each case.
Defended national retailer against class action alleging violation of statute prohibiting collection of zip codes in connection with credit card transactions.
Obtained voluntary dismissal of class action brought against a community bank alleging fraudulent and deceptive marketing practices in connection with the marketing of interest-bearing checking accounts.
Represent national oil change service franchise operator in class action alleging that that the defendants misrepresented oil change intervals recommended for customers' cars.
Represented retail pharmacy chain in class action alleging that purchases of local pharmacies violated patients' privacy rights by causing involuntary transfer of the purchased pharmacy prescription records to the purchasing pharmacy. Obtained dismissal of multiple counts of the complaint on motions to dismiss and for summary judgment. Successfully decertified the plaintiff class, then prevailed at trial on the named plaintiff's individual claims.
Obtained dismissal of a "junk fax" class action brought under the Telephone Consumer Protection Act (TCPA) in connection with informational faxes sent to a benefit administrator's network of providers.
Defended large private equity firms in a class action alleging that defendants engaged in bid rigging and market allocation in connection with large-cap leveraged buyout transactions.
Represented large real estate investment company in its capacity as secured lender to bankrupt owner of a premier Class A office tower in Downtown Boston. Developed model for valuing note and conducted direct and cross examination of valuation experts at trial of adversary proceeding on the value of the note.
Defending a home security company against a class action alleging violations of state wage, overtime, and Sunday pay requirements as to its call center staff.
Recognition & Awards
Massachusetts Super Lawyers: Class Action (2004 – 2020)
Martindale-Hubbell AV Preeminent