Analyzing Health Care False Claims Act Cases
Mintz's Health Care Enforcement Defense practice group is proud to present EnforceMintz, a regular newsletter analyzing current events, highlighting trends, and predicting future developments related to health care fraud enforcement. Similar to our annual year in review and outlook report published in recent years, EnforceMintz will report on qui tam cases brought under the False Claims Act (FCA), other government enforcement actions, and significant regulatory developments, but we will now publish updates throughout the year.
We started off 2023 by attending the American Conference Institute's 10th Annual Advanced Forum on False Claims and Qui Tam Enforcement, where we had the opportunity to hear about the enforcement priorities of the Department of Justice (DOJ) straight from Michael Granston, Deputy Assistant Attorney General, Civil Division. Granston highlighted DOJ's continued interest in enforcement related to Medicare Advantage Organizations as well as alleged fraud by recipients of COVID-19 pandemic relief funds. He also assured attendees that DOJ's cyber-fraud initiative is very active and that the agency is currently investigating a number of cyber-fraud and FCA allegations out of the public view. As you will see, all of these topics — and more — are explored in this newsletter.
Granston also provided some interesting statistics during his discussion of DOJ's statutory authority to dismiss qui tam cases. He reported that, over the last five years, relators have filed over 3,000 FCA cases, and during that same time period, DOJ has sought to dismiss a mere 58 cases. While a closely watched case regarding the standards that govern DOJ's exercise of its dismissal authority is currently before the Supreme Court, in practice, the statistics offered by Granston show that DOJ rarely uses its dismissal authority. That approach seems likely to persist as Granston noted that DOJ will continue to exercise its dismissal authority "sparingly and transparently."
The next edition of EnforceMintz analyzes trends in FCA cases using data compiled by Mintz in its Qui Tam Database and DOJ's annual report of FCA enforcement activity, which was just released earlier this week.
We also look forward to hosting a webinar entitled "Health Care Enforcement Year in Review & 2023 Outlook."
We hope you find the current issue of EnforceMintz useful and informative. We welcome your feedback and questions.
— Brian Dunphy & Karen Lovitch
Co-Chairs, Health Care Enforcement Defense Practice
Articles
Quick Hits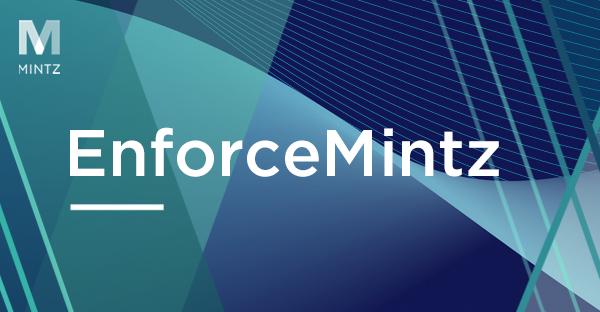 February 27, 2023
|

Article
Authors
Chair, Health Law Practice & Co-Chair, Health Care Enforcement Defense Practice
Karen advises industry clients on regulatory, transactional, operational, and enforcement matters. She has deep experience handling FCA investigations and qui tam litigation for laboratories and diagnostics companies.
Member / Co-Chair, Health Care Enforcement Defense Practice
Brian P. Dunphy is a member of the Health Care Enforcement & Investigations Group at Mintz. He defends clients facing government investigations and whistleblower complaints regarding alleged violations of the federal False Claims Act. Brian also handles commercial health care litigation.
Grady R. Campion is a Mintz attorney who focuses his practice on complex commercial litigation and white collar matters. He represents clients in a variety of industries, including financial services.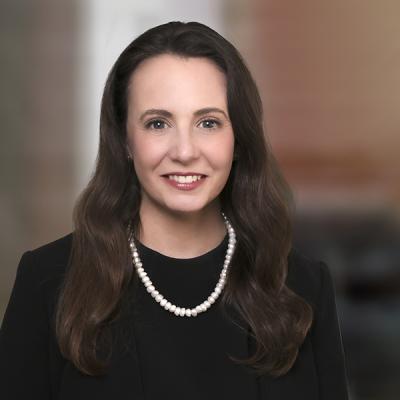 Kathryn F. Edgerton is a Member at Mintz and a Certified Information Privacy Professional (CIPP-US) who advises hospitals and other health-related organizations on a broad range of transactional, regulatory, and strategic issues. Her clients include physician organizations, long-term and behavioral health providers, telemedicine providers, home health providers, and medical spas.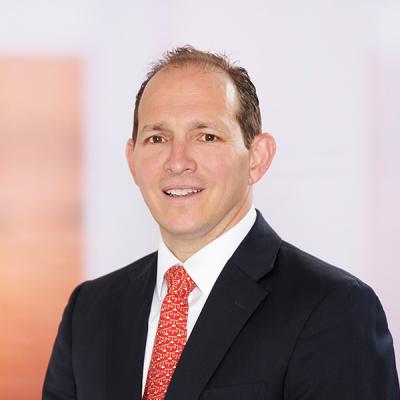 Cory S. Flashner is a Mintz Member and former federal and state prosecutor whose white collar defense practice includes advising clients on securities and anti-money laundering laws and regulations.
Samantha advises clients on regulatory and enforcement matters. She has deep experience handling violations of the federal ant-kickback statute and FCA investigations for clinical laboratories and hospitals.
Member / Co-chair, Class Action Practice
Kevin is a member of the firm's Health Care Enforcement Defense Group and has significant experience representing health care–related entities in a variety of litigation matters, including contract, regulatory, False Claims Act and class action lawsuits. Kevin's health care industry clients have included pharmacies, PBMs, hospitals, clinical laboratories, diagnostic imaging providers, pharmaceutical companies and managed care organizations.