Samantha's practice focuses on a wide array of federal, state, and administrative health care enforcement defense matters. She defends health care companies and providers in investigations conducted by the US Department of Justice and/or its US Attorneys' Offices, which are often initiated by qui tam complaints filed under the federal False Claims Act.  Samantha also represents clients in investigations and audits conducted by federal and state enforcement and administrative agencies, including state Offices of the Attorney General.  She also structures and executes internal investigations stemming from government inquiries, as well as potential compliance issues identified by clients. 
In addition, Samantha advises clients regarding compliance with the federal Anti-Kickback Statute, the Eliminating Kickbacks in Recovery Act, the Stark Law, and the False Claims Act, among other state and federal statutes and regulations. Samantha also has experience preparing self-disclosures and other reports relating to such enforcement matters, as well as developing internal compliance programs.
In addition to enforcement defense matters, Samantha handles licensure, reimbursement, and regulatory matters for a variety of health care clients.
Samantha is actively involved in pro bono matters at Mintz and previously served on the firm's Pro Bono Committee. She manages the firm's participation in the Lawyers Clearinghouse Legal Clinic for the Homeless, through which Mintz attorneys provide legal representation to residents of Boston-area homeless shelters. She also represents a wide variety of clients seeking pro bono services.  
Before joining Mintz, Samantha completed a fellowship as a Special Assistant District Attorney for the Suffolk County District Attorney's Office.
Education
Boston University School of Law (JD)
College of the Holy Cross (BA)
Experience
Represented a diagnostics company in a national criminal and civil investigation involving multiple US Attorneys' Offices and state Attorneys' General Offices. The investigation involved alleged kickback issues and billing violations with respect to the Medicare, Medicaid, and TRICARE programs, among other federal health care programs.
Represented specialty laboratories in False Claims Act investigations in connection with the payment of processing and handling fees for specimen collection.
Represented a large physician practice in several investigations, including alleged violations of the Anti-Kickback Statute and False Claims Act violations stemming from medically unnecessary procedures.
Conducted internal investigations of several health care providers and prepared self-disclosures to the U.S. Department of Health and Human Services, Office of Inspector General (OIG) and Centers for Medicare & Medicaid Services (CMS).
Represented several clinical laboratories in administrative proceedings, opposing loss of CLIA certification and the imposition of the two-year owner/operator ban.
Successfully opposed the OIG's proposed exclusion of a physician from participation in federal health care programs.
Recognition & Awards
Included on the Massachusetts Super Lawyers Rising Star: Health Care list (2017-2019)
Phi Beta Kappa
Involvement
Member, American Health Lawyers Association
Recent Insights
News & Press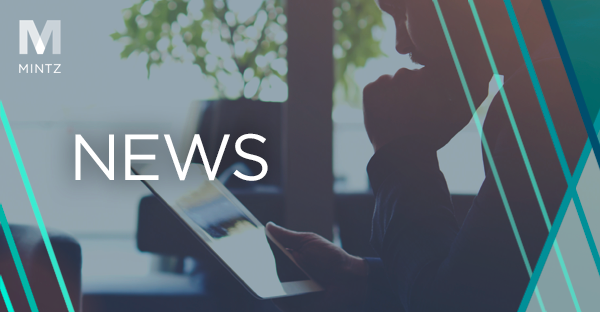 Mintz Member and Chair of the firm's Health Law and Health Care Enforcement Defense Practices Karen Lovitch, Member Laurence Freedman, Of Counsel Samantha Kingsbury, and Associates Grady Campion and Caitlin Hill co-authored the Global Overview and corresponding United States chapter of the seventh edition of Lexology's Healthcare Enforcement & Litigation 2022. Together these pieces outlined federal enforcement priorities in 2020, including matters involving opioids, COVID-19-related fraud, Medicare, and more, and look ahead to how health care enforcement is expected to evolve in the coming year.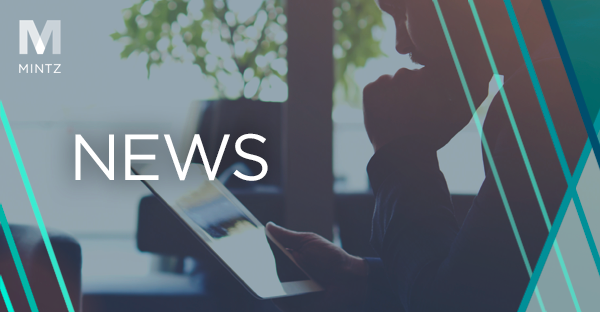 Given the many substantive and strategic lessons to be learned from FCA investigations and litigations, bankruptcy counsel advising the various constituents impacted by an FCA case should be mindful of these potential lessons, as they may raise issues relevant to the bankruptcy estate, says Health Law attorney Samantha Kingsbury in this article.
Events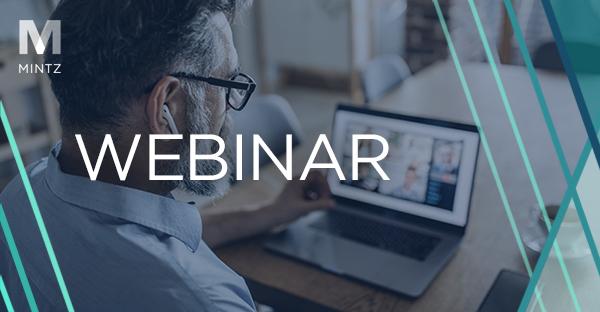 In our annual webinar, Mintz's Health Care Enforcement Defense team will review the key health care fraud enforcement developments and trends from 2021, assess their likely impact in 2022, and provide recommendations to avoid government scrutiny.
Events
Speaker