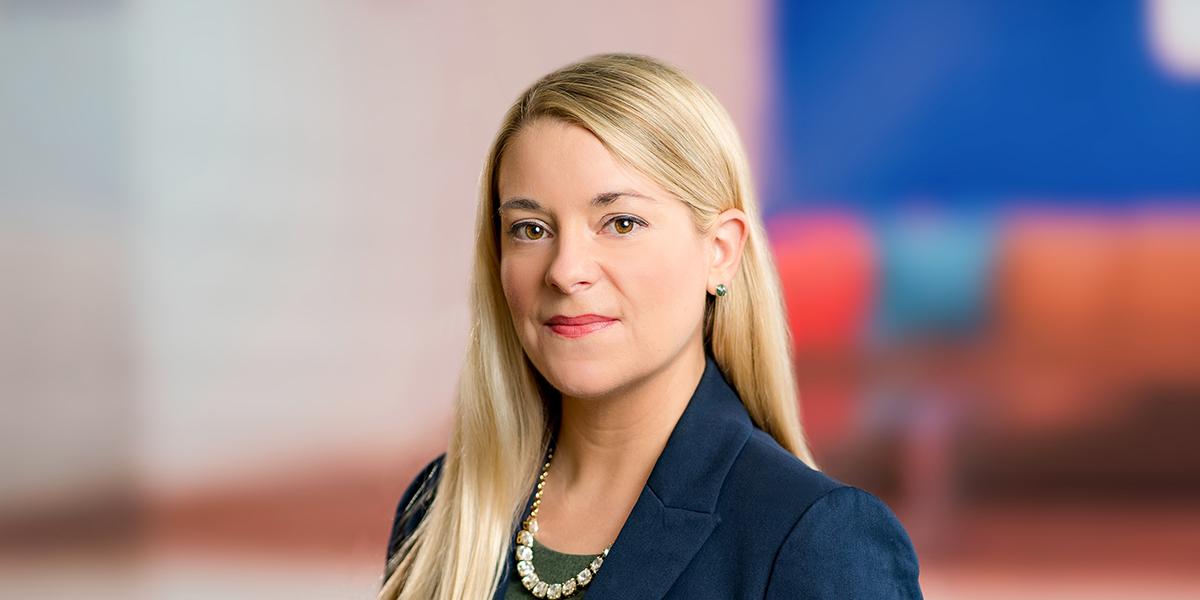 Rachel focuses her practice on health care industry transactions.  
Prior to joining Mintz, Rachel was a health care associate in the Washington, DC office of an Am Law 200 law firm, where she represented long-term care clients in complex multistate transactions; helped health systems structure financial arrangements with referral sources; advised pharmaceutical manufacturers and pharmacy benefit managers on state laws affecting drug pricing transparency; and counseled clients on compliance with the Anti-Kickback Statute, Stark Law, False Claims Act, Medicare billing and reimbursement regulations, beneficiary inducement prohibitions, civil monetary penalties, and the Health Insurance Portability and Accountability Act (HIPAA). Rachel also represented providers under investigation by the Department of Justice (DOJ), assisted providers with designing and implementing effective compliance programs, and provided representation in significant reimbursement and coverage disputes.
 
Earlier Rachel was a compliance attorney with Sentara Healthcare, a health care system with 12 acute care hospitals and more than 300 sites of care in Virginia and North Carolina. Focusing on the physician contracting process, Rachel developed strategic solutions to operational problems and provided legal support for compliance issues across the system.
Rachel also worked as a legal fellow at Bon Secours Richmond Health System, where she focused on risk management and regulatory compliance. 
An active member of the American Bar Association's Health Law Section, Rachel assisted in drafting several revisions to the group's reference guide, Health Care Fraud and Abuse: Practical Perspectives, and organized and moderated a panel of senior government attorneys for an ABA networking event. She is frequently invited to speak on health care compliance and other health law matters.  
 
Education
William and Mary Law School (JD)
University of Tennessee (BA)
Involvement
Member, Health Law Section, American Bar Association (2016-present)
Vice Chair, Health Law Committee of the Young Lawyers Division, American Bar Association (2017-2018)
Member, Health Care Compliance Association (2014-present)
Member, American Health Lawyers Association (2011-2015)
Viewpoints
August 12, 2019
|

Blog

|

By Brian Dunphy, Rachel Yount
On July 30, 2019, the Centers for Medicare & Medicaid Services (CMS) announced more proposed changes to the Open Payments Program, otherwise known as the Sunshine Act. The proposed changes include new requirements that are expected to impose burdens on pharmaceutical and medical device manufacturers.
On January 18, 2019, CMS announced the Part D Payment Modernization Model, aimed at incentivizing Part D sponsors to reduce catastrophic phase federal reinsurance subsidy spending.  The model, which will begin January 2020, is a voluntary, five-year model open to eligible standalone Prescription Drug Plans (PDPs) and Medicare Advantage-Prescription Drug Plans (MA-PDs) that are approved to participate. 
On January 24, 2019, CMS published its annual Notice of Benefit and Payment Parameters for 2020 ("Proposed 2020 Payment Notice") proposing parameters applicable to qualified health plans (QHPs) on the Exchanges for plan years beginning January 1, 2020.  Among several other proposals, CMS is proposing that issuers be permitted to exclude drug manufacturer coupons for prescription brand drugs that have a generic equivalent from counting toward patients' annual limit on cost-sharing.