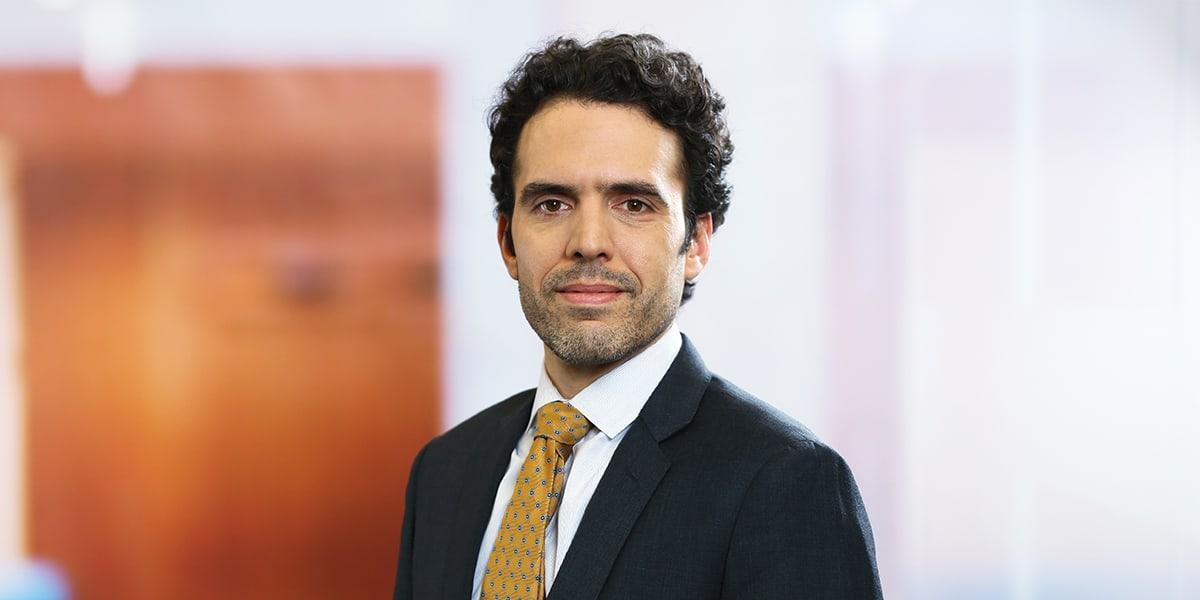 Benjamin provides regulatory compliance counsel to global clients developing and marketing FDA-regulated products with the goal of mitigating compliance concerns and obstacles facing product candidates or commercialized products while helping clients achieve commercial success. With a clear focus on medical device compliance matters, Benjamin advises life science and health care industry clients, on the federal and state laws governing the design, production, quality, and commercialization of a breadth of devices, including traditional hardware devices, in vitro diagnostics, and software as a medical device ("SaMD"). He has extensive experience guiding medical device companies through the FDA regulatory process to identify the optimal marketing authorization pathway, assisting with FDA communications and requests, ensuring that submissions to FDA meet regulatory requirements, and helping to establish robust post-market quality systems and compliance controls.
In particular, Benjamin has counseled numerous SaMD developers and software as a service (SaaS) companies, especially those designing software that incorporates artificial intelligence (AI) or machine learning (ML) functionalities, on FDA regulatory strategy, including preparing for pre-submission meetings with FDA, submitting applications for marketing authorization, and responding to agency requests for additional information. He also regularly advises clinical laboratory clients on navigating regulations governing in vitro diagnostic tests, and specifically, the development, distribution, and marketing of laboratory developed tests and home-use specimen collection kits. In addition, Benjamin assists life sciences clients with medical product distribution, advertising, promotion, and labeling compliance, as well as negotiating contractual relationships with suppliers and other contractors.
Benjamin has substantial experience representing medical device companies in responding to significant unfavorable observations from FDA investigators, including regulatory violations cited in Untitled Letters or Warning Letters. He helps companies take strategic actions in navigating the communications process with FDA and implementing appropriate corrective actions to address compliance issues.
In his practice, Benjamin coordinates and performs diligence reviews as part of corporate transactions and securities offerings involving life science and health care companies. He is well versed in the process of developing policy positions for life sciences clients and advocating such positions before FDA and other governmental bodies through written comments and in-person meetings. His practice also includes representing both clinical trial sponsors and clinical sites on regulatory issues in clinical research studies, including compliance with government grant regulations, as well as drafting and negotiating the agreements necessary to perform clinical trials.
Benjamin has co-authored several books titled, Promotion of FDA-Regulated Medical Products and Introduction to the Due Diligence Process, Second Edition, both published by the Regulatory Affairs Professional Society. He has given numerous presentations on current health care industry topics, with titles such as "Digital Health in the Metaverse: Navigating the Interplay Between Healthcare Delivery and Healthcare Laws" and "Clarifying the Clinical Trials Process for Drugs and Biologics." He has a Master of Science degree in organic chemistry, and he previously worked as a research chemist in the discovery group of a major research-based pharmaceutical company.
Experience
Worked with several Mintz clients operating in non-FDA regulated industries to determine how to manufacture and distribute face masks and alcohol-based hand sanitizers in compliance with FDA's enforcement discretion policies during the COVID-19 pandemic, including by providing promotion and labeling advice. 
Counseled multiple Mintz clients developing in vitro diagnostic tests for SARS-CoV-2 on compliance with FDA's enforcement discretion and EUA policies during the COVID-19 pandemic, including assistance with promotion and clinical testing activities.
Assisted a pharmacogenetics software company with drafting a pre-submission meeting briefing documents, attended the pre-submission meeting with the client and FDA, and counseled the client on drafting a marketing authorization application that addressed the issues discussed at the pre-submission meeting.
Advised numerous Mintz clients developing SaMD or other digital health technologies on selecting the most appropriate regulatory strategy for their products in light of contemporary FDA policies and guidance and avoiding potential regulatory pitfalls relating to software design, quality controls, and pre-market submissions.
Counseled multiple Mintz clinical laboratory clients on the regulatory framework governing in vitro diagnostic tests and restrictions on the development, distribution, and commercialization of laboratory developed tests ("LDTs") and home-use specimen collections kits.
Assisted a clinical laboratory with responding to multiple regulatory inquiries from FDA and developing a comprehensive corrective action plan addressing noncompliance allegations relating to home-use specimen collection kits and diagnostic assays.
Participates in the Medical, Legal, and Regulatory ("MLR") Committees that are engaged in promotional review activities on behalf of multiple clients with recently approved new drugs and biologics.
Provided extensive assistance to a major medical device manufacturer in responding to regulatory observations from multiple FDA inspections and enforcement actions, including a Warning Letter and a regulatory meeting, including development of a corrective action plan, assisting with the implementation and effectiveness evaluation of corrective and preventive actions, and auditing the company's complaint handling and MDR reporting systems.
Collaborated with ML Strategies to develop a comprehensive strategy to advocate FDA and Congress for development and implementation of regulatory oversight for third-party servicers of medical devices on behalf of a major medical device manufacturer.
Read less
Recognition & Awards
Best Lawyers in America "Ones to Watch": Administrative / Regulatory Law (2021-2022); Health Care Law (2021-2024)
Read less