NLRB Calls Out the Punt Team and Declines Jurisdiction Over Northwestern University Football Players
In a mild surprise given the current constitution of the Board (read – majority appointed by President Obama), the NLRB declined to assert jurisdiction in ruling on the petition of Northwestern University's scholarship football players to unionize.  However, in a display of special teams not seen on a football field in Evanston, Illinois since the days of John Kidd, the NLRB reached its decision without determining if scholarship players were "employees" under the National Labor Relations Act.  Even with this limitation, it is clear competitive balance considerations for NCAA Division I sports has received great deference as a policy matter in a legal dispute.
I will not take this opportunity to point out my initial forecast that the NLRB would find this case extremely unique for its jurisdiction and the original decision by the Chicago NLRB regional office would be reassessed given the potential effect on permissible amateurism.  Not doing it.  It is sufficient to note this decision affirms the desire of the NLRB to see the student-athlete/employee question answered by Congress and/or the NCAA member institutions, although not necessarily in that order.
A fair question in reading the Board's decision is whether the same result would have occurred if the "Power 5" conferences had not recently enacted measure to provide athletic aid for the full cost of attendance and extra benefits for scholarship athletes.  Since Northwestern University, as a member of the Big Ten, is subject to these new rules, it provided a floor for the enhancement of student-athlete benefits.  The Board noted this enhancement, even though it occurred after the scholarship football players filed their petition and there is no indication it would have been sufficient for collective bargaining purposes.
As the National Labor Relations Act does not cover public employees, it is important to remember the majority of Division I student-athletes participating in revenue-generating sports attend state universities.  The ability of public employees to organize for collective bargaining is governed by state law.  While the NLRB's decision notes that Ohio and Michigan have recently enacted legislation which precludes union organization by student-athletes of their state universities (putting those perpetual lovebirds, the University of Michigan and The Ohio State University in the same basket), keep an eye on states like Connecticut and Pennsylvania which have recently considered legislation that goes the opposite direction to explicitly provide student-athletes the status of employees for purposes of collective bargaining.
Since this legal issue is by no means resolved, private NCAA institutions are still advised to make sure that NCAA and university-sponsored rules which govern practice time, academic advice and progress, athletic-related activities, and student-athlete wellness are monitored for compliance.  As a best practice, institutions should consider third-party compliance audits which not only uncover hidden legal vulnerabilities, but also are helpful in defusing the concerns which could lead to an organizational effort by the football or basketball team.
----------
Follow Tyrone on Twitter at twitter.com/tyronepthomas
Author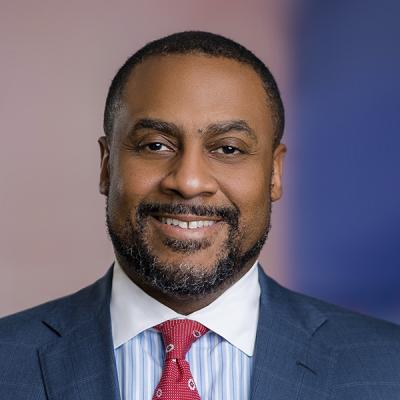 Member / Co-chair, Sports & Entertainment Practice
Tyrone P. Thomas is a Mintz Member who has gained national recognition for his work in employment and sports law. Tyrone advises academic institutions on executive compensation arrangements and provides compliance assessments on governance issues. He also advises clients on conflicts of interest.