Marc Schoem, CPSC's Longtime Deputy Director of Compliance, Retiring After 40 Years at CPSC; Becoming New ICPHSO Head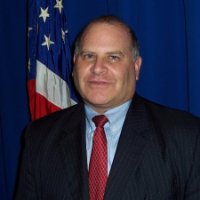 The consumer product safety community is a tight knit one and no one is better known or influential in the community than Marc Schoem. Marc has spent much of his 40 years at the CPSC as a key player in the Office of Compliance. Given Marc's experience, professionalism, and ability to work well with all CPSC stakeholders, it's an understatement to say his departure is a huge loss for the agency.
A previous post discussing Marc described him as one of the major ambassadors for the agency. In reality, Marc has served as the heart of the CPSC and his tenure of public service at the agency likely will never be matched.
Marc always put the CPSC's core mission foremost—consumer safety and removing dangerous products from the market—and his reputation and style have been consistent in that regard. Companies and their counsel may not have always agreed with him—or he with them—but Marc always seemed to find a way to reach an effective resolution.
Given his longtime commitment to product safety and institution building, it should come as no surprise that Marc has accepted the position as Executive Director of the preeminent consumer product safety organization, the International Consumer Product Health and Safety Organization (commonly referred to as ICPHSO). As many readers of this blog know, ICPHSO is a non-profit organization "dedicated to providing forums for the exchange of ideas and information on health and safety issues related to consumer products that are manufactured and marketed in the global marketplace."
Marc has been an active leader within ICPHSO since its founding in 1993 and he has helped build it into what is now a one-of-kind institution for the diverse array of consumer product safety stakeholders from across the world to freely communicate and get to know each other as people. Without his continued support as the CPSC representative to the organization it may not have been as successful as it is today.
In an ICPHSO press release announcing his new role, Marc said:
"I am looking forward to this unique opportunity to lead ICPHSO. ICPHSO is an organization that exists to bring together consumers, members of industry, global government regulators and other key players in the consumer product safety field to discuss and exchange ideas to improve consumer product safety throughout the world. This is a natural extension of the role I have played at CPSC for the last 40 years. My hope is to build ICPHSO into an even stronger and more vibrant organization that can help stakeholders address emerging safety issues and further the dialogue between all parties involved with consumer product safety in a non-partisan and inclusive approach."
Since Marc's announcement, many people in the product safety community have openly expressed appreciation for his longtime service at CPSC and excitement for his new endeavor leading ICPHSO. Below are a few examples of what other members of the consumer product safety community had to say about Marc. If you'd like to express your sentiments, we will continue to update this post with additional quotes. Please email them to [email protected] or Tweet them to @MattHowsare.
I've known Marc for some forty years and have been a huge fan for every one of them.  From the first day Marc set foot at CPSC, he stood out as one of the most talented and dedicated members of the CPSC staff, and he has continued his superb service ever since.  I don't know the number of lives Marc is personally responsible for saving or the number of ghastly injuries that consumers have not suffered because of Marc's actions, but it surely must be an enormous number.  America's consumers owe a major debt of gratitude to Marc and his will be a legacy that lives on for many years.  Fortunately, we have more years to benefit from his work as he moves to become Executive Director of ICPHSO where I'm sure he will continue his exemplary service.
-Bob Adler (Commissioner, US Consumer Product Safety Commission)
Marc is one of the most respected people in the field of consumer product safety. His departure from the CPSC is a tremendous loss that will be felt both inside and outside the agency. Congratulations to both Marc and ICPHSO on his being named the new Executive Director!"
-Carol Pollack Nelson (Independent Safety Consulting)
Marc demonstrated the rare ability to help get to "yes" in difficult cases.  His departure will be a significant loss for CPSC as well as the regulated community.
-Eric Rubel (Former CPSC General Counsel; Partner, Arnold & Porter)
Marc Schoem has done such an outstanding job as Deputy Director of Compliance, over the years, his contributions are almost impossible to quantify.  However, one key issue is that when dealing with Marc, you could always be assured that your position would be heard and that fundamental fairness would be applied (even if he disagreed with your position). A challenge the agency faces in a post-Marc Schoem era is how it will relate to its stakeholders.  To many stakeholders, Marc was the primary, if not only contact, with CPSC. The agency needs to find a successor who has strong outreach to industry, consumer groups, state agencies and foreign governments."
-David Baker (Law Offices of David H. Baker)
Marc Schoem's experience, knowledge, and enthusiasm for consumer product health and safety will be a great asset to ICPHSO.  Because of his many years of experience at the CPSC and his relationships with other consumer product safety agencies around the world, Marc will be an outstanding executive director of ICPHSO. "
-Inez Tenenbaum (Former CPSC Chairman; Partner, Nelson Mullins)
Marc exemplifies the best in federal service.  He served as a mentor to young compliance officers and provided important leadership to the office.  His common sense and practical approach to problem solving was very helpful to me when I served as a CPSC commissioner.  And his vision and hard work as a board member helped ICPHSO become the important organization it is today.
–Nancy Nord (Former CPSC Acting Chairman, Commissioner; Of Counsel, OFW Law)
Marc Schoem's leadership at CPSC on compliance, voluntary standards, recall effectiveness and hazard analysis has been instrumental in the agency's efforts to keep children safe.  He will be missed by KID and others that work in the field.  We hope his replacement follows his lead in putting safety first. While he will be sorely missed at CPSC, his new role at ICPHSO will continue to move the safety agenda forward by strengthening that organization which provides a platform for the exchange of ideas on product safety."
-Nancy Cowles (ICPHSO President Elect; Executive Director, Kids in Danger)
I had the pleasure of working with Marc while I served as Counselor to former CPSC Chairman Ann Brown, and most recently as a member of the private sector CPSC Bar.   Marc and I have been both colleagues and adversaries on product safety issues.  There is no doubt that Marc's professionalism, integrity and devotion to product safety will serve him well as the new Executive Director of ICPHSO.
-Walt Sanders (VP, Law & Government Affairs, Van Fleet Associates, Inc.)
"I know I speak for the entire ICPHSO Board of Directors when I say that we are very excited to have Marc on board. Having someone of Marc's caliber, with the vast experience he brings to this role, serving as Executive Director will enable ICPHSO to grow and prosper, furthering our mission of providing a neutral forum where product safety practitioners from many organizations can come together to advance the art and science of protecting consumers."
-Al Kaufman (ICPHSO President; Senior Vice President, Technical Affairs,
Toy Industry Association