"Minor securities law violations in EB-5 deals don't matter!" Nothing could be further from the truth! [VIDEO]
Issuers of EB-5 securities are often new to running a deal where they structure and then market an investment product. There is often the perception that because EB-5 deals have potential immigration benefits flowing to investors, federal and state securities laws are not central, and minor violations don't matter. Nothing could be further from the truth. Securities compliance matters in an EB-5 deal. Issuers who don't play by the rules can land in hot water with the Securities and Exchange Commission (SEC), as well as with state securities law regulators.
Now is the time to get your EB-5 compliance strategy into place, if you have not done so for your deal.
Here is a shortlist of what I see as the top 10 securities law problems that issuers of EB-5 securities and regional centers face:
Undisclosed payments to brokers and finders, as well as payment of finder's fees to attorneys and others who are not properly credentialed as brokers of investments.
Omissions of material facts from offering documents, particularly in transactions for the sale of land or other assets involving related parties.
Promising outcomes or unreasonable performance of investments, or orally guaranteeing the return of EB-5 capital after a green card is issued.
Intermediaries who fail to provide a complete PPM to an investor.
Regional center failure to have proper financial controls in place to account for how investor funds are spent, and self-dealing where a regional center does not disclose its ownership or financial interests in a deal clearly when required by law to do so.
Misappropriation of EB-5 funds, or material changes to a business plan without any notice to USCIS or investors.
Engaging in solicitation activities that are outside the bounds of securities laws.
Stating to investors that EB-5 investment products are not securities, which misleads investors about the nature and risk of an EB-5 regional center investment.
Ignoring regulatory requirements such as filing Form D or registering as an investment advisor when the facts and law necessitate filings with the SEC.
Misleading investors about green card outcomes in the sales process, such as promising expedited handling of I-526 petitions at USCIS, when the facts do not reasonably support such agency action.
https://www.youtube.com/watch?v=FQb7EKNqXps&feature=youtu.be
We are in a new era. With the flurry of EB-5 litigation that we have seen, we expect the SEC to take a sledge hammer to repeat violators.  Up to now, we have seen the extreme edge of violations of the law, but as the SEC becomes more familiar with EB-5, we expect this to change and we expect the agency to increase efforts to safeguard investors.
Now is a good time to ensure that you mitigate litigation risk in your EB-5 deal. Adding an experienced litigator to your legal team who knows SEC compliance is one step in this direction. Never conclude that a violation of the law does not matter. Having a strong litigator on your team early on in planning a deal is the best protection you can have in order to head off costly litigation later.
Author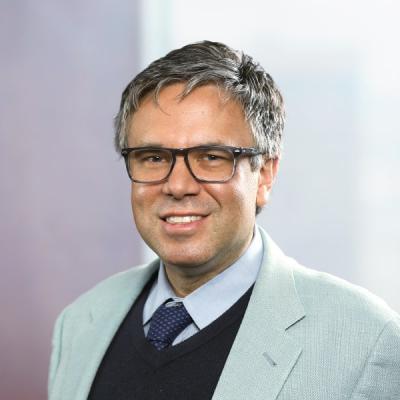 Douglas Hauer is a Mintz attorney and noted authority on the EB-5 investor visa program, which gives developers a path for securing capital for real estate, hospitality, and infrastructure projects. He's an essential resource for companies looking for financing from offshore sources.