FTC Urges FDA to Rethink Its Biosimilar Naming Proposal; Other Stakeholders Agree
The Federal Trade Commission (FTC) last week disputed the effectiveness and competitive impact of the Food and Drug Administration's recently proposed biosimilar naming policy and argued that using different nonproprietary names for biosimilars as compared to their reference biologics would signal clinically meaningful differences to already-confused physicians. The end result would reduce not only biosimilar substitution but also the incentive for aggressive price competition between reference biologics and follow-on biosimilar products.  In its written comments to FDA, the FTC argued that a naming convention akin to FDA's small molecule policy would encourage lower-cost biosimilar price substitution by maintaining consistency for prescribing physicians.
As discussed in a previous blog post, FDA's nonproprietary naming proposal would permit a biosimilar to use the same core name as the reference biological product, but then add a unique (here, having the dual definition of "meaningless") four-letter suffix to identify each product. FDA states in the draft guidance document that one of its naming rules is that the suffix not imply anything about safety or efficacy.  The FTC's comments primarily relate to this requirement, along with how FDA intends to ensure compliance with this rule.  The aim, according to FDA, is to ensure patient safety, accurately record biologic sources, and minimize inadvertent substitution that may lead to unintended alternating or switching of non-interchangeable biologics.
But the FTC believes this four-letter suffix will cause ruinous anticompetitive effects, including the complete loss of the projected 10%-30% savings that is expected to accrue simply by the introduction of biosimilars. In particular, the FTC describes several potentially anticompetitive effects of FDA's proposed naming convention:
If physicians believe that the meaningless suffix has clinically meaningful implications, it will effectively reduce biosimilar prescriptions and substitution.
The perceived differentiation between products that is created by the suffix could cause price differences to be less important and diminish incentives for biologic manufacturers to compete on price.
Because physicians are not the purchasers, they disproportionately focus on perceived safety and effectiveness rather than patient costs. This will likely lead to nonprice competition and reduced incentive for biosimilars to compete on price, meaning consumers are less likely to realize savings through biosimilar entry.
Because the proposed U.S. naming convention would be inconsistent with EU and World Health Organization (WHO) proposals, it is likely to further increase international confusion among practitioners and manufacturers.
The FTC believes the same safety and pharmacovigilance benefits can be achieved by reasonable, proven-effective methods. First, relying on trade names would improve safety and prevent inadvertent substitution by identifying the manufacturer without introducing a meaningless suffix that might confusion physicians. Second, information about substitution of small molecule generic drugs is referenced by pharmacists through FDA's Orange Book, so the biologic equivalent, FDA's Purple Book, should be able to provide naming consistency and adequately ensure patient safety.  The fact that state laws are being implemented to require physicians to consent to the substitution of a biosimilar for its reference product is also cited by the FTC as supporting FDA's safety and efficacy goals without the need for a potentially anticompetitive naming system.
With the end of the comment period for the draft naming guidance now having passed, other stakeholder comments also have become available for review in the public docket (Docket FDA-2013-D-1543). Many commentators from the insurer and payer side agree with the FTC's position that the current four-letter suffix proposal should be abandoned, although some provided a different rationale for making that argument.  For example, the trade group America's Health Insurance Plans (AHIP) voiced concern that meaningless suffixes could lead to the incorrect use of a biological product.  Other groups opposing FDA's current proposal include a coalition of pharmacy benefit managers, the American Pharmacists Association, and the standard-setting U.S. Pharmacopeia Convention (USP).  USP recommended that the naming policy be amended to more closely align with the WHO's current proposal.
On the other hand, many manufacturer and patient groups alike submitted comments in support of FDA's proposal, although in some cases they recommended the use of a meaningful suffix rather than a meaningless one. Interestingly, the public advocacy group Public Citizen supported the suffix proposal as being the most effective mechanism for tracking adverse events, although at the same time Public Citizen opined that use of a meaningless suffix would permit the reference biologic and an interchangeable biosimilar to share a suffix.  The idea of having a suffix that reflects the manufacturer's name also garnered both support and criticism from stakeholders.  And, in conflict with the FTC's argument that the Purple Book is a useful and important tool for pharmacists to rely upon when substituting and dispensing a biosimilar, the National Association of Chain Drug Stores (NACDS) emphasized that completely unique suffixes for every approved biologic in the same class of molecules would require pharmacists to always consult the Purple Book, which could lead to errors as well as operational inefficiencies.
Amidst all this confusion on the best policy for how to identify reference biologics, biosimilars, and interchangeable biosimilars is one clear message – FDA still has work to do in this area.
Author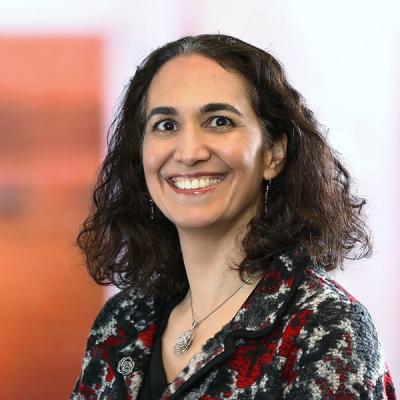 Joanne counsels global clients on the regulatory and distribution-related implications when bringing a new FDA-regulated product to market and how to ensure continued compliance after a product is commercialized.