FDA Requests Input on Use of the Term "Natural" for Foods
On November 12, 2015, FDA is scheduled to publish a notice in the Federal Register announcing a request for public comments on the use of the term "natural" in food labeling. As the Agency points out, it has been under pressure in recent years from many stakeholders to develop a regulatory definition for "natural" in light of the rapidly expanding market for food and other consumer products labeled as natural.
FDA notes that it has received at least four citizen petitions, including one from the Grocery Manufacturers Association, related to this issue, and multiple requests for clarification of the Agency's view from Federal courts in the context of private litigation (as this blog has pointed out on several occasions, see here and here). As regular readers of this blog know, lawsuits filed under consumer protection and unfair competition statutes stemming from claims that a food, and increasingly a home care or a personal care/cosmetic product, is "natural" have reached dizzying numbers in the past several years.
Although establishment of a docket to receive public submissions is a very early step, and we expect it will be many months if not years before FDA takes any sort of administrative action towards a Federal definition of "natural," this development signals that the Agency is beginning an active review of its policy on the use of the word. The request for comments lays out a lengthy list of questions for which the Agency is seeking input, including:
Should only single-food ingredients, or multi-ingredient foods, be permitted to be labeled as natural? Are there any ingredients that should disqualify a multi-ingredient food from being labeled as such?
Do consumers associate, confuse, or compare the term "natural" with "organic," and if so, how to consumers understand the two terms?
Do consumers associate, confuse, or compare the term "natural" with "healthy?"
Should certain production practices used in agriculture, such as genetic engineering, use of pesticides, or hybridization, be a factor in defining the term natural?
Should manufacturing processes be considered in determining when a food can be labeled as natural? For example, processes such as marinating, curing, freezing, pasteurizing, or irradiating.
Similarly, should the term natural only be applied to "unprocessed" foods? If so, how should processed vs. unprocessed be defined for purposes of a natural label claim?
Should the term natural have some nutritional benefit associated with it?
What are the public health benefits, if any, of defining the term natural for food labeling purposes?
Stakeholder input should be submitted to Docket FDA-2014-N-1207 before the end of the 90-day commenting period, which would be February 10, 2016. We encourage all companies who currently label or advertise their foods as "natural" or have plans to do so in the future to review FDA's request and develop a thoughtful response to the Agency's very detailed questions.
Author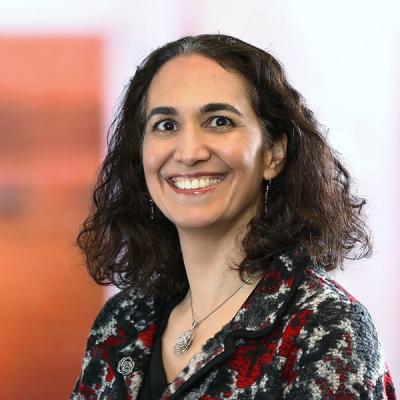 Joanne counsels global clients on the regulatory and distribution-related implications when bringing a new FDA-regulated product to market and how to ensure continued compliance after a product is commercialized.