E-2 Visas May be Available to Israelis by end of 2015
On June 11, 2012, President Obama signed legislation that would add Israel to the list of countries eligible for nonimmigrant E-2 treaty investor visas. This was a substantial positive development in the creation of stronger commercial ties between the United States and Israel. The E-2 visa should enhance and facilitate economic and commercial interaction between the United States and Israel. We have been in a three-year holding pattern, though, waiting for the Israeli government to create a reciprocal visa for United States citizens wishing to invest in businesses and live in Israel.
The Current Situation: Waiting on Israel
The E-2 visa is treaty-based and requires a bilateral agreement for implementation. This means that Israel and the United States both need to authorize reciprocal rules for the issuance of investor visas. Absent a reciprocal visa that grants equivalent rights to United States citizens, the conditions of the treaty-based E-2 visa cannot be met and Israelis are not eligible for E-2 visas.
We may see E-2 visas for Israelis before the end of 2015
Now all indicators are pointing in the direction of Israeli lawmakers standing ready to create an E-2 visa equivalent for Americans by the end of the year. The Israeli government needs to activate and authorize a process for a comparable investor visa for American citizens under Israeli law. This has clearly not been a priority in Israel. Given the constantly changing political environment in Israel and security concerns, anything is possible in terms of a final roll-out of a new E-2 visa for Israelis. However, both countries have an interest in acting now to make this happen, given the increase in commercial ties and joint technology development efforts between the United States and Israel.  Delaying implementation of a new visa law in Israel will only hinder Israeli companies being able to grow by accessing North American talent and resources.
E-2 visas are a more flexible and outcome-certain option for Israeli emerging and mid-stage businesses
We expect the E-2 visa to be very popular with Israeli technology companies, banks and services companies seeking to send executives, managers and essential employees to the United States. So much confidence in the American system has been lost because of overly harsh and unpredictable outcomes with L-1 intracompany transferee visas. In every sector in Israel, you can hear industry leaders questioning a relocation to the United States because of uncertainty in the visa process. Israelis being eligible for E-2 visas will to a great degree resolve those concerns, as E-2 adjudications are done at Embassies and Consulates abroad where American visa officials are instructed to be "flexible, fair and uniform" in adjudicating E-2 visa applications.
The necessary administrative pieces are already in place at the U.S. Embassy
Once both countries are in a position to issue treaty investor visas to the other country's nationals, the United States Embassy in Tel Aviv will be able to issue E-2 visas to Israelis. The staff at the Embassy is in a state of readiness to adjudicate E-2 visas, having acquired extensive experience granting E-2 visas to Israelis who hold passports from countries that have E-2 treaty investor visa programs firmly in place.
The United States Embassy in Tel Aviv will issue a press release as soon as the United States and Israel have agreed to the precise terms and conditions for issuing E-2 visas, as well as an Israeli equivalent visa for American citizens.
Business opportunities will increase in both countries
We hope to see the Israeli government prioritize creation of an Israeli visa that is equivalent to the E-2 visa in the coming two months. Making E-2 visas available to Israelis will encourage cross-border transactions, grant Israeli companies more access to United States markets, and enhance scientific, technology and broader business ties between the two countries. On the American side, an infusion of investments by Israeli companies into the economy will directly and indirectly induce jobs. Israeli companies will benefit from being able to access consumer markets in North and South America. For both countries, a treaty investor visa coming onto the scene for Americans and Israelis will be a win-win deal. And E-2 visas will give entrepreneurial ventures in Israel --- particularly in the technology sector –  a visa process that is more transparent and predictable.
Mintz Levin will continue to provide updates on the status of E-2 visas for Israelis as more information becomes available.
Author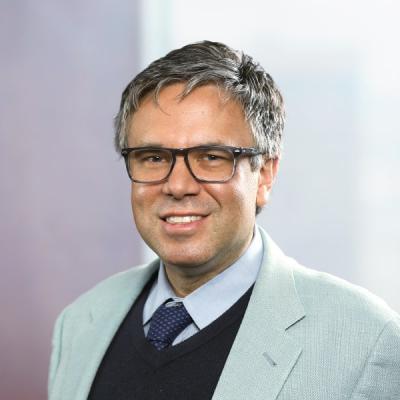 Douglas Hauer is a Mintz attorney and noted authority on the EB-5 investor visa program, which gives developers a path for securing capital for real estate, hospitality, and infrastructure projects. He's an essential resource for companies looking for financing from offshore sources.