SEC freezes assets of EB-5 Asset Manager LLC and Alleged Fraudster Lin Zhong
For alleged EB-5 fraudster Lin Zhong there is a cold winter ahead. A deep freeze. As we expected when news of the case recently broke, the Securities and Exchange Commission (SEC) obtained a court order freezing Zhong's assets as well as those of her company EB-5 Asset Manager LLC. It is alleged that under the guise of the EB-5 regional center program, Zhong raised at least $8.5 million for EB-5 projects.  Zhong is accused of diverting nearly $1 million to purchase luxury personal items such as a boat, a BMW and a Mercedes. Zhong is the latest alleged EB-5 fraudster to be stopped in her tracks by the SEC.
It is clear that the SEC is now focused on prosecuting EB-5 market participants and issuers who violate the antifraud provisions of Section 17(a) of the Securities Act of 1933 and Section 10(b) of the Securities Exchange Act of 1934 and Rule 10b-5. The allegations here are similar to those alleged in recent cases - the SEC has alleged material misrepresentations and omissions to investors by Zhong.  According to the SEC's website and recent press release, the Commission also obtained a court order appointing a receiver to administer and manage the business affairs and assets of the company and its subsidiaries for the protection of investors.
What does all of this mean to participants in the EB-5 industry?  In means that the SEC is watching the EB-5 marketplace closely so all participants need to be sure they are taking the necessary steps to protect themselves in these transactions.  There are a number of issues that are common to all in the industry, namely:
Deficient or vague disclosures to investors about management fees paid to general partners in deals
Failure of a general partner to fulfill fiduciary duties to EB-5 limited partners
Comingling EB-5 funds of investors in different projects, or paying back existing EB-5 investors with recently acquire funds meant for new EB-5 projects
Undisclosed self-dealing such as land sales between related parties
Substandard accounting practices and financial controls
Lack of data privacy and cyber-security policies.
The SEC's willingness to commit resources to EB-5 related investigations and litigation is an indicator that at the Commission there is more awareness, now than ever before, about the EB-5 program. Enforcement is on the rise, so all market participants need to be aware of these issues and take steps to protect themselves. Do not wait for the SEC to come knocking on your door. You should take steps NOW to ensure that your EB-5 regional center has the necessary protective compliance policies in place.
Authors Adam Sisitsky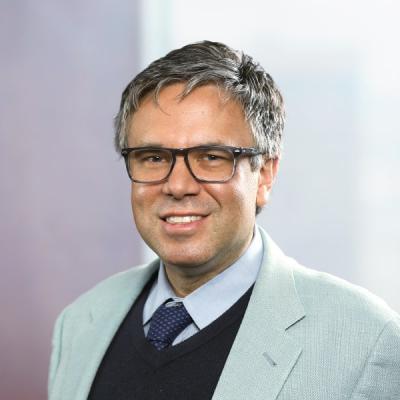 Douglas Hauer is a Mintz attorney and noted authority on the EB-5 investor visa program, which gives developers a path for securing capital for real estate, hospitality, and infrastructure projects. He's an essential resource for companies looking for financing from offshore sources.