CPSC Launches New Portal to Guide Companies through Regulatory Maze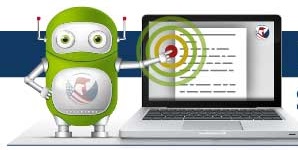 Has your business experienced difficulty identifying on the CPSC's website which product safety regulations are potentially applicable to your products? In an effort to better guide industry, particularly new product makers and small businesses, through the maze of CPSC regulatory requirements and guidance, the CPSC rolled out earlier today a new self-help compliance tool—the Regulatory Robot ("Robot")—intended to do just that.  Neal Cohen (no relation), the CPSC's Small Business Ombudsman, and the Small Business Education team, spearheaded the development and launch of the Robot with the support of the Commission.
Essentially, the Robot allows businesses and other product safety stakeholders, to input product information into the tool through a series of automated questions and then receive customized product safety regulatory guidance related specifically to that product.  In addition to providing potentially applicable regulations, the report that is generated by the tool also provides other helpful, more general information on, for example, potential reporting obligations, the CPSC's saferproducts.gov database, and frequently asked questions concerning product safety regulations.  Finally, once generated, the report is date and time stamped and available to users for download.  The CPSC will not keep a record of the report or track who is using the tool.
The CPSC should be applauded for developing and launching this resource as it will help product safety stakeholders more readily identify and comply with applicable safety regulations.