ICYMI: Biosimilars and FDA Regulatory Webinar
Our Biosimilar webinar series continued this month with Linda Bentley and Joanne Hawana's Biosimilars FDA/Regulatory Overview presentation. Linda and Joanne discussed statutory provisions related to FDA's authority to approve biosimilar products, as well as FDA guidance on demonstrating biosimilarity, biosimilar product development and user fees, "interchangeable" biosimilars, biosimilar product labeling and naming, and reference product and biosimilar exclusivity.
For those who missed the webinar, some of the key takeaways include the following:
In order to establish biosimilarity, the Biologics Price Competition and Innovation Act ("BPCIA") requires that the proposed biosimilar product:

be "highly similar" to the reference product (i.e., the FDA-approved biological product that the biosimilar sponsor is seeking to copy) based on data derived from analytical studies, animal studies, and one or more clinical studies;
utilize the same mechanism of action as the reference product, to the extent known;
be for one or more conditions of use previously approved for the reference product;
have the same route of administration, dosage form, and strength as the reference product; and
be manufactured in a facility that meets standards designed to assure the biosimilar is and will continue to be safe, pure, and potent.

FDA evaluates biosimilarity on a product-by-product basis considering the "totality of the evidence." In addition to the five statutory biosimilarity requirements above, FDA has provided informative guidance regarding data necessary to support a biosimilarity showing. For example, biosimilars may have a different formulation from the reference product, so long as the biosimilar remains "highly similar" and any formulation differences are not clinically meaningful.
FDA's "stepwise approach" to assessing biosimilarity means that more robust initial analytical and comparative evidence of biosimilarity – e.g., structural comparisons, functional in vitro and in vivo assays – may reduce any remaining "residual uncertainty" regarding biosimilarity. Minimized "residual uncertainty," in turn, may reduce the nature and scope of clinical studies that FDA will require in order for the sponsor to demonstrate biosimilarity.
FDA may deem a biological product "interchangeable" with a reference product if the sponsor can show that the product is biosimilar to the reference product, that the biosimilar product is expected to produce the same clinical result as the reference product, and that the risk of switching between the biosimilar and reference product is not greater than the risk of using the reference product alone. Interchangeability is desirable because interchangeable products may be substituted for the reference product without intervention by the prescribing health care provider. Although FDA has not yet provided guidance regarding studies and data required to prove interchangeability, it has indicated strong intent to release draft guidance on this issue sometime in 2016. For now, we expect that FDA will require more rigorous data to establish interchangeability beyond "mere" biosimilarity.
The BPCIA itself contains no express requirement for the uniformity of biosimilar and reference product labeling. In August 2015, the FDA published a controversial draft guidance, proposing that a reference biological product and any biosimilars would share a core drug substance name, with each biologic assigned a unique meaningless four-letter suffix. For example, a reference and biosimilar product sharing the core name "replicamab" may be named "replicamab-cznm" and "replicamab-hixf." This draft guidance comment period officially ended in November 2015, but interested parties are still able to comment until the final policy document is issued.
The BPCIA grants reference biological products a twelve-year exclusivity period from the date of first licensure and biosimilar applications may not be submitted until four years after the date of first licensure. Additionally, the first biosimilar product deemed interchangeable is granted twelve months of marketing exclusivity from the date of first commercial marketing. FDA's final guidance on reference product exclusivity was released in late 2015 and provides examples of the types of changes to a reference product that may entitle it to further exclusivity under the BPCIA.
The next webinar in the Biosimilar series – BPCIA Patent Litigation – will take place on Thursday, February 25, 2016. This webinar will offer practical advice regarding litigating patents under the BPCIA and provide an update on current litigation under the law. It will cover topics such as BPCIA provisions related to patent information exchange (i.e., the "patent dance"), notice of commercial marketing, and other provisions related to potential patent infringement. This webinar will be presented by Tom Wintner, a member in Mintz Levin's Intellectual Property group.
Sign up here to attend Tom's litigation webinar or the other Biosimilar webinars coming up in March and April.
Author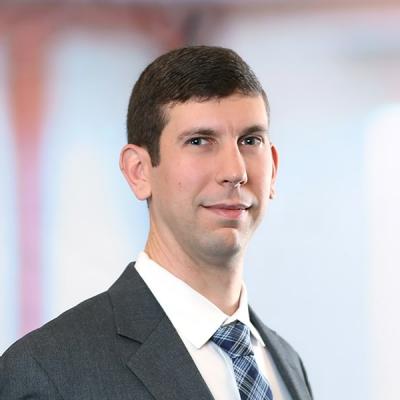 Joseph D. Rutkowski is Special Counsel who litigates intellectual property issues and counsels Mintz clients on IP rights. His primary focus is in patent litigation. Joseph's clients include companies in the pharmaceutical, medical device, consumer product, and telecommunications industries.