Preemption Defense in the Ninth Circuit Is "Not Dead Yet"
Monty Python and the Holy Grail (1975) contained a scene where bodies of plague victims were brought out to the curb for collection via a cart whether or not they properly belonged there. One living fellow insists on not being dead by exclaiming: "I'm not dead yet."  Unfortunately for him, his protestations go unheeded and he is placed in the cart of the dead.
It sometimes appears that arguments for the preemption defense against California statutes, including non-functional slack-fill provisions, are relegated to meeting the same fate as that Middle Ages plague victim.
There is, however, a glimmer of hope, albeit a non-published one.
In Del Real LLC v. Kamala Harris (9th Cir. Feb. 12, 2016), the Ninth Circuit addressed the appeal of the California AG Harris of a permanent injunction barring the enforcement of California's statutory prohibition against non-functional slack-fill.  As this blog has previously discussed here and here, non-functional slack-fill is the empty space between the product and its packaging which serves none of a list of specified purposes.
The Ninth Circuit agreed with the district court (Eastern District of California) that, as applied to meat and poultry products, California's non-functional slack-fill provisions (see California Bus. & Prof. Code sections 12606(b), 12606.2(c)) are expressly preempted by the Federal Meat Inspection Act ("FMIA") and the Poultry Products Inspection Act ("PPIA") because these provisions are "an addition to, or different from," the federal statutes' general prohibitions against containers "filled as to be misleading."  The Court reasoned that, even if the California provisions prohibit only a subset of conduct already prohibited by the FMIA or the PPIA, allowing those provisions to be applied to meat or poultry products is impermissible for two reasons.
First, the Ninth Circuit has previously interpreted the legislative history of FMIA and PPIA as clearly showing the intent of Congress to create a uniform national labeling standard.  That same concern about uniformity applies to the packaging standards in this case and counsels against allowing states to develop varying standards.  Second, by giving the Secretary of Agriculture the option to promulgate container fill standards but not mandating such regulations, Congress intended to allow meat and poultry packaging to be subject to less specific regulation than other types of packaging. The Court further reasoned that when the FMIA and the PPIA express preemption clauses are read in light of Congress' concern for uniformity and lesser level of regulation, it is unlikely that Congress intended for the states to be allowed to develop and apply a more specific standard for slack-fill when the Secretary of Agriculture has not yet done so.
The decision breathes life into a preemption defense that is not yet dead.
Author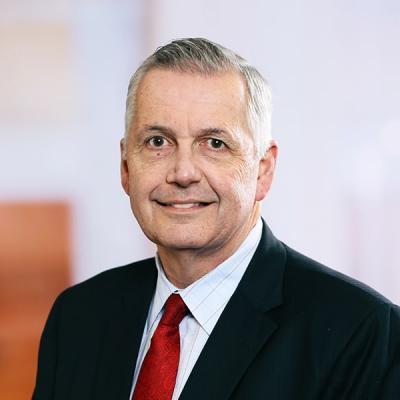 Member / Co-chair, Product Liability Practice
Daniel J. Herling is a highly regarded product liability defense attorney at Mintz. He handles litigation and class actions involving consumer products, leveraging his deep knowledge of California's consumer protection regulations and laws.