Agencies Engaged in Federal Biotech Overhaul to Host Final Two Public Sessions in March
After hosting the first of three stakeholder meetings late last year, federal government agencies engaged in overhauling the 1986 Coordinated Framework for the Regulation of Biotechnology recently announced that meetings two and three will take place on March 9 and March 30 in Dallas, Texas and Davis, California, respectively. These meetings are an integral part of the White House's push to pursue reforms, with the goal of making the biotechnology regulatory process more transparent (not to mention understandable to laypeople), predictable, and efficient and developing a "long-term strategy" for the regulation of biotech-derived products.
As we've discussed previously, in July 2015 the White House Office of Technology Policy (OSTP) issued a memorandum setting forth these modernization goals and announcing the opening of a written docket for stakeholders and plans to convene three public meetings over the subsequent year, to be held in different parts of the country.  OSTP is working with the Food and Drug Administration (FDA), the U.S. Department of Agriculture (USDA), and the Environmental Protection Agency (EPA) – the three primary agencies that have implemented the Coordinated Framework over the past 30 years. Representatives from each agency are collaborating on this process through a Biotechnology Working Group, and we expect this group has been extremely busy since the OSTP announcement in light of the upcoming presidential election.
FDA hosted the first public meeting in this government consultation process on October 30, 2015, at its headquarters outside of Washington, D.C.  The three agencies discussed their roles under the Coordinated Framework as well as process and aims of the current OSTP-led process.
EPA is hosting the March 9th meeting at its Region 6 Office in Dallas, Texas. More information about the meeting is available on EPA's website – anyone who wants to attend in person should register by Friday, March 4th. The third meeting on March 30th will be hosted by USDA in Davis, CA at the University of California Davis.
The relevant docket (Docket FDA-2015-N-3403) is expected to be reopened for written submissions in conjunction with the upcoming listening sessions. We encourage interested parties to become engaged in this very important process for the future of biotech-derived foods, pesticides, microbial clean tech, and other consumer products.
(Note: "Biotechnology products" for purposes of the current OSTP-led Coordinated Framework review process, means products created through genetic engineering of plants, animals, and microbes.) 
Author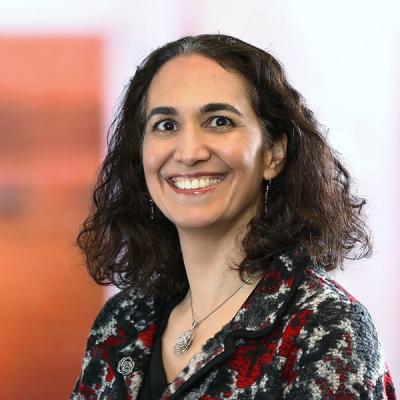 Joanne counsels global clients on the regulatory and distribution-related implications when bringing a new FDA-regulated product to market and how to ensure continued compliance after a product is commercialized.