Another California Dismissal of Proposed Class Action Regarding Disclosure of Forced Labor in the Supply Chain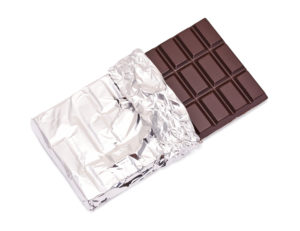 We recently blogged about a new wave of class action litigation related to California's Transparency in Supply Chains Act.  In December, Nestlé USA won the dismissal of a complaint against it alleging that the company was "obligated to inform consumers that some proportion of its cat food products may include seafood which was sourced from forced labor."  See Barber v. Nestle USA. The question was whether Nestlé had a duty to disclose on its packaging the possibility that some of its suppliers or suppliers' suppliers used illegal labor practices, particularly when it is virtually impossible to trace such practices directly to their food products.  The Central District of California found that the law recognizes a "safe harbor" and that Nestlé complied with the law by providing a limited disclosure to its customers regarding the company's efforts to ensure compliance with labor laws on its website.
It turns out that fish used in cat food is not the only product that may include sourcing from forced labor.  Suppliers of cocoa used to make chocolate may be using forced labor and child labor in cocoa fields.  Plaintiffs wielding such reports sued Mars, Inc. in September 2015 on largely the same grounds as the Barber plaintiffs in the Nestlé case, arguing that under California law, Mars is obligated to disclose on its packaging that some of its cocoa beans may have been sourced from forced and child labor.  See Hodsdon v. Mars, Inc.  Like the Nestlé court, the Mars court in the Northern District of California dismissed the complaint and found that the law does not impose a duty on Mars to disclose such issues at the point of sale on its packaging.
However, instead of arguing that Mars was protected by the "safe harbor" provisions of the law (which the court declined to address), Mars argued that the law imposes a duty to disclose such information only when it pertains to the safety or defect of the product.  The court agreed with Mars, finding that a manufacturer's duty to disclose only relates to the product's safety risks and defects, and such duty does not extend to situations "where information may persuade a consumer to make different purchasing decisions," like bad labor practices.  In other words, unless there was a safety risk to chocolate consumers, Mars did not have a duty to disclose at the point of sale (i.e., on packaging and labeling) the possible child labor used to source its cocoa beans.
The crux of the Mars plaintiffs' argument is that they would not have purchased Mars's chocolate or would have paid less for it had they been aware of the prospect that illegal labor practices may have been used in its sourcing.  But the court didn't buy that argument because, like Nestlé, Mars disclosed the prospect of illegal labor practices used in cocoa sourcing on its website.
In a similar action in the Northern District of California, plaintiffs sued another chocolate giant, Hershey.  The Hershey Company filed its motion to dismiss in January and it's currently pending the court's decision.  So far, the industry is 2 for 2 in defending these disclosure-based actions.  We believe that if companies are proactive in disclosing their efforts toward compliance with labor laws and the Supply Chains Act, they will continue to be successful against plaintiffs' disclosure claims.
Author Lyzzette Bullock