Mark Your Calendars: BPA Prop 65 Warnings Required as of May 11, 2016; Styrene Also Added to the Prop 65 List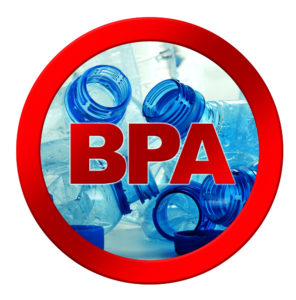 Earlier this month, California's Office of Environmental Health Hazard Assessment ("OEHHA") issued a Notice of Emergency Action to allow temporary use of a standard point-of-sale warning message for bisphenol A ("BPA") exposures from canned and bottled foods and beverages. This emergency rulemaking came only three weeks before California's Safe Drinking Water and Toxic Enforcement Act of 1986 ("Proposition 65") warning requirements for BPA becomes effective on May 11, 2016. Several days later, OEHHA also added styrene to the Proposition 65 list as a known carcinogen.
BPA
On April 19, 2016, OEHHA updated its Notice of Emergency Action regarding BPA to include the State of California's Office of Administrative Law's ("OAL") April 18, 2016 approval of this Emergency Action. In its Notice of Emergency Action, OEHHA explained the rationale for its proposal "to promulgate an emergency regulation to allow temporary use of a standard point-of sale warning message for BPA exposures from canned and bottled foods and beverages" ("Emergency BPA Regulation"). As OEHHA explained in its Notice, BPA was added to the Proposition 65 list of chemicals known to cause reproductive toxicity on May 11, 2015.
Effective May 11, 2016, businesses exposing consumers to BPA in consumer products must provide a "clear and reasonable" warning on "labeling, shelf tags, shelf signs, menus or any combination thereof" unless exposure is 1,000 times below the no observed effect level ("NOEL") for BPA. Prior to OEHHA's Notice of Emergency Action, there was no explicit reference to point-of-sale warning messages.
OEHHA sought to promulgate an Emergency BPA Regulation to allow temporary use of a standard point-of-sale warning message for BPA exposures from canned and bottled foods and beverages for several reasons. First, because OEHHA has not yet determined a Maximum Allowable Dose Level ("MADL") for oral exposure to BPA and does not expect its research regarding this issue to be completed until late 2017 or early 2018. OEHHA wanted to ensure that businesses would not "take inconsistent approaches to compliance" once the warning requirement begins on May 11, 2016 based on their own internal business information and scientific interpretations.
Further, the listing of BPA under Proposition 65 will have widespread impacts on food and beverages, especially canned and bottled food and beverages, because BPA is used to make epoxy resins, which are frequently used in can linings and seals. Due to this widespread use of BPA, OEHHA proposed an emergency regulation in order to avoid consumer confusion while providing "consistent, informative, and meaningful warnings to consumers."
A copy of the Emergency BPA Regulation as proposed by OEHHA is available here. Under the Emergency BPA Regulation, manufacturers, producers, packagers, importers, and distributors of canned and bottled foods and beverages which contain BPA may either:
Affix a label to their products which bears a warning label which meets the Proposition 65 regulatory requirements; or
May provide written notice directly or through an authorized agent or trade association to the retailer which:

states that the product may result in an exposure to BPA;
includes the name or description of the food or beverage (such as a UPC); and
offers to provide to retailers at no cost point-of-sale warning signs in sufficient quantities.
OEHHA has also posted an example of a Compliant BPA warning, which is not part of the regulatory text, available here. OEHHA's example warning states:
"WARNING:  Many food and beverage cans have linings containing bisphenol A (BPA), a chemical known to the State of California to cause harm to the female reproductive system. Jar lids and bottle caps may also contain BPA. You can be exposed to BPA when you consume foods or beverages packaged in these containers. For more information, go to: www.P65Warnings.ca.gov/BPA."
The Emergency BPA Regulation became effective on April 18, 2016, when OAL approved OEHHA's Emergency Action regarding warning language for BPA under Proposition 65. OAL has stated that the Emergency Regulations will expire on October 18, 2016. Although OEHHA has not yet proposed an MADL for oral exposure to BPA, OEHHA's initial proposed MADL for dermal exposure to BPA is 3 micrograms per day.
Styrene
On April 22, 2016, OEHHA added styrene (CAS No. 100-42-5) to the list of chemicals known to the state to cause cancer. Warnings will be required for all exposures to styrene above the established No Significant Risk Level ("NRSL") 12 months after styrene's addition to the list, on April 22, 2017. Comments on the proposed NSRL of 27 µg per day are due by June 6, 2016.
Stay tuned to this space for more guidance regarding California's Proposition 65. For more on Proposition 65, please see our previous posts.
Author Russell Kott