CPSC Announces Civil Penalty against Teavana; Commissioners Remain Divided on Civil Penalty Enforcement, Calculations, and Transparency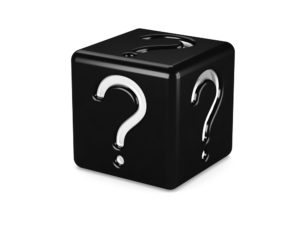 On May 26, 2016 the U.S. Consumer Product Safety Commission ("CPSC") announced through a Record of Commission Action ("RCA") that Teavana Corporation ("Teavana") has agreed to pay a $3.75 million civil penalty to resolve charges that it knowingly failed to immediately report that certain glass tea tumblers could "explode, shatter or break during normal use."  While the Commission has not yet published the provisional Settlement Agreement and Final Order in the Federal Register, or issued a press release as is customary, the RCA indicates that the vote was 3-2 in favor of accepting the settlement.
Notably, Commissioner Joe Mohorovic, who has voted for some civil penalties in the past, issued a strongly worded dissent explaining his vote against acceptance of this civil penalty and outlining his concerns about how the agency "calculates, imposes, and settles civil penalty demands for alleged violations" of CPSC statutes.  Mohorovic's dissent comes on the heels of a statement by Commissioner Ann Marie Buerkle, which expresses similar sentiment over how the Commission pursues civil penalties against firms.
Mohorovic's dissent further explains many of the concerns that he has vocalized regarding civil penalties during his tenure on the Commission.  The overarching theme of his statement can be summarized as follows: settlements of civil penalty demands are teachable moments to educate the regulated community, yet that can only be accomplished through public facing settlement documents that provide sufficient case facts and the Commission's analysis of how those facts are applied to its civil penalty statutory and regulatory framework.  Mohorovic asserts that the Commission continues to miss opportunities by failing to meet such a standard, and he worries that the Commission's "growing opacity" in its approach to civil penalties will create distrust between the CPSC and its stakeholders—resulting in an increase in litigation when companies refuse to settle the Commission's civil penalty demands (see our previous posts on the CPSC's civil penalty litigation against Michaels Craft Stores and Spectrum Brands).
Commissioner Buerkle's statement sets forth her own concerns with civil penalties and the Commission's approach in pursuing them.  Although more general in nature and not directly related to the Teavana settlement, its timing and purpose was clear.  From Buerkle's viewpoint, the defect reporting requirements of Section 15 are vague, civil penalties for failure to immediately report are difficult to evaluate and value, and, like Mohorovic, Buerkle has concerns with the CPSC's lack of transparency throughout the civil penalty process.
These thoughtful statements regarding civil penalties offered by Commissioners Mohorovic and Buerkle are helpful in encouraging a robust, public debate on the role of civil penalties in CPSC enforcement, how they are calculated, the ability of stakeholders to be guided by previous settlements, and how the CPSC and the regulated community interact with respect to reporting and certain violations.
Last year, CPSC Chairman Elliot Kaye issued a statement regarding the CPSC's civil penalty agreement with Office Depot (see here).  Kaye also shared his perspective regarding civil penalties at ICPHSO earlier this year, in which he stated his desire to seek significantly higher civil penalties for some of the fact patterns that he has been seeing.  Kaye also asserted that higher penalties were what Congress intended to see when it raised the penalty cap from $1.825 million to $15 million in the CPSIA of 2008.
We will certainly share any written statements offered by the Commission's majority members regarding the Teavana settlement or in response to Commissioner Mohorovic's dissent or Commissioner Buerkle's statement.