OIG Gives Green Light to Hospice Provider's Payment to Nursing Facilities
Last week, the OIG issued a favorable opinion to a hospice provider seeking to make supplemental payments to skilled nursing facilities. Under the proposed arrangement, the hospice provider would make a supplemental payment to the nursing facility for dual-eligible individuals electing the hospice benefit that would be in addition to and separate from what the managed care organization ("MCO") pays the nursing facility.
This supplemental payment by the hospice provider is different than the traditional payments that hospice providers make to nursing facilities for dual-eligible individuals.  Traditionally, when a dual-eligible individual residing in a nursing facility elects the hospice benefit, Medicare pays the hospice provider a per diem rate that does not include room and board.  Medicaid is responsible for paying the individual's room and board.  Medicaid pays room and board to the hospice provider and the hospice provider pays the nursing facility the negotiated rate.  In a 1998 Special Fraud Alert on nursing home arrangements with hospices, the OIG specifically stated that this payment arrangement, in which the hospice provider pays the nursing facility only after receiving payment from Medicaid, is acceptable.
However, under the proposed arrangement, the MCO is remitting the Medicaid payment directly to the nursing facility and not flowing funds for room and board through the hospice provider.  The hospice provider is then making a supplemental payment to the nursing facility that is separate and apart from the negotiated rate that the nursing facility already received from the MCO.
A key aspect of this arrangement is that the hospice provider is in a state participating in a Center for Medicare and Medicaid Services ("CMS") demonstration program focusing on integrating care for dual-eligible beneficiaries.  This demonstration provides additional flexibility for MCOs to enter into payment arrangements with providers that may improve integration.
The OIG found that this arrangement presents a low risk of fraud and abuse under the Federal anti-kickback statute and is consistent with its 1998 Special Fraud Alert.  Its determination focuses on the fact that the nursing facility's total reimbursement would never exceed the Medicaid daily rate for nursing facilities and the supplemental payment would never result in the nursing facility receiving more for hospice patients than for patients who did not elect the hospice benefit.
However, the OIG cautioned others from relying on this opinion, noting that the unique circumstances of the state's and MCO's participation in the CMS demonstration program factored into this determination. Outside the demonstration, the OIG may reach a different conclusion.
Author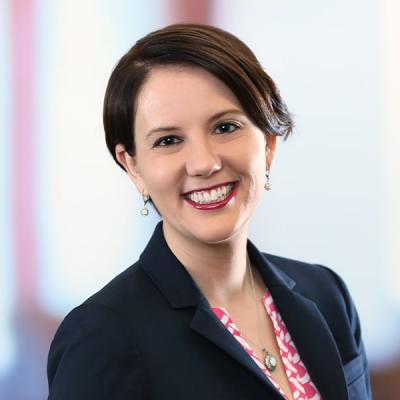 Lauren M. Moldawer is an attorney who advises pharmacies, PBMs, managed care organizations, and other payors for Mintz. She provides guidance on transactional, regulatory, and fraud and abuse matters. Lauren draws upon her experience working for the Federal Coordinated Health Care Office.