EB-5 Securities Law Roundtable Offers Technical Language Resource to Lawmakers
Check out what's new in the EB-5 world, where a team of securities lawyers are at work offering to help lawmakers understand complex legal provisions of proposed EB-5 integrity legislation. The group is called the EB-5 Securities Roundtable (the "Roundtable") and is made up of securities attorneys (the author of this blog posting included) who represent a broad range of stakeholders in EB-5 deals such as regional centers, recipients of EB-5 funds and lenders.
Anticipating more action from lawmakers on the EB-5 integrity front, the Roundtable has proposed technical language solutions to securities law provisions that may come into any final version of an EB-5 integrity bill. The group is aiming not to lobby but to serve as a resource to help lawmakers line EB-5 reform efforts up with existing securities laws, regulations and policies. Securities law is a very complicated area with its own universe of terminology. We think the Roundtable's resource will be welcome by lawmakers, industry groups and others who have a stake in EB-5 reform. 
One of the goals of the Roundtable, which Mintz Levin co-founded with several firms across the country, is to regularize EB-5 securities law practice. This is an important goal. EB-5 needs to be a more normative form of financing in the toolkit of lawyers. This starts with the securities lawyers in the field --- gatekeepers of EB-5 in every sense of the word --- giving sound advice to clients and promoting best practices.
Right now the EB-5 Program is still on the margins of the securities industry despite the fact that EB-5 financing benefits emerging businesses seeking capital across sectors, particularly in industries where construction and hard development costs are high. The Roundtable can have an impact as the EB-5 Program develops and becomes more institutionalized.
What is the future of EB-5?
We hope the EB-5 Program becomes established, permanent and normative. But Congress needs to act soon. We are about a month away from the Program lapsing.
Lawmakers are right on to insist on integrity reforms with any extension of the Program. The EB-5 Program has been plagued by bad actors, fraud and loose practices since it became more popularized in 2008. But lawmakers don't need to reinvent a whole new legal structure to fix this.
Added integrity provisions are a sensible move by Congress. This is in step with current law. But changes to the law should be aligned with our existing securities laws, which are effective. Specifically, the United States has a very strong anti-fraud legal infrastructure in place when it comes to the purchase and sale of securities, including Section 10(b) of the Securities and Exchange Act of 1934, and Rule 10b-5, codified at 17 C.F.R. 240.10b-5, which is one of the most important rules targeting securities fraud promulgated by the U.S. Securities and Exchange Commission. These laws work. Congress does not need to re-write our securities laws in an effort to make EB-5 more sound and secure. The core integrity provisions for EB-5 are for the most part already in place. The technical guidance from the Roundtable can help lawmakers ensure that integrity provisions do not inadvertently create confusion, or conflict with existing obligations of issuers of EB-5 securities.
The Securities Law Roundtable has offered lawmakers a technical resource in the EB-5 reform process
Hopefully lawmakers will consider comments of the Roundtable when finalizing a draft of any legislation.
We'd like to continue to have EB-5 financing as an option in our toolkit to help clients. Many of our firm's clients have been the recipients of EB-5 financing for projects ranging from the creation of a small media business to large-scale hotels, resorts and mixed-use real estate development. Congress making strategic moves to bring an increased level of integrity to the Program will benefit all. The Roundtable's contribution to this broader effort is an important step forward, and will ensure that securities provisions in any new law are informed and workable. 
Author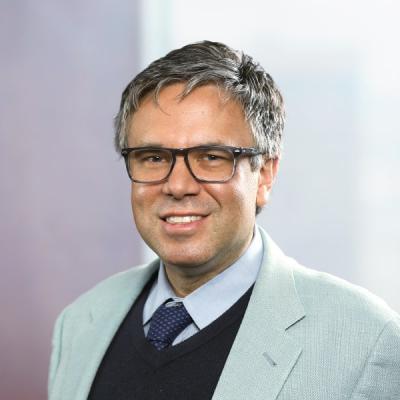 Douglas Hauer is a Mintz attorney and noted authority on the EB-5 investor visa program, which gives developers a path for securing capital for real estate, hospitality, and infrastructure projects. He's an essential resource for companies looking for financing from offshore sources.