Homeopathic Products Under Renewed Scrutiny Following FDA's Consumer Warnings
Last week, following up on a more general warning issued on September 30, FDA alerted the public that it had received at least 10 reports of baby deaths associated with the use of homeopathic teething products, as well as over 400 other adverse event reports over the past six years (since a 2010 consumer alert about certain ingredients in the same products).  The Agency is warning parents and caregivers to seek medical care immediately if an infant or child experiences seizures, difficulty breathing, lethargy, excessive sleepiness, muscle weakness, skin flushing, constipation, difficulty urinating, or agitation after using homeopathic teething tablets or gels. It is also advising consumers to dispose of any such products they may have in their possession. Medical review of the data and other information remains ongoing, and no definitive causal link between the products and the adverse events or deaths has been established.
Following the  FDA warning on September 30th, CVS Health announced that it was voluntarily removing all homeopathic teething products from its retail pharmacy stores.  Other retailers, such as Walgreen's, are reportedly considering whether to take actions as well or have already done so.  In addition, the manufacturer with the largest market share of these products, Hyland's, released a statement on October 11th regarding its decision to stop distributing them in the U.S. in response to FDA's action.
In its September 30th press release, the Agency explained: "Homeopathic teething tablets and gels have not been evaluated or approved by the FDA for safety or efficacy.  The agency is also not aware of any proven health benefit of the products, which are labeled to relieve teething symptoms in children."
Although the regulatory history and status of homeopathic drugs is too lengthy and complex for a short blog post, the nutshell version is that such products have not been subjected to FDA's review and approval process for new drugs (and thus generally have not been demonstrated to be safe and effective under FDA's standards either for prescription or OTC drugs).  But as "drugs" under the Federal Food, Drug, and Cosmetic Act, they are required to be manufactured in compliance with current good manufacturing rules for drugs and to be labeled in compliance with the Act.  Among other labeling mandates, this means that homeopathic products cannot be labeled in a way that is false or misleading.  But without clear standards for these products, whether particular claims are actually false, misleading, or unsubstantiated is a topic of much debate between affected stakeholders, and little agreement.
In 2015, both FDA and the Federal Trade Commission (FTC) held public meetings about the current regulatory status for homeopathic products.  FDA's public hearing took place in April 2015 and was focused on how the products get to market and how FDA oversees them. The FTC's workshop on homeopathic advertising and promotion took place a few months later in September. Given the high degree of interest from regulators, and the recent safety concerns with the specific category of teething-related products, homeopathic drug manufacturers should be on alert that significant changes may be coming to their industry - whether in 2017 or beyond.  Private-labelers as well as retailers of such products may also want to keep track of this area in order to effectively protect their businesses and customers, as CVS Pharmacy did immediately after the FDA announcement was made.
Author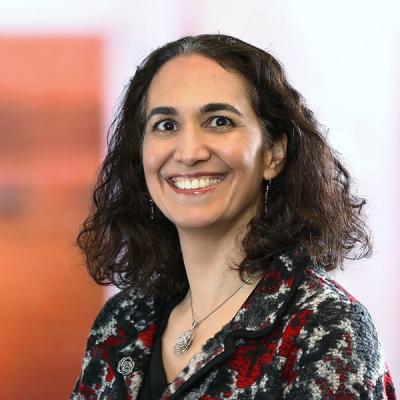 Joanne counsels global clients on the regulatory and distribution-related implications when bringing a new FDA-regulated product to market and how to ensure continued compliance after a product is commercialized.