Companies Tap Into Battery Power to Cut Energy Bills
All kinds of companies are using batteries to cut expenses and reduce demand for new power plants. Over the past few years, there has been a major upward tick in the number of U.S. companies that have started installing batteries to store electricity for later use.
Last year, Cargill Inc. reported that it had installed two megawatt-hours of batteries to provide extra power at certain times of the day at its plant in Fresno, California. The batteries are expected to help save about $100,000 a year on power expenses. More recently, J.C. Penney Co. Inc. announced that it had installed batteries in six of its Southern California stores and has plans to install batteries at three additional stores this year as well as 14 more next year. The batteries provide about 35 kilowatts of power for roughly two hours, which translate into $6,000 a year on savings on its power bills. To learn more about the upward trend in battery installations and use, read on!
According to our client, GTM Research, the U.S. deployed 112 megawatts of energy storage capacity in the fourth quarter of 2015, representing more than the total of all storage deployments in 2013 and 2014 combined. Additionally, we are seeing strides made at the state level: California is requiring big utilities to install or help coordinate the installation of 1,325 megawatts of energy storage over the next five years to help balance an increasing flow of electricity from solar panels and wind turbines, whose production varies depending on conditions and time of day.
Some data-storage operators, which rely on a steady flow of electricity day and night, are looking closely at new battery-storage technologies. Microsoft Corp. is testing flow batteries made with zinc bromide by Primus Power, and various lithium-ion batteries that Microsoft plans to incorporate as a design element in new data farms.
While batteries are gaining traction, they are still relatively expensive, which limits their usefulness. "This is solar 10 years ago; it's still relatively early," said Nancy Pfund, managing partner of San Francisco-based venture-capital firm DBL Partners in speaking to The Wall Street Journal. DBL partners is backing Primus Power, Tesla, and other energy-storage companies. Matt Roberts, Executive Director of the Energy Storage Association (ESA), is hopeful about this shift towards storage use: "Energy storage is changing the paradigm on how we generate, distribute and use energy. With exponential growth predicted over the next couple of years, energy storage solutions will deliver smarter, more dynamic energy services, address peak demand challenges and enable the expanded use of renewable generation like wind and solar." To learn more about the energy paradigm shift, read the Wall Street Journal article here (subscription needed to access the article).
Author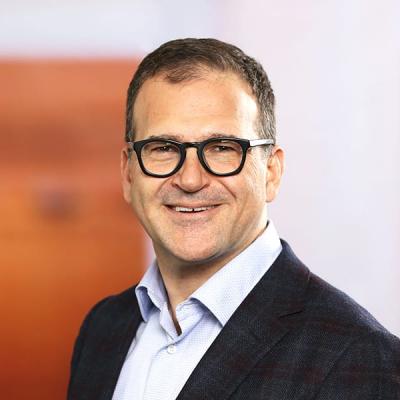 Member / Co-chair, Energy & Sustainability Practice
Sahir Surmeli is a Mintz business counselor who advises companies, boards, entrepreneurs, investment banks, and venture and private equity investors as they build and grow companies. He handles public offerings, 144A and private financings, acquisitions, joint ventures, and strategic partnerships.