The Fate of the Children's Health Insurance Program Under the 115th Congress
The Children's Health Insurance Program ("CHIP"), created in 1997, helps states provide health care coverage to low-income children up to age 19 whose families fall above the Medicaid eligibility threshold but are unable to afford private insurance. Over the past ten years, federal funding for CHIP has steadily increased.  Congress reauthorized CHIP in 2015 through MACRA, but the program, which represents one of the last remaining annual (or semi-annual) vehicles for Congress to advance health policy initiatives, will lapse September 30, 2017.  CHIP has traditionally received bipartisan support but the question of whether to continue funding the program has recently been at issue.
For the past several years, some experts believed CHIP would slowly wind down as the uninsured rate for children dropped in light of other coverage options under the Affordable Care Act ("ACA"). According to the U.S. Census Bureau, the period of 2013-2015 saw the largest decline in uninsured children ever going from 7.1 to 4.8 percent uninsured.  While the ACA provides additional coverage options for low-income families, CHIP remains popular because in some cases it offers better benefits at lower costs than plans on the exchanges.  This was the subject of debate during the last reauthorization, and in the lead up to MACRA's passage, the Medicaid and CHIP Payment and Access Commission ("MACPAC") advised Congress "to extend federal CHIP funding for a transition period of two additional years, during which time policies can be developed to address concerns about affordability and adequacy, with the ultimate goal being integration of children in Medicaid, employer-sponsored, or exchange coverage depending upon their family circumstances."
Currently, low-income children who are not eligible for Medicaid have three options for healthcare coverage: through their parents' employer-based plan, through an exchange plan under the ACA, and through CHIP. These three coverage options differ in the benefits offered and cost-sharing requirements for families.  As Republicans determine the fate of CHIP in 2017 and beyond, they will need to consider if coverage variations for low-income children should continue.  In other words, when approaching the ACA, Republicans need to keep in mind the positive aspects of CHIP that may not be included in the current marketplace or employer-based plans.
CHIP has been a bipartisan program throughout its existence, but decisions about whether to extend the program are inextricably tied to decisions regarding the ACA.
Author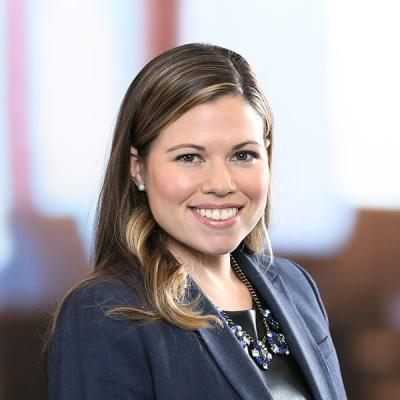 Cassandra L. Paolillo is an Associate at Mintz whose practice involves advising health care clients on transactional and regulatory matters, including mergers and acquisitions, regulatory compliance, and general contracting. Cassie primarily works with providers and payors.