First Circuit Strengthens "Traceability" Pleading Requirement for Section 11 Claims
A recent First Circuit decision raises the pleading bar for plaintiffs asserting violations of Section 11 of the Securities Act. Only would-be plaintiffs who acquired a security that is the direct subject of a prospectus and registration statement are entitled to sue under Section 11. That right to sue is limited to plaintiffs who either purchased their shares directly in the offering, or who otherwise can trace their shares back to the relevant offering. This has been referred to as the "traceability" requirement. Until now, Section 11 plaintiffs have generally sought to establish standing by pleading a simple statement to the effect that they "purchased shares of stock pursuant and/or traceable to the offering." For companies whose stock is all traceable to a single offering, this pleading burden presents little burden, as all shares self-evidently derive from the offering. But when stock has been issued in multiple offerings, a plaintiff has to plead that his or her shares were issued under the allegedly false or misleading registration statement, and not some other registration statement.
In the First Circuit's In re: ARIAD Pharmaceuticals, Inc. Securities Litigation decision, No. 15-1491 (1st Cir. Nov. 28, 2016), the court held that plaintiffs cannot satisfy their pleading burden by "general allegations that their shares are traceable to the offering in question." As the court recognized, the pleading standards applicable after the Supreme Court's decisions in Bell Atlantic Corp. v. Twombly, 550 U.S. 544 (2007) and Ashcroft v. Iqbal, 556 U.S. 662 (2009), demand more than a "formulaic recitation" of the traceability element of a Section 11 claim. The First Circuit thus joined the only other circuit court to have addressed this issue in holding that "general allegations [of traceability] alone are not sufficient to avoid dismissal." While a Section 11 plaintiff could satisfy the bar by pleading that he or she purchased shares directly in the offering, the In re: ARIAD plaintiffs had bought their shares "on the open market." The court held that these plaintiffs therefore needed to--but did not--plead sufficient facts to give rise to a plausible inference that their shares, while purchased on the open market, are traceable back to the challenged offering. But because no plaintiff alleged having bought on the day of the offering at the offering price, any plausible inference of traceability to the offering was lacking, given the "obvious alternative explanation" that plaintiffs' shares instead derived from the pool of shares issued in previous offerings. Holding that the plaintiffs had failed to sufficiently plead standing, the appeals court affirmed the district court's dismissal of their Securities Act claims.
Author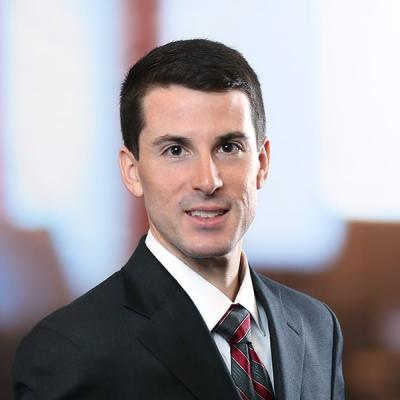 Member / Co-chair, Appellate Practice Group
Matthew D. Levitt is a litigator who handles civil and securities litigation matters at Mintz. He defends clients facing allegations of False Claims Act violations and white collar crime, and guides them through all phases of litigation, from pre-case counseling to the appellate process.