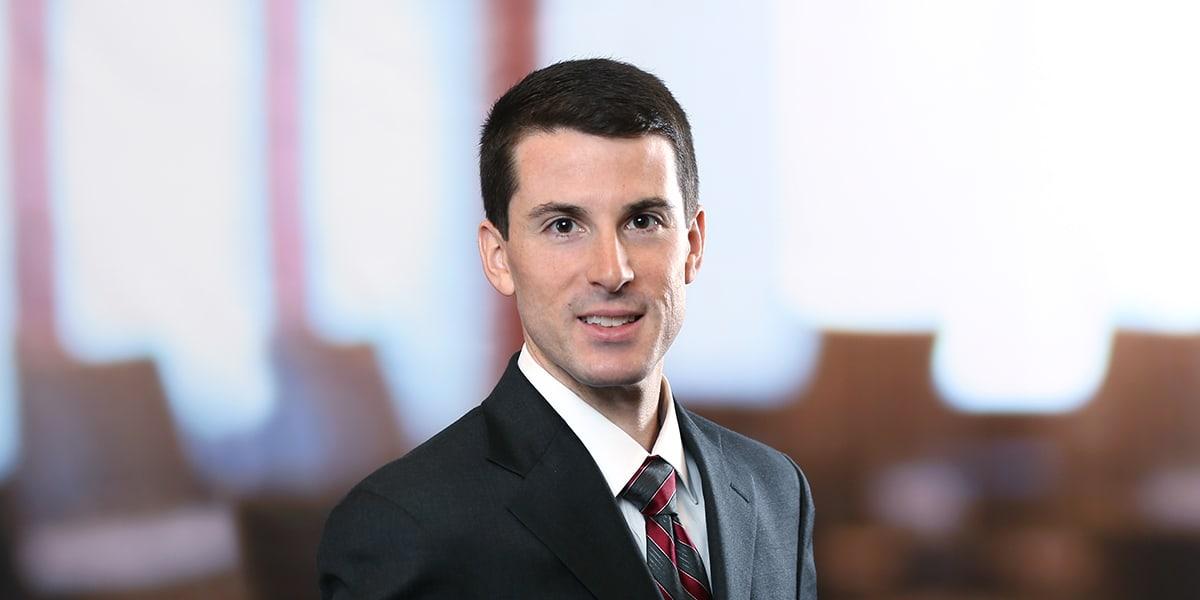 Matthew D. Levitt
Member / Co-chair, Appellate Practice Group
+1.617.348.1646
Matt is a trial-tested litigator and co-chair of the firm's Appellate Practice. He is equally adept at handling sophisticated civil and securities litigation matters and defending clients facing allegations of False Claims Act violations and white collar crime. He shepherds clients through all phases of civil and criminal litigation, starting with pre-case counseling through discovery, trial, and the appellate process, including formulating appellate strategy and crafting oral arguments. His practice also encompasses ancillary proceedings, including SEC investigations and corporate internal investigations. Matt represents public and private companies, executives, and other individuals from a variety of industries.
Matt's practice encompasses a range of litigation matters, including False Claims Act defense, securities litigation, complex civil litigation, and white collar criminal defense. He regularly advises clients at all stages of civil and criminal litigation, from pre-litigation counseling and investigation through discovery, trial, and the appeals process.
In 2010, Matt was appointed as a Special Assistant District Attorney for Middlesex County while on a firm-sponsored leave of absence. In that role, Matt prosecuted hundreds of criminal cases, handled arraignments and bail arguments, argued motions to suppress, and took over a dozen cases to jury and jury-waived trials.

Before joining Mintz, Matt served as a law clerk to the Honorable Martha B. Sosman of the Supreme Judicial Court of Massachusetts. During law school, he also served as a law intern for the Honorable David N. Hurd, U.S. District Court for the Northern District of New York.

During law school, he served as editor-in-chief of the University of Pennsylvania Law Review.
Education
University of Pennsylvania Law School (JD, cum laude)
Brown University (BA, Political Science)
Experience
Represented minority shareholders of a national fragrance retailer in a derivative litigation in the Delaware Court of Chancery. Successfully objected to an inadequate settlement agreement proposed by the Special Litigation Committee, and litigated a more favorable resolution causing the ultimate sale of the company to a third party. This resulted in our clients receiving $40 million for their shares and the Court of Chancery approving a significant attorneys' fees award for our representation.
Represented an international energy company in a dispute over control of a multibillion-dollar company in the Delaware Court of Chancery, ultimately defeating minority stakeholders' attempt to compel a sale of the company.
Trial counsel to a Fortune 500 biotechnology company in an arbitration brought against it by its collaborator, a Fortune 100 pharmaceutical company, seeking to gain control over the right to commercialize a novel, billion-dollar multiple sclerosis drug. Following a multi-week hearing, the arbitrator ruled in favor of the client on all claims.
Successfully represented Vertex Pharmaceuticals, Inc. in a securities class action complaint filed against Vertex and the company's senior executives by Local No. 8 IBEW Retirement Plan and Trust. We successfully rebuffed plaintiffs twice in the District Court, ultimately securing victory when the First Circuit affirmed the dismissal of claims, in a decision crystalizing the standard required to plead scienter in securities fraud cases.
Trial counsel to former CFO of $2.4 billion company based in China, in a securities class action in the Southern District of New York, relating to the company's 2011 financial collapse. Having obtained an $880 million default judgment against China-based corporate defendants, Plaintiffs alleged that the CFO had acted recklessly and made misstatements about the company's financial health. Secured a favorable jury verdict and resulting settlement requiring no monetary payment from the CFO.
Defended a leading national health care company in a False Claims Act action brought in federal court in South Carolina. Although the Department of Justice sought damages and penalties well in excess of $100 million, the matter settled for low seven figures.
Defended a public pharmaceutical company and its officers against Section 10(b) claims and Section 11 claims arising out of a secondary public offering and successfully obtained a motion to dismiss these claims on behalf of our client.
Represented a pharmaceutical company and its former Board of Directors in claims that the Board breached its fiduciary duty by not maximizing the value of its shares in the merger transaction. The Mintz team negotiated an excellent settlement for the company and the Board.
Represented a private equity company and its principals in a highly contested derivative litigation in the Chancery Court of Delaware alleging breach of fiduciary duty claims by majority shareholders and management of the company.
Won a complete dismissal of a $360 million class action lawsuit alleging violations of RICO and the laws of over 25 states brought against one of the nation's leading laboratories.
Trial counsel to a longshoreman against federal charges of falsifying records in connection with, and obstructing, a federal investigation. After a three-week jury trial, Matt's client was acquitted of all charges.
Drafted, on behalf of a coalition of domestic violence organizations, an amicus brief to the United States Supreme Court that advocated a ban on gun possession by all offenders convicted of misdemeanor domestic violence. In United States v. Hayes, 129 S. Ct. 1079 (2009), the Supreme Court ultimately decided the case in favor of the position advanced in the amicus brief, with the majority citing the brief in the opinion.
Advised construction firms with litigation and compliance issues arising out of state and federal public works projects, including the "Big Dig" project in Boston.
Assisted in the successful defense of the nation's largest hospital chain from an attempt to enjoin one of the largest leveraged buyouts in history.
Represented a pharmaceutical sales executive accused of conspiracy and anti-kickback statute violations. Following a lengthy government investigation into alleged Medicaid fraud, Matt assisted with a three-week federal criminal trial after which Matt's client and all three codefendants were acquitted of all charges.
Performed compliance audits and internal investigations for various companies.
Recognition & Awards
Massachusetts Super Lawyers: Rising Star – Business Litigation (2012 – 2019)
Greater Boston Chamber of Commerce: Boston's Future Leaders (2014)
Boston Magazine Top Lawyers – Appellate (2021)
Involvement
Member, Boston Bar Association
Member, Massachusetts Bar Association
Member, American Bar Association
Member, Massachusetts Association of Criminal Defense Lawyers
Member, Penn Law Boston Alumni Club Steering Committee
Recent Insights
Viewpoints