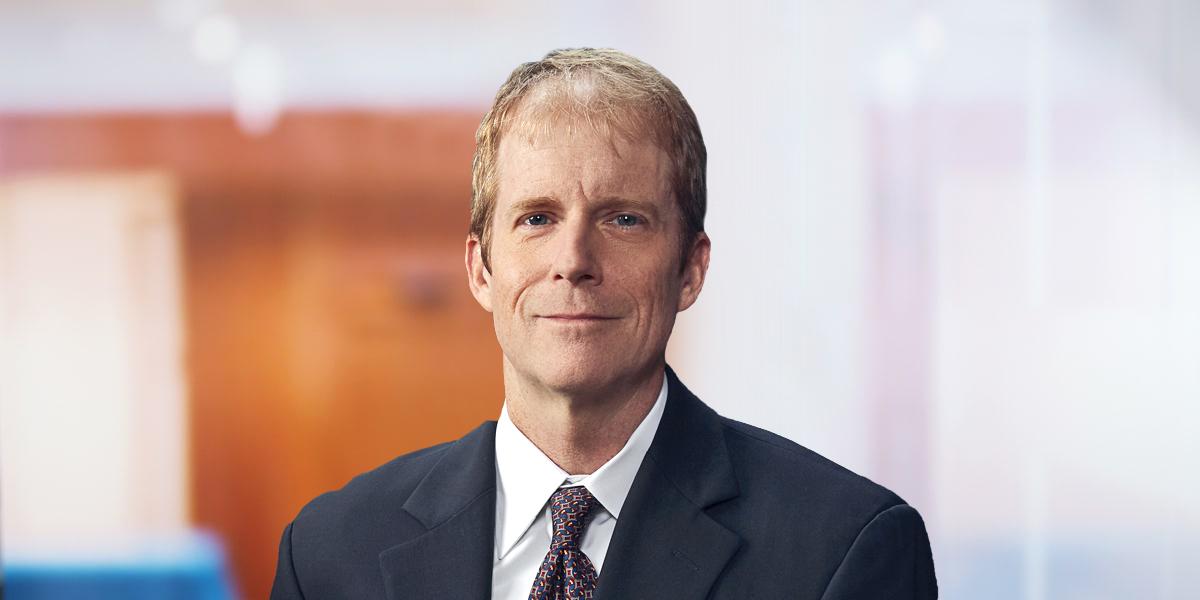 T. Scott Thompson
Member / Chair, Communications Infrastructure Litigation Practice
+ 1.202.434.7440
Scott serves as Chair of the firm's Communications Infrastructure Litigation Practice and represents companies and industry associations in a broad range of legal, regulatory, and policy matters involving the deployment of wireless and wireline telecommunications networks. He leverages more than two decades of experience and his in-depth knowledge of the industry to help clients develop strategies for nationwide deployments and resolve high-stakes disputes.
Along with serving as lead counsel in numerous appeals that set precedent on key Communications Act issues, Scott has prevailed in dozens of trial court cases that challenged local government denials of permits and prohibitions of service. His role as a trusted advisor to industry leaders includes representing telecommunications providers and organizations in major policy-setting proceedings before the Federal Communications Commission. He is also frequently asked to speak on legal and policy issues that impact the telecommunications sector.
Prior to joining Mintz, Scott was a partner in the Washington, DC office of a national law firm, where he guided telecommunications clients through complex legal and regulatory matters. Earlier, he served as a partner and an associate at a Washington, DC-based law firm focused on communications law.
In law school, Scott served as notes editor of the George Washington Journal of International Law and Economics.
Education
George Washington School of Law (JD, with honors)
University of Florida (BA)
Experience
Lead counsel in multiple precedent-setting appellate cases on significant Communications Act issues, including the T-Mobile South LLC v. City of Roswell US Supreme Court case.
Successfully represented wireless carriers and tower companies in dozens of lawsuits that challenged local government denials of permits and prohibitions of service under Sections 253 and 332 of the Communications Act.
Represent providers and industry associations before the Federal Communications Commission, including in proceedings that led to a clarification of Communications Act provisions governing broadband facilities deployment.
Advises multiple wireless industry participants in developing facilities deployment strategies under the Middle Class Taxpayer Relief and Jobs Creation Act of 2012, also called the "collocation by right" statute. 
Representing a national wireless carrier before local governments on wireless facility siting matters. 
Serving as lead counsel for a distributed antenna system (DAS) operator in federal and state court cases that challenge local regulation of wireless deployment in public rights of way. Helping DAS providers obtain state regulatory authority certificates in more than 30 states.
Obtained reversal of an Eleventh Circuit decision that had upheld a municipality's denial of an application to install a wireless facility.  
Served as lead counsel for a real estate investment trust in federal district court and the Second Circuit, prevailing in a challenge to a town's denial of the REIT's application to install a Distributed Antenna System in public rights of way.
Served as counsel for three wireless industry companies in a challenge to a city ordinance that imposed a complex permitting process on wireless installations in public rights of way. Co-chaired the three-week bench trial that led to a court ruling that the city's rules violated the federal collocation by right statute and California law regarding wireless permit terms. 
Served as lead counsel for a wireless carrier before Sixth Circuit in a successful challenge to local government denial of wireless tower application. The case of first impression established the standard for "effective prohibition" claims under 47 U.S.C. § 332(c)(7)(B)(i)(II) and positively clarified standard for "substantial evidence" claims under Section 332(c)(7)(B)(iii).
Served as lead counsel for a major mobile communications company before the Fourth Circuit in a successful challenge to a municipality's denial of its application for wireless tower. 
Submitted comments in rulemaking for a distributed antenna system (DAS) provider regarding FCC policies and rules governing utility pole attachment rates, and terms and conditions, leading to landmark 2011 FCC order regarding pole attachment rules.
Successfully defended a case that challenged the City of New York's grant of a franchise to a DAS provider. 
Represented a DAS provider in a complaint against a telecommunications provider for denial of access to underground conduits in Massachusetts. 
Filed an amicus curiae brief on behalf of a DAS provider and The DAS Forum in support of petition for certiorari to the US Supreme Court and during a Ninth Circuit rehearing en banc concerning Section 253 of the Communications Act's application to county wireless zoning requirements. 
Served as lead counsel for a national wireless carrier in precedent-setting wireless siting litigation before the Ninth Circuit and in district court. Obtained a district court order that found the city's denial of the client's wireless siting application violated Section 332(c)(7) of the federal Communications Act, which the Ninth Circuit affirmed.
Represented a telecommunications provider in a successful DC Circuit appeal of an FCC decision imposing back-up power requirements on telephone company and wireless facilities. 
Served as lead counsel for a DAS provider in a federal court challenge to a City of New York franchise and regulation of wireless deployment in public rights of way. Obtained a Second Circuit reversal of the district court's grant of summary judgment on our client's claims that the city's franchise requirements violate Section 253 of the federal Communications Act. The matter is pending on remand to the district court. 
Represented a competitive carrier in opposition to a deregulation request by a multinational telecommunications provider. 
Secured a preliminary injunction order prohibiting a defendant county from enforcing its wireless zoning code against a DAS provider on the grounds that Section 253 of the Federal Communications Act preempts the code. 
Obtained an order granting a plaintiff's request for summary judgment, establishing that AT&T video programming service is cable service and that AT&T is a "cable operator" subject to franchising requirements applicable under the Federal Cable Act. (Vacated as moot after new legislation applied new franchise requirements to AT&T.) 
Obtained a judgment and permanent injunction for a DAS provider, which preempts the defendant city's requirements for deployment of wireless facilities in public rights-of-way pursuant to Section 253 of Federal Communications Act. 
Successfully defended a Supreme Court of Pennsylvania case that challenged the Pennsylvania Public Utility Commission's exemption from regulation of a DAS provider. 
Recognition & Awards
International Law Office and Lexology: "Client Choice Award" (2012–2013)
Involvement
Advisory Board, Telecom Land Management Law Report and Communications Environmental and Land Use Law Report, Pike & Fischer Inc.
Member, Forum on Communications Law, American Bar Association
Member, Federal Communications Bar Association
Advocacy Committee, HetNet Forum, Wireless Infrastructure Association (2007–present)
Events
Speaker
Wireless Infrastructure Association (WIA)
Virtual Event