President Obama Signs 21st Century Cures Act; Creates Accelerated Approval Pathway for Regenerative Medicine
On Tuesday, President Obama signed the 21st Century Cures Act (the "Act") into law. The Act is a massive piece of legislation that has implications for many different aspects of the interconnected medical research, product development, and health care delivery enterprises. Our colleagues have previously discussed the Act's many provisions that aim to speed up the process of bringing new drugs and devices to market. One of the Act's most significant amendments to the Federal Food, Drug and Cosmetic Act will allow FDA to grant accelerated approval to regenerative medicine products, while also providing the Agency with wide discretion on creating new approaches to regenerative medicine. This legislative development is historic given increasing pressure from patients and other stakeholders to move regenerative medicine advancements more quickly from the lab into the clinic.
Specifically, the new accelerated approval pathway authorized by the Act allows certain regenerative medicine products to be designated as "regenerative advanced therapy" and become eligible for priority review by FDA. To qualify for this pathway, the product must be aimed at a serious disease and have the potential to deal with currently unmet medical needs. It must also meet the Act's new definition of a regenerative advanced therapy, which is defined as "cell therapy, therapeutic tissue engineering products, human cell and tissue products, and combination products using any such therapies or products, except for those regulated solely under section 361 of the Public Health Service Act." This broad definition would seem to encompass the majority of regenerative medicine products known to be currently in the development stages.
As with the existing accelerated approval pathway for drugs and biologics, this new regulatory pathway would allow a regenerative medicine product to be approved for marketing based on surrogate or intermediate clinical trial endpoints rather than longer term clinical outcomes. The use of such endpoints can decrease the number, duration, and complexity of clinical trials that are needed to prove a longer term outcome. Subsequently, a sponsor would have to conduct confirmatory clinical trials to ensure that the surrogate or intermediate endpoint was in fact predictive of patients' clinical response to the product, otherwise the accelerated approval could be withdrawn.
In a blog post published immediately after President Obama signed the Cures Act, FDA Commissioner Robert Califf noted that the Act also creates "a research network and a public-private partnership to assist developers in generating definitive evidence about whether their proposed therapies indeed provide clinical benefits that are hoped for." The Act also requires FDA to track and report the number and type of applications filed for regenerative medicine products, including the number of products approved through the new accelerated approval pathway. The law also includes provisions that require FDA to publish guidance on how it will design and implement an approval process for regenerative medicine devices.
Previous legislative vehicles introduced during the 114th Congress would have created an explicitly lower approval standard for regenerative medicine products, but the final provisions negotiated into the Act take a less contentious approach by maintaining existing safety and efficacy standards but allowing for accelerated approval by the Agency. An earlier Senate bill nicknamed "REGROW" – Reliable and Effective Growth for Regenerative Health Options that Improve Wellness – would have allowed FDA to grant conditional approval to regenerative medicine products prior to the completion of clinical trials for effectiveness. Although this pathway would have allowed regenerative medicine products to enter the market much more quickly, REGROW was highly controversial because of the risks involved in allowing potentially dangerous or ineffective drugs to enter the market before the sponsor could provide sufficient evidence on safety and efficacy. We highlighted the proposed framework of REGROW as part of a legal alert that summarized a high-profile public hearing convened by FDA in September to gather more information about human cell and tissue-based products.
The enacted version of the Act addressed these safety and efficacy concerns and attempts to strike a balance between making new regenerative medicine products more readily available and keeping patients safe. The Act also requires FDA to work with the National Institute of Standards and Technology (NIST) and other stakeholders to develop standards and consensus definitions for regenerative medicine products. Such standards are expected to play a large role in advancing this nascent industry by allowing companies to rely on FDA-recognized standards, rather than creating and validating their own as is the case today.  Accordingly this part of the Act has been lauded by various parties interested in this area of research and development.
Notably, FDA officials published an article in the New England Journal of Medicine late last month, while the Act was still being debated, expressing concerns over insufficient evidence to support the proposed benefits of regenerative medicine products. The FDA leadership cautioned that safety and efficacy claims must be based on scientific evidence and indicated that established, rigorous standards for cell and tissue products would not be comprised to allow certain products on the market. We view this recent editorial as an indication that (absent any significant changes in the rank and file of FDA during the Trump Administration) expedited approval of products in the highly innovative field of regenerative medicine will not be granted without compelling and high-quality scientific evidence – and that no one should confuse the final provisions of the Act with the proposals contained in REGROW that were so highly debated in all circles throughout 2016.
Author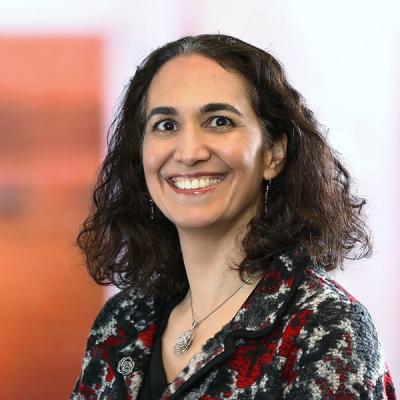 Joanne counsels global clients on the regulatory and distribution-related implications when bringing a new FDA-regulated product to market and how to ensure continued compliance after a product is commercialized.