Changes Needed to Stark Law Advisory Opinion Process
The Stark Law has caused angst for many a physician and many a health care lawyer over the years. The Stark Law has also troubled hospital and health system CEOs looking for ways to align incentives with physicians. Some stakeholders say Congress should do away with the myriad statutes and regulations that comprise the strict liability federal law banning physician self-referral. Those stakeholders suggest either repealing it altogether and letting other fraud and abuse laws do the work, or – as its namesake former-Representative Pete Stark has suggested – replace it with a much simpler prohibition on soliciting referrals for kickbacks or other special treatment.
My colleague, Tom Crane, suggests another approach – revamp the Stark Law's advisory opinion process so the Centers for Medicare and Medicaid Services ("CMS") can protect arrangements from sanctions, similar to the Office of the Attorney General's ("OIG's)  Anti-Kickback Statute ("AKS") advisory opinion process.
In an article for BNA's Health Care Fraud Report, Tom puts forward the idea that a legislative fix is needed to expand the very limited Stark Law advisory opinion process. As it exists today, the process only results in a decision on whether an arrangement meets an exception. Tom suggests that CMS should also have the authority to protect arrangements that may not fit squarely within an exception by waiving sanctions, similar to the OIG's authority in issuing AKS advisory opinions.
Providers are working to develop innovative care delivery arrangements in response to the increased focus on paying for value-based, cost-saving care. Stark Law restrictions frustrate these efforts, and new exceptions and waivers to the Stark Law will be needed. Tom sees hurdles to achieving meaningful exceptions from new legislation and rulemaking, due to the natural constraints of those processes. Once an exception is composed it will apply generally to the entire market, so drafters will naturally be cautious to keep the fox out of the hen house. Any exception resulting from these processes is often narrow and difficult to work within and cannot keep up with inventive care-delivery models. If CMS had authority to review and protect arrangements one-by-one, as Tom suggests, then low-risk, innovative arrangements could move forward while abusive, or simply riskier arrangements, would still be prohibited.
Read Tom's full article here, and see his discussion on possible pitfalls. In the end, Tom sees a broader Stark Law advisory opinion process as a limited proposal worth considering as the future of the Stark Law is debated.
Author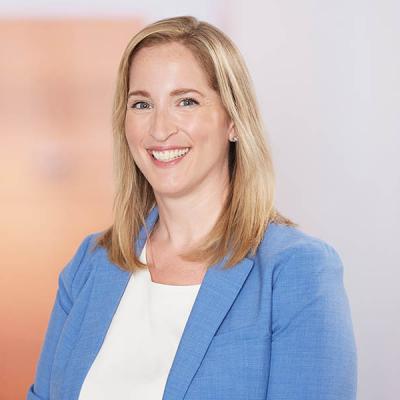 Rachel Irving Pitts is an Associate at Mintz. Her practice involves transactional and regulatory matters, including mergers and acquisitions, regulatory compliance review, telemedicine issues, and provider and service contracting matters. Rachel's clients include health care providers and payors.