FDA Commissioner Hints at Drug Pricing-Related Initiatives
During his first appearance before Congress as FDA Commissioner on May 25, 2017, Scott Gottlieb reported that the Agency is preparing a "Drug Competition Action Plan" that it will unveil in upcoming weeks and months. This was likely welcome news to many politicians from both parties, as well as to President Trump, who has publicly shamed pharmaceutical companies for the high prices of their products but has done little to advance concrete policies in this area.
Dr. Gottlieb has been consistent over the years, including during his recent confirmation process, in his view that FDA should take a more active role in fostering competition and reducing unnecessary regulatory barriers. So it was not surprising when he was selected by Trump to lead the Agency, nor when he received a relatively warm welcome from Senators concerned about the direction prices have been going in recent years. Although it's not expected to be a magic bullet that will automatically result in price reductions or cost savings for insurers and patients, a more competitive marketplace for drugs and biologics may have an impact on some of the factors that contribute to what many stakeholders feel are unreasonably high drug prices.
Some of the elements Dr. Gottlieb suggested may be included in the upcoming FDA Drug Competition Action Plan include:
Publish (and regularly update) a list of drugs that are off-patent but are not subject to any generic competition;
Issue more useful guidance for small-molecule generic companies to increase the likelihood an application will be approved first-cycle (a well-known problem in this industry is that applications are often poor-quality and may need several FDA review cycles before achieving success;
Modernize/standardize the regulatory process for complex drugs (like EpiPen) to make follow-on generic products easier to develop;
Clear out the entire backlog of generic drug applications; and
Implement certain Risk Evaluation and Mitigation Strategies (REMS) reforms that can be done without a need for statutory changes, such as waiving the requirement that a brand and a generic develop a "shared REMS."
Dr. Gottlieb also noted that one of the goals of this broader initiative is to "curtail gaming by industry of our regulations which can extend monopolies beyond the timeframe that Congress intended, hindering competition."
On that point, REMS that incorporate restricted-distribution programs for the products they cover have been cited for years as impeding the rapid development of generic and biosimilar versions of those products. Dr. Gottlieb indicated that he and his staff would also be convening a Part 15 public hearing to gather input from stakeholders about how and when alleged manipulation of the REMS system occurs, and the best ways for FDA to address such issues. At least two bills have been introduced in the current Congress to make changes to the legal provisions that created the Agency's REMS authorities in 2007, and many others have failed in prior years. We will be watching how FDA tackles this and other controversial policy changes.  Stay tuned!
Author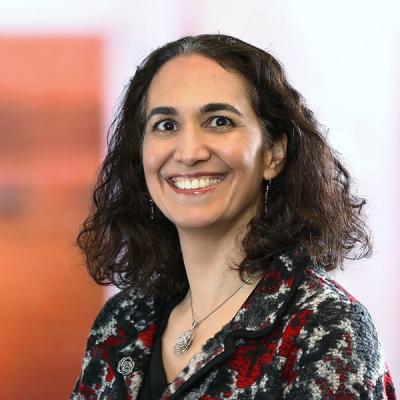 Joanne counsels global clients on the regulatory and distribution-related implications when bringing a new FDA-regulated product to market and how to ensure continued compliance after a product is commercialized.