National Academies of Sciences, Engineering and Medicine Release Report Recommending Ways to Improve the Resilience of Nation's Electric Grid
On July 20, 2017, the National Academies of Sciences, Engineering, and Medicine (NASEM) released a report directing the U.S. Department of Energy (DOE) and the U.S. Department of Homeland Security (DHS) to develop solutions to improve the cyber and physical security and overall resilience of the US electrical grid. The report, which was first initiated by Congress following the massive outages caused by Hurricane Sandy in 2014 and is further driven by recent malware infections found on the servers at a nuclear plant, addresses threats to the grid posed by natural disasters and malicious cyberattacks.
The report focuses on ways to bolster the resilience of the US electrical grid in order to avoid long-term outages covering extensive area that could cost billions of dollars and may result in loss of life. NASEM notes that the greatest obstacle blocking attempts at grid reinforcement is that no single entity has complete authority over the system and that efforts to increase resilience require substantial coordination among state, federal, and private actors. With this in mind, the report specifically tasks the DOE with improving the process of anticipating possible large-scale outages, expanding efforts to convene regional emergency preparedness exercises for disruptive events, and further investments in physical resources to strengthen electricity infrastructure, such as the development of more reliable inventories of backup power.
These strategic recommendations arrive in the midst of broader grid security concerns in Washington. A number of bill proposals calling for further modernization and enhanced reliability of the electricity grid have been making their way through Congressional committees. In a prime example, Lisa Murkowski (R-Alaska) and Maria Cantwell (D-Wash.) are attempting to pass a bipartisan Senate energy bill, which includes $200 million a year for grid modernization. Meanwhile, the FBI and DHS are responding to an incident from early July, in which computer systems at more than a dozen nuclear power stations were compromised by hackers suspected of being supported by the Russian government and who were reportedly planning to disrupt the nation's power supply.
The report represents a promising step in augmenting the country's electrical systems, but long-term success will require strong leadership at the US federal, state and local level.
Author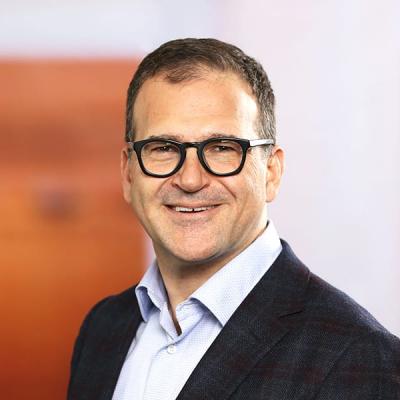 Member / Co-chair, Energy & Sustainability Practice
Sahir Surmeli is a Mintz business counselor who advises companies, boards, entrepreneurs, investment banks, and venture and private equity investors as they build and grow companies. He handles public offerings, 144A and private financings, acquisitions, joint ventures, and strategic partnerships.