Ineligible Coach On The Field – Assessing Whether Restrictions Are Enforceable In Contracts
With the start of college football season around the corner, attention turns to off-season shake ups in coaching staffs. One controversial change involved defensive coordinator Robert H. Shoop.  Shoop traded in his blue and white at Penn State for orange at the University of Tennessee in January 2016, although his employment contract with Penn State did not expire until February 15, 2018.  This led to a dispute over Coach Shoop's post-employment contractual obligations.
As a result of Shoop's departure, Penn State filed a breach of contract suit against Shoop in April 2017, which subsequently was removed to federal court in the Middle District of Pennsylvania.  Penn State alleged that Shoop is "obligated to pay liquidated damages in the event of his resignation prior to the end of the stated term of the Contract."  Section Six of the underlying employment contract provided that if Shoop resigned before the end of his contract term, he would be obligated to pay fifty percent of his base salary for the remaining term. Shoop's annual base salary was $850,000. The only exception was if Shoop became the head coach at another university within one year of the date of resignation, and he did not. Based on these terms, Penn State is seeking $891,856.00.
Shoop has responded to the Penn State's complaint, denying the allegations and setting forth sixteen affirmative defenses. The majority of the affirmative defenses focus on the enforceability of the contract, which raises the legal question: Is such a contract void because it is overly restrictive on Shoop's employment opportunities?
In California, where the authors of this writing practice, non-compete contracts or restrictive covenants are generally unenforceable.  Restricting the movement of a coach to a different football team would be like restricting the movement of an engineer from Google to Amazon.  Such a restriction would be unlawful.  But, notably, Shoop's contract with Penn State did not impose such a restriction after the termination of his employment.
Rather, the contract obligated Shoop to pay liquidated damages if he left prior to the end of his contract. California law permits non-compete clauses during the term of employment.  See Angelica Textile Servs. Inc. v. Park, 220 Cal. App. 4th 495, 509 (2013) (recognizing that section 16600 of the California Bus. & Prof. Code "does not affect limitations on an employee's conduct or duties while employed").  From a policy perspective, this makes sense— non-compete agreements that prevent future gainful employment are void, but a company, or in this case, a University, has an interest in prohibiting its employees from moonlighting during their employment.
Even under the stricter parameters of California and other states that have severely limited restrictive covenants, a court would likely find that contracts such as the one entered into by Shoop and Penn State are not unlawful non-solicitation contracts.  In Pennsylvania, restrictive covenants are generally disfavored, but may be enforceable if they are accompanied by new and valuable consideration.  See Socko v. Mid-Atlantic Systems of CPA, Inc., 633 Pa. 555, 560-61 (2015).  It does not appear that consideration is at issue in this contract, although Shoop formulaically asserts "lack of consideration" as an affirmative defense. It is therefore fairly likely that a court, applying Pennsylvania law, will find that the contract at issue does not contain an unlawful non-compete clause.
Shoop's counterclaim sheds light on the primary defense theory he will assert at trial — constructive termination.  Shoop alleges in his Counterclaim that his "working conditions became intolerable" and he "experienced a hostile negative work environment."  Shoop is seeking $75,000 based on Section 5 of the contract, which provided that if Shoop was terminated without cause, Shoop would be entitled to an amount equal to the lesser of (1) his annual base salary or (2) the prorated amount of the annual salary.  Shoop's allegations do not explain how and when Shoop's working conditions became "intolerable" or who, specifically, created a "hostile negative work environment."
Looking at the drop in Penn State defensive team statistics over the two years Shoop was the coordinator, one could question if a hostile environment existed: in 2014, 2d in total defense and 4th in scoring defense; in 2015, 37th in total defense and 47th in scoring defense. Given the barebones nature of Shoop's allegations, it is somewhat surprising that Penn State did not file a 12(b)(6) motion for failure to state a claim.  Instead, on July 21, 2017, Penn State answered Shoop's counterclaim and denied the allegations.
Going forward, this dispute raises more questions about contracts in the collegiate athletic sphere. For example, if Shoop employs a novel defensive scheme at Tennessee that was developed at Penn State, there may be a trade secret issue.  Coaching staffs often move to new teams together; if other assistant coaches follow Shoop to Tennessee in the near future, will Shoop be liable for raiding Penn State's coaching staff?  And, will colleges in states where non-compete agreements are enforceable impose such clauses to restrict intra-division or intra-conference movement?  How will cases like this impact student-athletes who transfer during their collegiate career?
Regardless of how these scenarios play out, this case will likely result in colleges and athletic personnel scrutinizing their contracts in greater detail before signing and increase the need for counsel specializing in these issues to raise the likelihood of enforcement.
Authors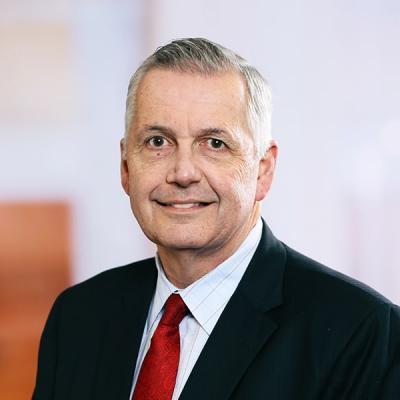 Member / Co-chair, Product Liability Practice
Daniel J. Herling is a highly regarded product liability defense attorney at Mintz. He handles litigation and class actions involving consumer products, leveraging his deep knowledge of California's consumer protection regulations and laws. Claire Newland