Breaking: Republican Commissioner Mohorovic Departing the CPSC; Acting Chairman Buerkle Now Sole Republican in 3-1 Democratic Majority
This morning at the CPSC's public hearing Commissioner Joe Mohorovic announced that he would be resigning from his position as a Commissioner, effective Friday, October 20th.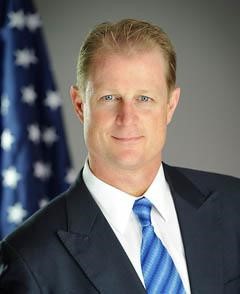 Mohorovic announced that he would be joining the law firm Dentons.
While Acting Chairman Buerkle remains at the helm of the agency, Mohorovic's absence will mean an unprecedented Democratic 3-1 majority at the Commission with a Minority Chairman. While Mohorovic's resignation allows President Trump to nominate a third CPSC Commissioner in as many months, it likely will take months to get all three nominees confirmed by the Senate.
As a reminder, in July Trump nominated Acting Chairman Ann Marie Buerkle to be the Permanent Chairman, as well as to a new seven year term. Buerkle was cleared by the Senate Committee on Commerce, Science, and Transportation on October 4th and awaits confirmation by the full Senate. In September, President Trump tapped seasoned litigator Dana Baiocco to fill Commissioner Robinson's seat. Robinson's term expires at the end of October, but she is permitted to carry over for up to one additional year or until Ms. Baiocco is confirmed by the Senate and sworn into office. Mohorovic's departure from CPSC was not necessarily unexpected and it is believed that the administration's search for a replacement is already under way.
Mohorovic was nominated to the CPSC by President Obama in November 2013, and confirmed in July 2014. His term was to run through October 2019. Mohorovic has long been a fixture at the Commission, having served as Chief of Staff to former CPSC Chairman Hal Stratton, as well as other senior-level positions at the agency from 2002-2006. Prior to rejoining the CPSC as a Commissioner, Mohorovic worked at Intertek.
Mohorovic undeniably made an impact during his time at the Commission. One of his most notable impacts likely was the CPSC's unanimous adoption of a burden-relief proposal in February 2016. The proposal exempted manufacturers and importers of adult apparel made of exempt fabrics under the Flammable Fabrics Act from issuing certificates of compliance. According to Mohorovic, the measure allowed the agency to "cut that red tape to the tune of $250 million a year." Mohorovic was also outspoken on the issue of civil penalties, believing that civil penalties should be used as "teachable moments" and that the agency should provide more detailed guidance on the Section 15(b) reporting obligations that often give rise to civil penalties.
We here at Consumer Product Matters thank Commissioner Mohorovic for his service and leadership at the CPSC, and wish him the best in his future endeavors.